FedEx Named Among FORTUNE Magazine's 2010 "Best Companies to Work For"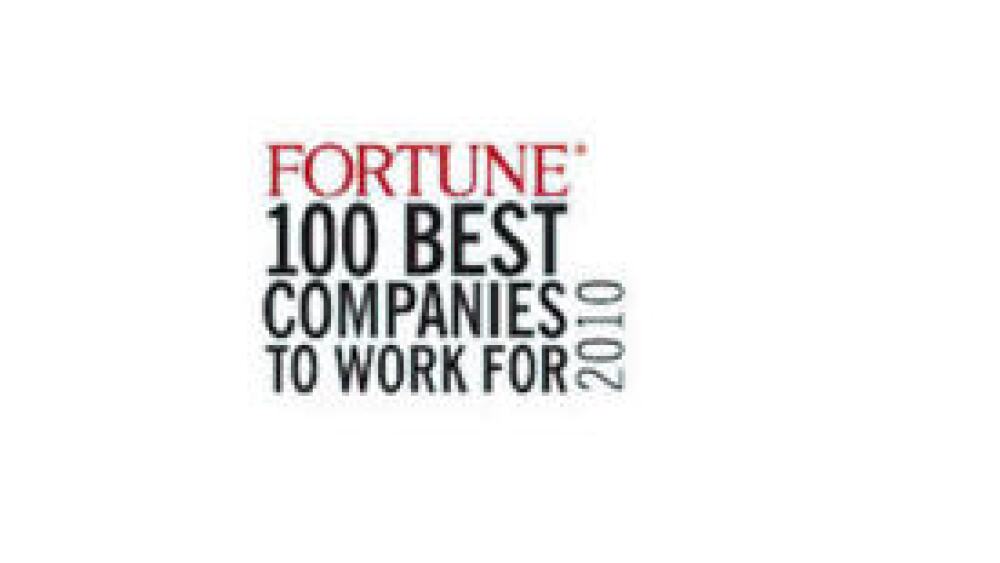 MEMPHIS, Tenn. Jan. 21, 2010—FedEx Corp. (NYSE: FDX) has once again been named to FORTUNE magazine's list of the "100 Best Companies to Work For" in the United States in 2010. The company is ranked 91st overall and was recognized specifically for its ability to manage through the economic downtown by taking proactive steps to minimize layoffs and reinstate salary increases and 401(k) match, which the company suspended last year in the midst of the economic downturn.

"FedEx owes its continued success to its people, and I would like to thank our 275,000 team members around the world for their loyalty and dedicated service this past year," said Frederick W. Smith, chairman, president and chief executive officer of FedEx Corp. "This year's recognition is further confirmation that our people-service-profit philosophy works well in both good and challenging times. FedEx team members continue to support and inspire each other to go that extra mile for our customers and the communities we serve. I am very proud of each and every one of our team."

FedEx has been honored as one of the Best Companies to Work For in 12 of the past 13 years and was named to the Best Companies to Work For Hall of Fame in 2005. FedEx also has been consistently ranked in FORTUNE's Global Most Admired Companies and America's Most Admired Companies lists since 2002 and 2001, respectively.

To select the 100 Best Companies, FORTUNE partners with the Great Place to Work Institute to conduct the most extensive employee survey in corporate America. Two-thirds of a company's score is based on the results of the Institute's Trust Index survey, which is sent to a random sample of employees from each company. The survey asks questions related to their attitudes about the management's credibility, job satisfaction, and camaraderie. The other third of the scoring is based on the company's responses to the Institute's Culture Audit, which includes detailed questions about pay and benefit programs and a series of open-ended questions about hiring, communication, and diversity.

About FedEx

FedEx Corp. (NYSE: FDX) provides customers and businesses worldwide with a broad portfolio of transportation, e-commerce and business services. With annual revenues of $33 billion, the company offers integrated business applications through operating companies competing collectively and managed collaboratively, under the respected FedEx brand. Consistently ranked among the world's most admired and trusted employers, FedEx inspires its more than 275,000 team members to remain "absolutely, positively" focused on safety, the highest ethical and professional standards and the needs of their customers and communities. For more information, visit news.fedex.com. For more information, visit newsroom.fedex.com/newsroom.