FedEx Launches New Small Business Grant Competition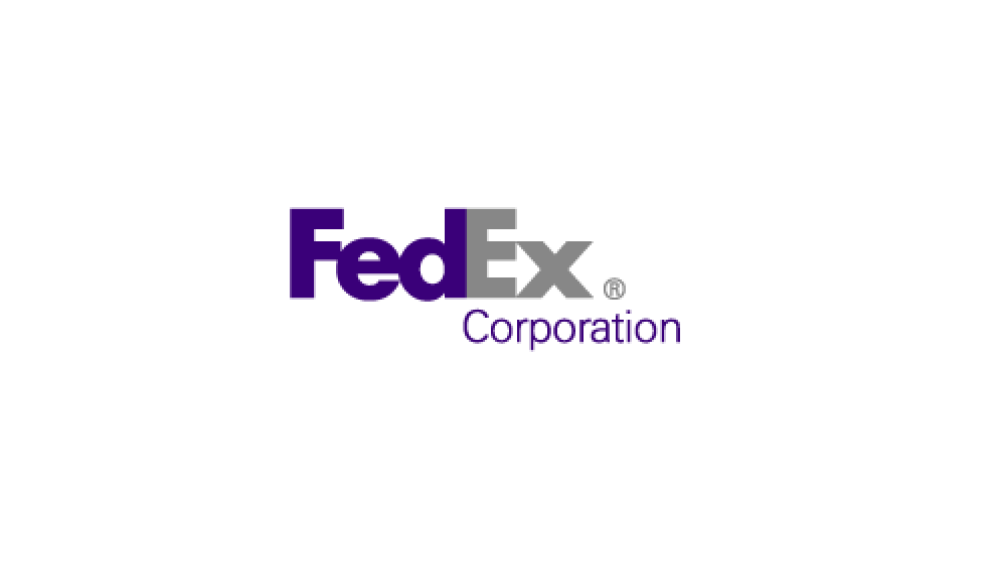 MEMPHIS, Tenn., Sept. 25, 2012 – FedEx has launched its first-ever, nationwide small business grant competition which will award a total of $50,000 to six deserving U.S. small businesses. The top winner will receive a $25,000 grant and the remaining five winners will receive grants of $5,000 each.

Small businesses, defined as having fewer than 100 employees, will compete for the grants by completing a profile to be voted on by Facebook users. The grant contest registration has opened at http://fedex.com/grantcontest and small businesses can now begin uploading and promoting their profiles.

Voting will begin at 12 a.m. ET on Oct. 1 at facebook.com/fedex and close at 11:59 p.m. on Nov. 24. In December, FedEx will review the entries and select and announce the top 100 finalists based on their contest profile and the number of votes they receive from Facebook users. The top six small businesses – including the grand prize winner – will be announced in January.

To register, participants must answer three questions, each in 500 characters or less, and describe their business, explain why they deserve a grant and state what they will do for their business with the money should they win. The campaign is designed for participants to promote their profiles among their own customers and fan bases throughout their social media networks to generate votes for their businesses.

"FedEx has long recognized that small businesses are incredibly vital to the health of both the global economy and local communities," said T. Michael Glenn, executive vice president of Market Development at FedEx. "Providing these grants is yet another way for FedEx to show our support for small businesses as we continue to create programs to help give them a head start and access to new opportunities."

FedEx . . . Serving Small Businesses
Small businesses are key customers for FedEx and key players in the global economy. According to the U.S. Small Business Administration, small businesses represent 99.7 percent of all employer firms. They also create more than half of U.S. jobs, employ half of all private sector employees and create more than half of the country's $15.1 trillion GDP. According to the U.S Dept. of Commerce, small businesses accounted for 97.8 percent of all U.S. exporters and 97.2 percent of identified importers in 2010.
The FedEx portfolio of services allows small business to gain access to the global marketplace and to shipping, logistics and printing solutions.

Our office is your office . . . FedEx Office offers the products, services and convenience that small- and medium-sized businesses need to grow, develop and succeed – such as direct mail, flyers, brochures, store signage, banners, business stationery and more. The extensive services of FedEx Office give small business the professional image they need to compete with larger companies. FedEx Office also is a convenient and reliable "back office" solution for many growing and local businesses, saving them the expense and hassle of acquiring and maintaining costly office equipment. And through FedEx Office Business Edge℠ (http://businessedge.fedex.com), small businesses can save anywhere from five to 30 percent on qualifying FedEx Office purchases.

Connecting the global marketplace . . . With the unparalleled global network of FedEx, small businesses are given access to the world. The FedEx network offers time-definite delivery to more than 220 countries and territories that comprise more than 90 percent of the world's GDP. Customers also have access to the many time-definite delivery options of FedEx Express®.

Faster on the ground . . . FedEx can give small businesses the competitive advantage of speed as FedEx Ground® and FedEx Home Delivery® are faster to more locations than UPS Ground.

Online solutions . . . Small business customers can integrate FedEx shipping into their retail websites to make customer tracking even easier. FedEx Web Services for Shipping, a free customer solution, integrates FedEx shipping, rating and tracking functionality into individual websites and other software applications. FedEx also can give e-retailers' online storefronts the tangible appeal of faster residential delivery, standard Saturday delivery and several other convenient delivery options, thanks to FedEx Home Delivery.

Hold it . . . Small business customers also benefit from the convenience of the Hold at FedEx Location service and the power to reroute deliveries to the nearest FedEx Office® at no extra cost. No wondering if the package was left when customers weren't home or dealing with returns from missed deliveries. Customers can simply enter their tracking number on the fedex.com home page and follow the steps to redirect.

FedEx reliability . . . FedEx offers piece of mind by backing FedEx Express, FedEx Ground, and FedEx Home Delivery shipments with a money-back guarantee.

FedEx also continues to provide benefits to small businesses through trade promotion alliances with the U.S. Commercial Service and the Gold Key program. The Gold Key program is a service designed to help U.S. businesses establish foreign trade partners. FedEx also works with the Commerce Department to support the National Export Initiative in addition to having relationships with several associations and corporations across the U.S. to provide discounts and benefits to small businesses.

For more information on how FedEx helps small businesses, please visit the FedEx Small Business Center at fedex.com/us/small-business.

About FedEx Corp.
FedEx Corp. (NYSE: FDX) provides customers and businesses worldwide with a broad portfolio of transportation, e-commerce and business services. With annual revenues of $43 billion, the company offers integrated business applications through operating companies competing collectively and managed collaboratively, under the respected FedEx brand. Consistently ranked among the world's most admired and trusted employers, FedEx inspires its more than 300,000 team members to remain "absolutely, positively" focused on safety, the highest ethical and professional standards and the needs of their customers and communities. For more information, visit news.fedex.com.