FedEx Kicks Off 10th Season of NFL Air & Ground Awards, Celebrates Long-Standing Relationship with Junior Achievement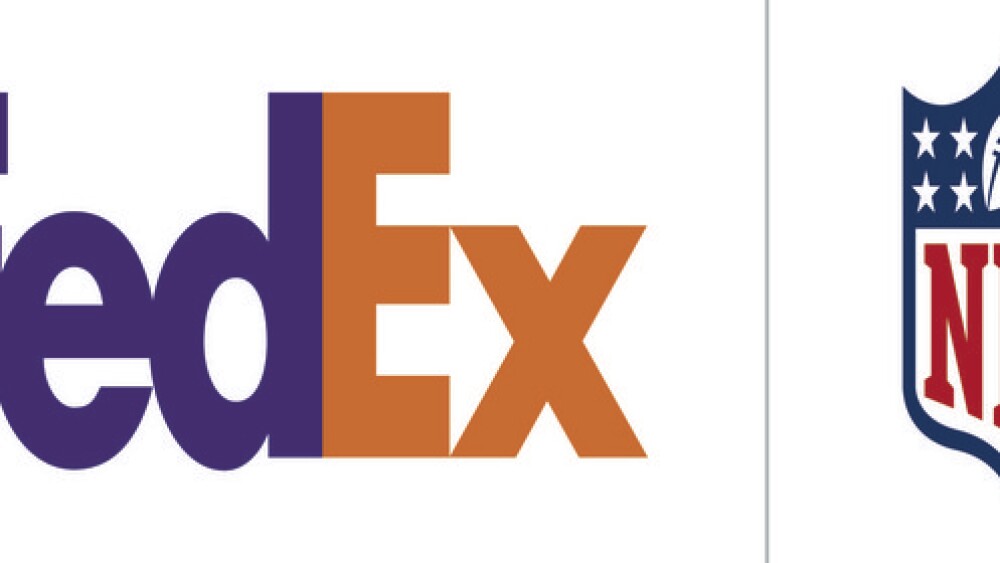 MEMPHIS, September 11, 2012 – As the 2012 NFL season begins and fans gather to support their favorite teams, FedEx Corporation (NYSE: FDX), a leader in transportation services and business solutions, kicks off its 10th annual FedEx Air & Ground NFL Players of the Week program. The decade-long awards program highlights the week's best performances by NFL quarterbacks and running backs, while continuing its long-standing relationship with Junior Achievement USA—a non-profit organization that brings the real world to students through hands-on curriculum, delivered by trained classroom volunteers.
Each week during the regular football season, six nominees will represent the FedEx Air & Ground NFL Players of the Week—three Air and three Ground nominees. Every Tuesday through Friday at 3 p.m. ET, fans may visit NFL.com/FedEx to cast votes for their favorite players nominated that week. FedEx and the NFL will announce the winners every Friday and award a $2,000 donation in each player's name to their local area office of Junior Achievement.
This year, NFL Hall of Famer and Emmy Award-winning FOX sports analyst Howie Long will serve as the voice behind the awards. "I'm proud to be a part of the FedEx Air & Ground program, which not only honors the league's most talented players, but also recognizes the need to nurture today's young minds," said Long. "As a former player, it's great to see fan interaction contributing to such a worthwhile cause, because their votes make a difference in the community."
FedEx Air & Ground Program - 10th Season Kickoff - Add One
Air & Ground Players of the Year Recognition
Fans will also be given the opportunity to name the 2012 FedEx Air & Ground NFL Players of the Year, by voting for their favorite quarterback and running back during a two-week long voting period in January 2013. The winners of the FedEx Air & Ground NFL Players of the Year will be announced the week leading up to Super Bowl XLVII in New Orleans. In addition, FedEx will donate $25,000 in each of the winner's names to their local area offices of Junior Achievement. Last year, New Orleans Saints' quarterback Drew Brees was named the FedEx Air NFL Player of Year, while Philadelphia Eagles' running back LeSean McCoy was named the FedEx Ground NFL Player of the Year.
To learn more about the FedEx Air & Ground NFL Players of the Week program, visit NFL.com/FedEx. You can also follow FedEx on Facebook, YouTube and Twitter via @FedExDelivers.
About FedEx:
FedEx, the premier global provider of transportation, e-commerce and supply-chain management services, is the Official Delivery Service Sponsor of the NFL, Super Bowl and Pro Bowl. Through the weekly FedEx Air & Ground Awards, FedEx recognizes those NFL players who represent the same speed, precision and teamwork that their customers have come to expect from the full range of FedEx air, ground, freight and international shipping services.
FedEx Corp. (NYSE: FDX) provides customers and businesses worldwide with a broad portfolio of transportation, e-commerce and business services. With annual revenues of $43 billion, the company offers integrated business applications through operating companies competing collectively and managed collaboratively, under the respected FedEx brand. Consistently ranked among the world's most admired and trusted employers, FedEx inspires its more than 300,000 team members to remain "absolutely, positively" focused on safety, the highest ethical and professional standards and the needs of their customers and communities. For more information, visit news.fedex.com.
About Junior Achievement USA® (JA):
Junior Achievement is the world's largest organization dedicated to giving young people the knowledge and skills they need to own their economic success, plan for their future, and make smart academic and economic choices. JA programs are delivered by corporate and community volunteers, and provide relevant, hands-on experiences that give students from kindergarten through high school knowledge and skills in financial literacy, work readiness and entrepreneurship. Today, JA reaches four million students per year in more than 120 markets across the United States, with an additional 6.5 million students served by operations in 117 other countries worldwide. Visit www.ja.org for more information.