FedEx Keeps Friends Connected with the Launch of an Innovative, New Facebook Shipping App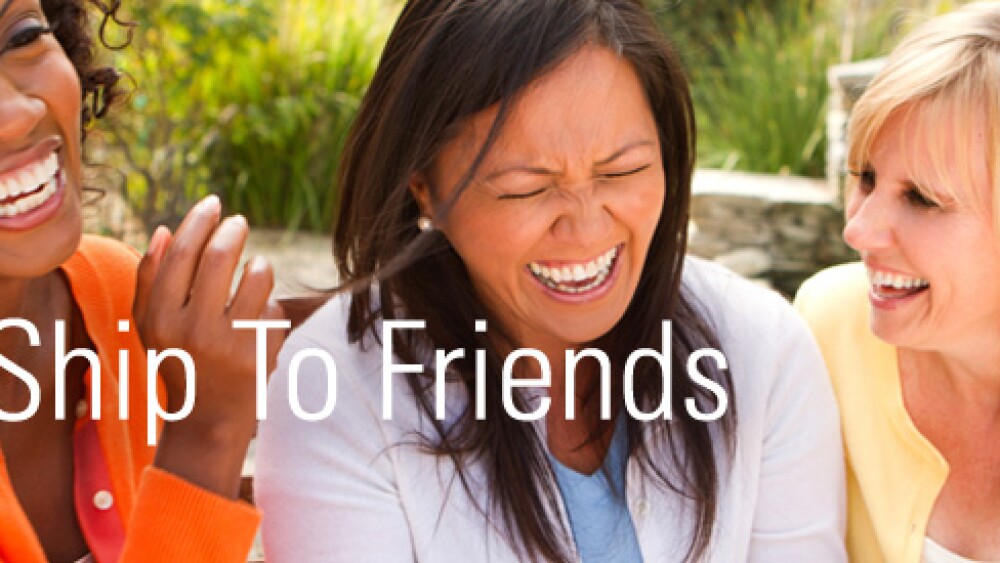 MEMPHIS, Tenn., Nov. 8, 2012—As Facebook tops one billion active users per month, experts predict it will increasingly become a fully integrated part of how we do everything from chat to shop. In fact, experts at Booz & Company expect the market for social commerce—a subset of e-commerce that uses social media to buy and sell goods—to explode to $30 billion USD in just three years. FedEx Corp. (NYSE: FDX) is ahead of that innovation curve, today launching the FedEx® Ship to Friends app that allows people who use Facebook to prepare and pay for a U.S. domestic shipment without ever leaving Facebook.
FedEx Ship to Friends is designed for the tech-savvy, social-media hungry generation that's never known a world without FedEx. The intuitive online shipping app can be found at https://apps.facebook.com/fedexshipping. To use, Facebook members:
Select the app from the menu and click "Start Shipping"

Populate the fields with basic details on the package's origin, destination, dimensions and estimated weight

Choose the speed of service desired—from "Premium Choice" to "Best Deal"—and compare the estimated rates

Enter credit card payment information via the secure payment platform

Once the transaction is complete, an email with a PDF of the shipping label and tracking number will be emailed directly to the shipper

Simply print the label, affix it to the package and drop it off at the most convenient FedEx location
The app allows people to easily share with friends to let them know about packages they've shipped. Once a shipment is complete, people have the option to post to their friend's timeline that they're shipping a package to them and can include a customized message. The app also provides a drop-down menu of Facebook friends to select from as the recipient of the package, making it even easier to ship a package quickly. The app is available on desktop as well as mobile devices.
"From the introduction of tracking numbers to mobile shipping solutions, FedEx has a long legacy of industry-leading innovations that make the process of shipping and receiving simpler for our customers across the globe," said Charlie Ciaramitaro, director of Marketing for FedEx Services. "With FedEx Ship to Friends, we're connecting with customers in the networks and communities they enjoy, while positioning our company to maximize the transition to social commerce."
Facebook® is a registered trademark of Facebook Inc.

About FedEx Corp.

FedEx Corp. (NYSE: FDX) provides customers and businesses worldwide with a broad portfolio of transportation, e-commerce and business services. With annual revenues of $43 billion, the company offers integrated business applications through operating companies competing collectively and managed collaboratively, under the respected FedEx brand. Consistently ranked among the world's most admired and trusted employers, FedEx inspires its more than 300,000 team members to remain "absolutely, positively" focused on safety, the highest ethical and professional standards and the needs of their customers and communities. For more information, visit newsroom.fedex.com/newsroom.
# # #