FedEx in the Classroom and the Conversation for Teach For America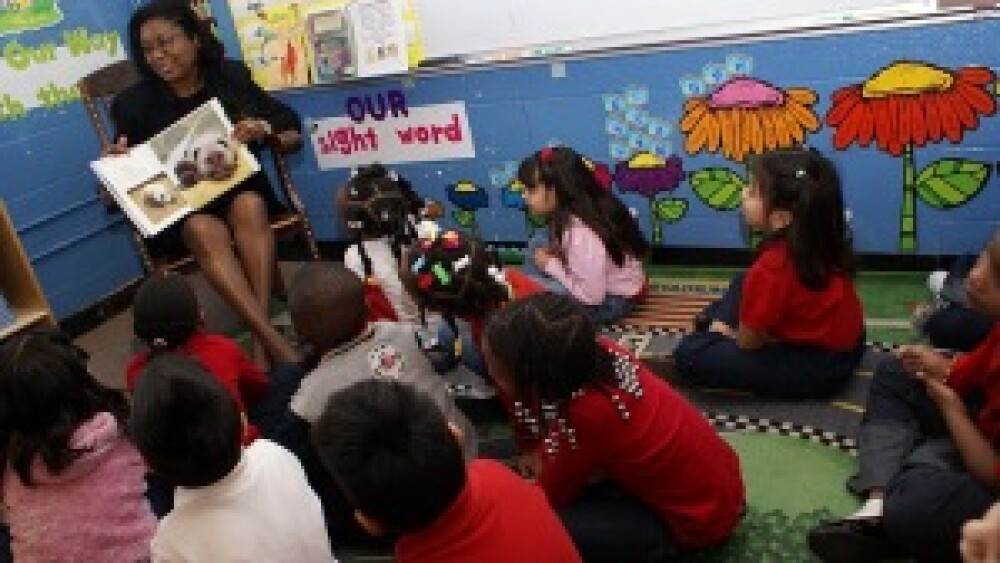 From Newark to Dallas, Memphis to New York City, FedEx executives and team members will join Teach For America teachers and community leaders who support expanding educational opportunities for all children. FedEx year-round support for Teach For America will be highlighted through two key programs this spring: the Teach For America Community Speakers Series in New York City and the annual Teach For America Week.

Teach For America is the national corps of outstanding recent college graduates who commit two years to teach in urban and rural public schools.

On March 2, Teach For America hosted an all-star panel to examine the educational disparities impacting young men of color in the United States. Held in New York City, the Community Speakers Series entitled, "Men of Color and Education: A Discussion on the Pursuit of Excellence," brought together community and industry leaders to discuss challenges in achieving educational equality and identify actionable solutions to help all students reach their potential. Participants in this interactive event included: Musicians Common and John Legend; educators David C. Banks, Dr. Marc Larmont Hill and Dr. Pedro Noguera; Bronx Borough President Ruben Diaz, Jr.; and NBA veteran Eric Snow.

FedEx sponsored the Community Speakers Series, and FedEx team members from across the network attended the event and participated in the dialogue.

"Being a part of the Community Speakers Series dialogue and sharing the FedEx presence is an important part of our support for Teach For America in its efforts to provide students of diverse backgrounds with a solid education that will reward them and their communities for a lifetime," said Rose Flenorl, manager of Global Citizenship at FedEx, who attended and spoke at the event. "FedEx supports Teach For America's diversity initiatives. This event provides an opportunity for our team members to be active and engaged in that commitment."

In 2008, FedEx awarded Teach For America $1 million over four years to expand the size and diversity of their corps. The organization has found that it is most effective when its corps members reflect the communities in which they serve. In 2009, targeted applications for diverse applicants grew by 52 percent and 30 percent of the corps members were people of color.

To further build on this support, FedEx executives will work with Teach For America corps members in the field by volunteering their time and expertise in the classroom during the annual Teach For America Week.

"As a parent and FedEx team member, I'm honored to serve as a guest teacher and have the opportunity to see up-close the lasting impact of Teach For America teachers and alumni in our schools and communities," said Mary McDaniel vice president of Air Operations at FedEx Express.

McDaniel, who is participating in the event for her first year, will join other FedEx executives including: Brian Philips, president and chief executive officer, FedEx Office; Rose Flenorl, manager, Global Citizenship, FedEx Corp.; David Buggs, chief diversity officer, FedEx Office; and Cheryl O'Brien, vice president, Air, Ground, & Freight Systems, FedEx Express; as guest teachers. From February through April, they will volunteer their time in schools in Memphis, Newark and Dallas.