FedEx Ground Plans Largest Rooftop Solar Power System in U.S.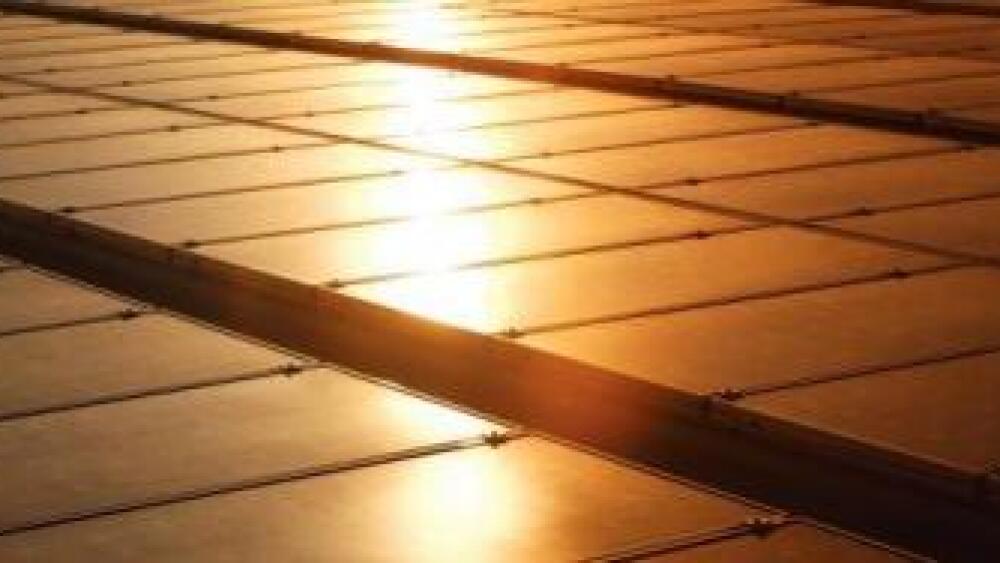 PITTSBURGH, July 30, 2009—FedEx Ground, the small-package shipping unit of FedEx Corp., today announced plans to install the nation's largest rooftop solar-electric system at its distribution hub in Woodbridge, N.J.
The solar power project is the third between a FedEx operating company and BP Solar and the fifth solar power project for FedEx. The 2.42 megawatt solar power system will cover approximately 3.3 acres of roof top space with approximately 12,400 solar panels.
When completed, the system will be capable of producing approximately 2.6 million kilowatt hours of electricity a year and could provide up to 30 percent of the hub's annual energy needs.
"Our commitment to our customers and the communities in which we operate extends far beyond delivering packages on time and intact," said David F. Rebholz, president and CEO of FedEx Ground. "While continuing to provide the stellar service expected from FedEx, we also want to identify and implement ways that we can reduce energy use and shrink our carbon footprint. This project is a giant step forward in those efforts."
As part of the agreement, BP will install and operate the solar power system and FedEx will purchase the power generated.
"FedEx Ground is a valued customer of BP," said Reyad Fezzani, president and CEO of BP Solar. "We are proud to have been selected for this project and look forward to providing the company with the highest lifetime value and the lowest lifetime cost of electricity for its solar-equipped operations."
Installation is scheduled to begin in August and expected to be completed by November. When the system is fully operating, the combined environmental benefits based on a projected annual reduction of approximately 1,867 metric tons of CO2 emissions, are equivalent to one of the following:


More than 340 passenger cars not driven for one year

211,900 gallons of gasoline not burned

4,300 barrels of oil not consumed

259 households' electricity use for one year

47,872 tree seedlings grown for 10 years

13 acres of forest preserved from deforestation
Data is derived from the U.S. Environmental Protection Agency's greenhouse gas equivalencies calculator.
FedEx and BP also work together strategically to identify, develop and implement a range of solutions to increase FedEx's security of energy supply while improving its environmental performance. This includes fuels supply agreements for its ground and air operations, for lubricants, and for solar power systems.
"We bring the scope and scale of BP's refining, marketing and alternative energy infrastructure to FedEx, creating value for our customer while allowing them to focus on delivering outstanding service to their customers on a daily basis," said Richard Bartlett, vice president of strategic cooperation for BP.
Last year, FedEx Freight installed two solar power systems. One in Whittier, Calif., is a 282-kilowatt system , while another in Fontana, Calif., is a 269-kilowatt system. In 2005, FedEx Express activated a 904-kilowatt system at its Oakland, Calif., hub facility, making it the first of its kind in the FedEx family. That system today meets up to 80 percent of that facility's peak energy demand. And, FedEx is currently constructing its Central and Eastern European gateway at the Cologne/Bonn, Germany, airport, which will include a 1.4-megawatt solar power system. The hub is slated for completion in 2010.
Opened in 2000, the Woodbridge hub sits on more than 80 acres of former brownfield once used to stockpile soils dredged from the nearby Raritan River. Soils and groundwater were contaminated with various polluting substances, primarily arsenic. To build the facility, FedEx Ground worked with the New Jersey Department of Environmental Protection on a remedial action for the site. Today, the hub houses a workforce of more than 1,000 employees and independent contractors.
About FedEx
FedEx Corp. (NYSE: FDX) provides customers and businesses worldwide with a broad portfolio of transportation, e-commerce and business services. With annual revenues of $35 billion, the company offers integrated business applications through operating companies competing collectively and managed collaboratively, under the respected FedEx brand. Consistently ranked among the world's most admired and trusted employers, FedEx inspires its more than 280,000 team members to remain "absolutely, positively" focused on safety, the highest ethical and professional standards and the needs of their customers and communities. For more information, visit news.fedex.com.
About BP Solar
BP Solar designs, manufactures and markets products which use the sun's energy to generate electricity for use in the residential, commercial and industrial sectors. With over 35 years of experience and installations in most countries, BP Solar is one of the world's leading solar companies.