FedEx Ground Celebrates Opening of New Chicago Distribution Hub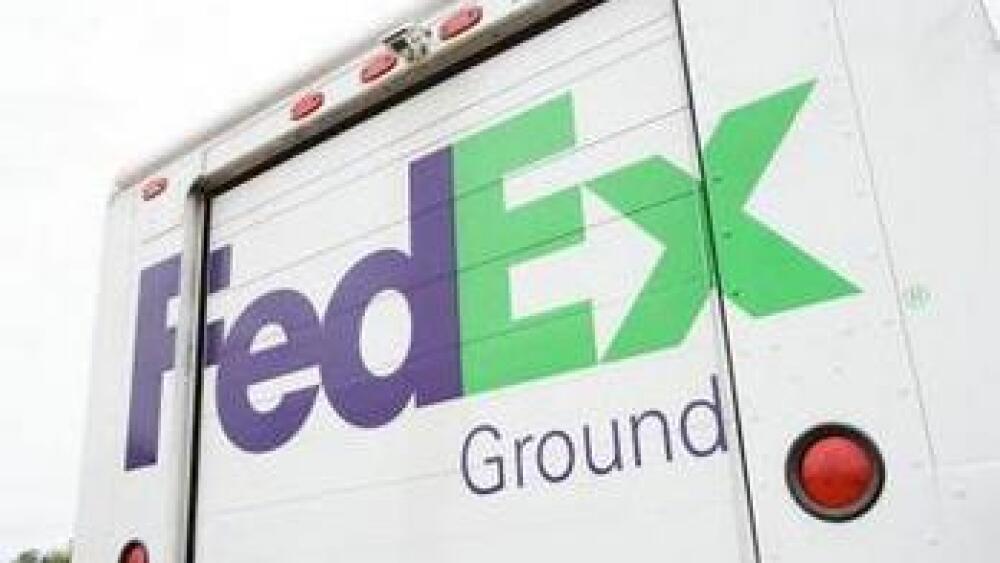 As part of an ongoing national expansion plan, today FedEx Ground, the small-package ground delivery unit of FedEx Corp. (NYSE: FDX), is celebrating the opening of a major distribution hub in Chicago, Ill., increasing the company's presence in the Chicagoland area. Joining the celebration of the $125 million facility is FedEx Ground President and CEO David F. Rebholz and FedEx-sponsored NASCAR driver #11 Denny Hamlin.
The new 430,000 square-foot operation, located in Bedford Park, is adjacent to the company's original Chicago hub, which was one of the first three hubs built in 1985 when the company's predecessor, RPS, Roadway Package Systems, Inc., began operations. The new distribution facility, which is nearly double in size, will provide increased processing rates of up to 30,000 packages per hour, additional load and unload doors, more scan tunnels and sorters " all of which will better serve the increasing customer base in the Chicago area. In conjunction with this major investment, the move will create more than 30 new positions, increasing the hub workforce from 860 employees and independent contractors to nearly 900.
"Enhancing our distribution capability in the central region is an important step in our ongoing efforts to increase the size, speed and efficiency of our network," said Jim Primm, vice president of the central division of FedEx Ground. "This new facility demonstrates the region's ongoing importance as a major distribution and logistics center, and will help us meet the increasing demand of local shippers as we transport shipments within the Chicago area and across the country."
The new FedEx Ground hub is part of the company's nationwide network expansion to boost daily package volume capacity and further enhance the speed and service capabilities of its network. Since embarking on the multi-year expansion program in 2002, FedEx Ground has opened seven new hubs featuring the advanced material handling systems and has expanded and/or relocated more than 500 local facilities.
The network enhancements have resulted in accelerating ground service delivery by one day or more in more than half of the United States. FedEx Ground delivers more than 50 percent of packages in two days or fewer and more than 80 percent of packages in three days or fewer. Additionally, average daily package volumes have increased by more than 50 percent from 2.1 million in 2003 to more than 3.4 million today.
In addition to the new Chicago hub, there are eight other FedEx Ground facilities operating in the area, with the most recent additions being automated facilities in McCook and Wheeling, which respectively have workforces of more than 414 and 330 employees and independent contractors.
About FedEx Ground
FedEx Ground specializes in cost-effective, small-package ground shipping, offering dependable business-to-business delivery or convenient residential service. With a network of more than 500 distribution hubs and local pickup-and-delivery terminals, FedEx Ground has a workforce of more than 70,000 employees and independent contractors and 22,000 motorized vehicles delivering over 3.4 million packages daily throughout the United States and Canada. The company reported annual revenue of $7 billion in fiscal year 2009.
Corporate Overview
FedEx Corp. (NYSE: FDX) provides customers and businesses worldwide with a broad portfolio of transportation, e-commerce and business services. With annual revenues of $35 billion, the company offers integrated business applications through operating companies competing collectively and managed collaboratively, under the respected FedEx brand. Consistently ranked among the world's most admired and trusted employers, FedEx inspires its more than 280,000 team members to remain "absolutely, positively" focused on safety, the highest ethical and professional standards and the needs of their customers and communities.
NOTE TO EDITORS: Broadcast quality b-roll and photography can be found at https://medialinx.alliedvaughn.com/clients/portals/FedEx/Newsrm/