FedEx Freight Drivers Reject Teamsters in W. Va.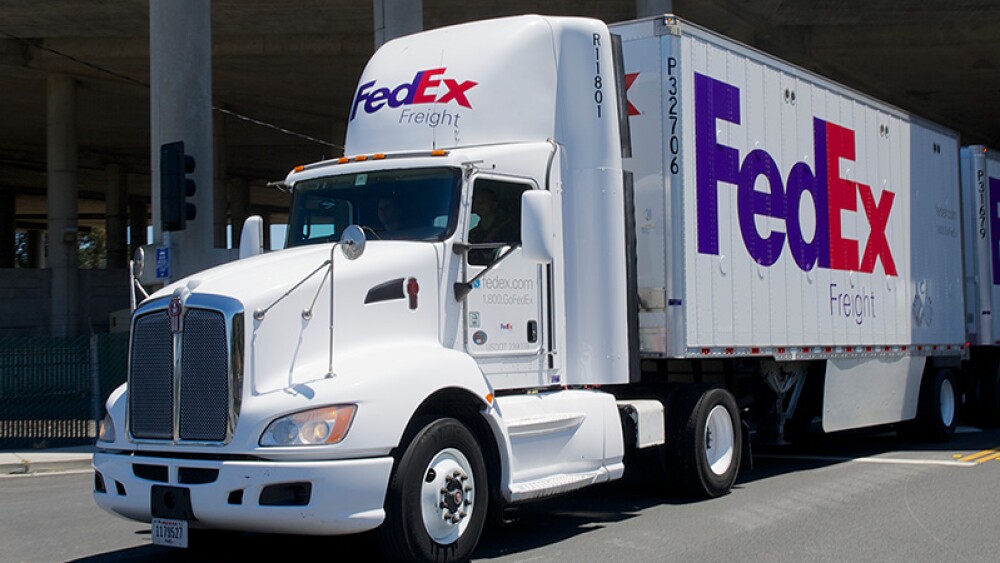 MEMPHIS, Tenn., Jan. 22, 2015 – FedEx Freight, a subsidiary of FedEx Corp (NYSE: FDX), announced that union representation elections were held at its locations in Parkersburg and Charleston, West Virginia, last week resulting in two more losses for the union. Drivers in both locations voted against representation by the Teamsters union and in favor of continuing their direct relationship with FedEx Freight. The Teamsters union also withdrew another election petition the day before the scheduled vote, this time at the Clarksburg, West Virginia, location.
"We are proud of our drivers in West Virginia for making informed decisions," said Pat Reed, executive vice president and chief operating officer, FedEx Freight. "We continue to work with our team to ensure that FedEx Freight remains a great place to work."
The Teamsters have lost the vote or withdrawn their petition in 11 scheduled elections. In addition to Parkersburg and Charleston, West Virginia, FedEx Freight drivers have voted against the union in Cinnaminson and Newark, New Jersey, and Louisville, Kentucky. In addition to the Clarksburg withdrawal, the union has withdrawn petitions before the scheduled elections in Nashville, Tennessee, North Harrisburg and Pocono Summit, Pennsylvania, South Newark, New Jersey, and Richmond, Virginia. The union would only withdraw its election petitions if it knew it would lose the vote in those locations.
About FedEx Freight
With corporate offices in Memphis, Tennessee, the FedEx Freight Segment includes FedEx Freight, a leading U.S. provider of LTL freight services; FedEx Freight Canada, an LTL operating company serving most points in Canada; and FedEx Custom Critical, North America's largest time-specific, critical shipment carrier. FedEx Freight also serves Mexico, Puerto Rico and the U.S. Virgin Islands. For more information, visit fedex.com.
About FedEx
FedEx Corp. (NYSE: FDX) provides customers and businesses worldwide with a broad portfolio of transportation, e-commerce and business services. With annual revenues of $47 billion, the company offers integrated business applications through operating companies competing collectively and managed collaboratively, under the respected FedEx brand. Consistently ranked among the world's most admired and trusted employers, FedEx inspires its more than 300,000 team members to remain "absolutely, positively" focused on safety, the highest ethical and professional standards and the needs of their customers and communities. For more information, visit news.fedex.com.