FedEx Freight Celebrates Vancouver Service Centre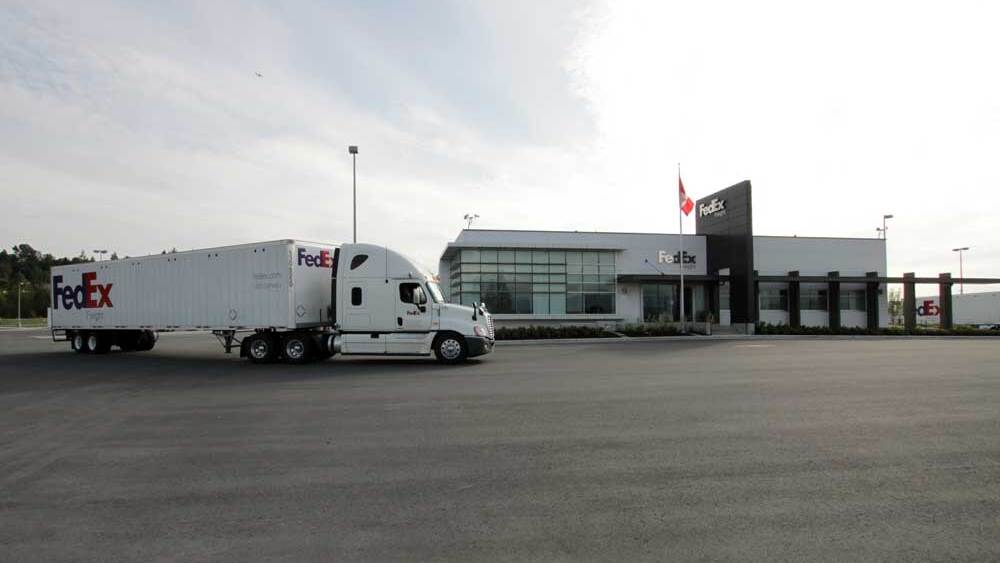 SURREY, B.C., May 16, 2013 — FedEx Freight Canada, a subsidiary of FedEx Corp. (NYSE: FDX), celebrated the grand opening of its new state-of-the-art Vancouver-area service centre. Representing a multi-million dollar investment in British Columbia, the new service centre will connect Western Canada's less-than-truckload industry and customers through north-south, east-west and even global shipping lanes.
Located at 10288 Grace Road in Surrey, the new centre handles FedEx Freight shipments coast-to-coast through Canada, intra-BC and Alberta, as well as connecting international markets via road delivery and ocean networks such as the Port of Vancouver. The facility's opening was commemorated in a ribbon-cutting ceremony today, which featured key dignitaries from the Government of Canada, the City of Surrey, the Surrey Board of Trade, and FedEx Freight.
"This facility embodies what FedEx Freight Canada brings to British Columbia," said Grant Crawford, vice president of International, FedEx Freight. "Using state-of-the-art technology and superior customer service, FedEx Freight connects BC businesses with our vast network of centres throughout Canada and North America with solutions for their domestic and international freight shipping needs."
The new Vancouver facility represents a significant investment in the FedEx Freight infrastructure and demonstrates the company's commitment to our Canadian and North American networks. The facility became operational in January 2013 and has a capacity of 77 cargo doors. Currently there are more than 45 employees operating out of this facility. It is situated on 16.42 acres.
FedEx Freight is a leading provider of LTL services, which consolidates freight shipments from multiple customers into trailer loads that are then routed through the company's delivery network to final destinations. This new facility joins a network of more than 360 FedEx Freight service centres across North America.