FedEx Freight Accelerates LTL Shipping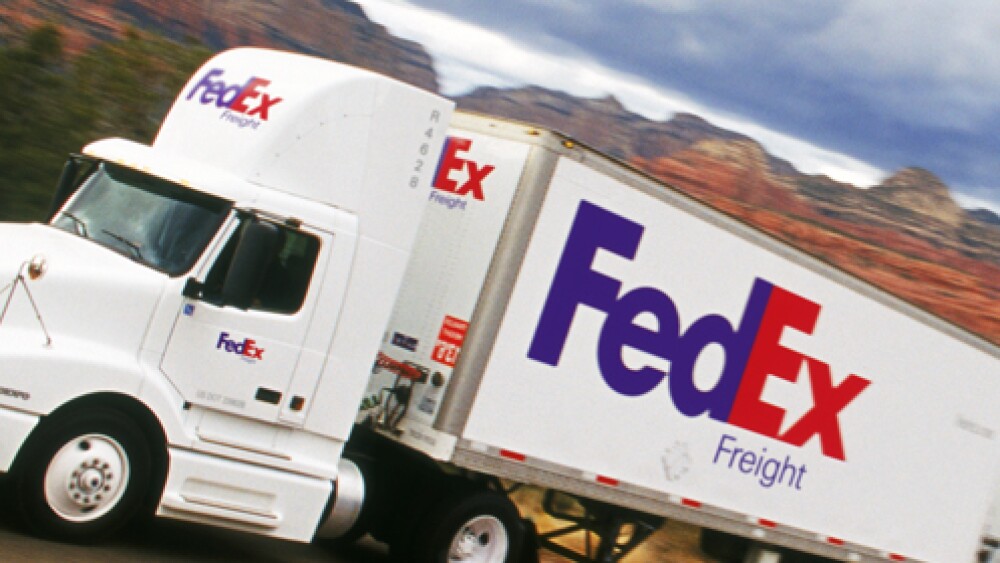 MEMPHIS, Tenn., Sept. 25, 2012 – FedEx Freight, a subsidiary of FedEx Corp. (NYSE: FDX), announced today that it has enhanced its FedEx Freight® Priority service by improving transit standards. A market study completed on behalf of FedEx, which considered both expedited and non-expedited LTL services with published transit standards and nationwide coverage, concluded FedEx Freight Priority has the fastest published transit times of any nationwide LTL service.
The recently improved transit standards for FedEx Freight Priority further accelerated shipping options for both U.S. domestic shipments and select shipments from the U.S. to Canada. FedEx Freight Priority service continues to offer all-points coverage nationwide for LTL shipments, backed by a no-fee money-back guarantee on all eligible shipments.
"These enhancements are part of FedEx Freight's ongoing commitment to transform LTL shipping with faster, more reliable service offerings that better fit the needs of businesses today," said Bill Logue, FedEx Freight president and CEO. "Our improved transit standards will benefit LTL shippers who need a speed advantage to reach their markets faster or reduce inventory carrying costs, all with the service and reliability they have come to expect from FedEx Freight."
Over the past two years, FedEx Freight has delivered innovative solutions to the LTL market, including the introduction of FedEx Freight® Priority and FedEx Freight® Economy to meet the unique needs of businesses for speed and value. While both services offer reliable delivery and nationwide coverage, FedEx Freight Priority is the choice for businesses when speed is critical while FedEx Freight Economy is the choice when customers can trade time for savings.
"Customers have responded positively to our unique service offerings, and value the choice of two reliable services across all lengths of haul," said Logue.
To learn more about FedEx Freight Priority, FedEx Freight Economy or next-day service to Canada, visit fedex.com.