FedEx Express Launches SenseAware in Europe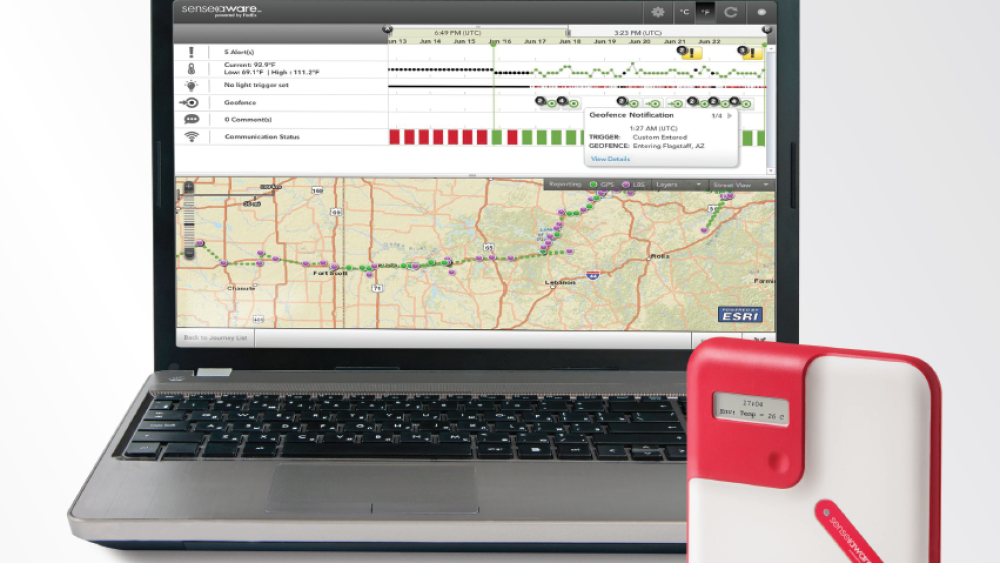 BRUSSELS, Belgium Feb. 10, 2014—FedEx Express, a subsidiary of FedEx Corp. (NYSE: FDX) and the world's largest express transportation company, has today announced the expansion of its award-winning service, SenseAware®, into 14 new countries across Europe*. FedEx customers in Belgium, Italy, France, Spain, Switzerland, Netherlands, Ireland, Denmark, Norway, Sweden, Finland, Czech Republic, Poland, and Germany can now stay one step closer to their most critical, high-value and time-sensitive shipments in near real-time with SenseAware.
Customers in Canada will now also benefit from expanded capabilities and availability in that country.
The expansion of the SenseAware service in Europe and Canada means a matching rollout in those countries for the FedEx ShipmentWatch service. FedEx ShipmentWatch, a service of FedEx Custom Critical, leverages SenseAware for a range of sensitive shipments, including one-time and non-FedEx shipments.
SenseAware combines an online application with a multi-sensor device to provide customers that ship high-value or environmentally-sensitive products with near real-time visibility, insight and collaboration across their supply chains. In addition to location monitoring, the service can also monitor temperature, light exposure, relative humidity, shock and barometric pressure. The SenseAware 2000 device supports a dry ice probe which monitors temperatures ranging from -80°C to +60°C (-112°F to +140°F) and a cryogenic probe which can monitor shipments from -195°C to +60°C (-319°F to +140°F).
"As today's global business environment becomes ever more complex, information has never been more critical to organizations," said Carlo Novi, managing director, Sales, HealthCare Solutions, FedEx Express EMEA. "Thanks to our international expansion program, even more customers have access to this information; providing insight to make better, timelier decisions and help identify opportunities to increase the efficacy of their supply chains."
SenseAware is relevant for a range of industries which require access to highly valuable or time-sensitive products including aerospace, manufacturing, oil and gas, healthcare and fashion. The service could be used to transport haute couture clothes that need protection from humidity, aircraft technology that could be damaged if not treated with extra care, or manufacturing parts that could cause supply chain bottlenecks if delayed or lost.
Combined with additional specialized services such as FedEx Priority Alert®, FedEx Express offers customers a complete end-to-end solution which includes temperature-controlled shipping and packaging of goods, tracking, visibility and monitoring of shipments, a documented audit trail for regulation, and global expertise for quick customs clearance.
In 2013, the SenseAware service won the Supply Chain Integrity Innovator of the Year category at the Cool Chain Logistics Europe Excellence Awards in Basel, Switzerland.
For a current list of approved carriers and countries, or for further information about the SenseAware service please visit http://www.senseaware.com/