FedEx Expands Week of Service to Nearly 400 Cities Around the World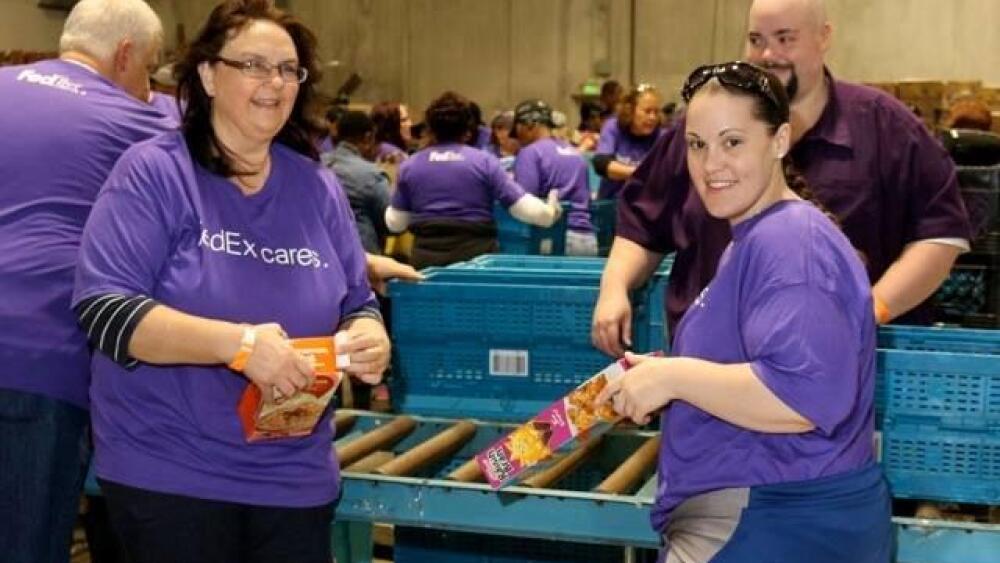 FedEx Corp. (NYSE: FDX) today celebrates the tenth anniversary of FedEx Cares Week and will mark the week by encouraging its team members around the world to volunteer in the communities in which they live and work. What started with just a handful of U.S. cities a decade ago has expanded into nearly 400 cities around the world.
FedEx Cares Week will be held from Sept. 21-27, 2014, in more than 75 U.S. cities, including Atlanta, Boston, Chicago, Colorado Springs, Dallas, Indianapolis, Los Angeles, Memphis, Miami, Newark, Portland, Philadelphia, Pittsburgh, San Francisco, Seattle and Washington, D.C.
Additionally, FedEx team members across the globe will serve their communities for FedEx Cares Week in countries such as Canada, France, Italy, Mexico, Brazil, Australia, and Hong Kong.
"FedEx team members around the world are passionate about making a difference in their communities," said Rose Flenorl, manager of Global Citizenship at FedEx. "We are committed to delivering hope in these communities by volunteering with local nonprofits as we have done over the past 10 years in support of FedEx Cares Week."'
FedEx Cares Week serves as the formal kick-off for the annual FedEx Cares United Way volunteer campaign. In addition to thousands of volunteer hours donated each year, FedEx and its team members gave more than $11.4 million to the United Way and other local nonprofits in 2013.
This year's FedEx Cares Week service projects include:
Redesigning a school library in Atlanta
Painting, organizing and landscaping a shelter for homeless teens in Colorado Springs
Building homes with Habitat for Humanity in Lakeland, Fla., and Memphis
Processing and storing donations at a food bank in Indianapolis
"Rebuilding the Jersey Shore" from Superstorm Sandy in Newark
Working with autistic children in Beijing and Guangzhou, China
Planting trees in Thailand
Preparing, cooking, and delivering meals to seniors and special need children in Kuala Lumpur, Penang, and Johor, Malaysia
Preparing and distributing more than 10,000 meals in Australia and New Zealand
Supporting a national food drive with Calgary Food Bank in Calgary, Canada
Building transitional homes as part of the TECHO program in Latin America
For more information about FedEx Cares Week and the FedEx commitment to volunteerism and the communities it serves, please visit newsroom.fedex.com/citizenship_report.