FedEx Awards 'Fat Toad Farm' Small Business Grant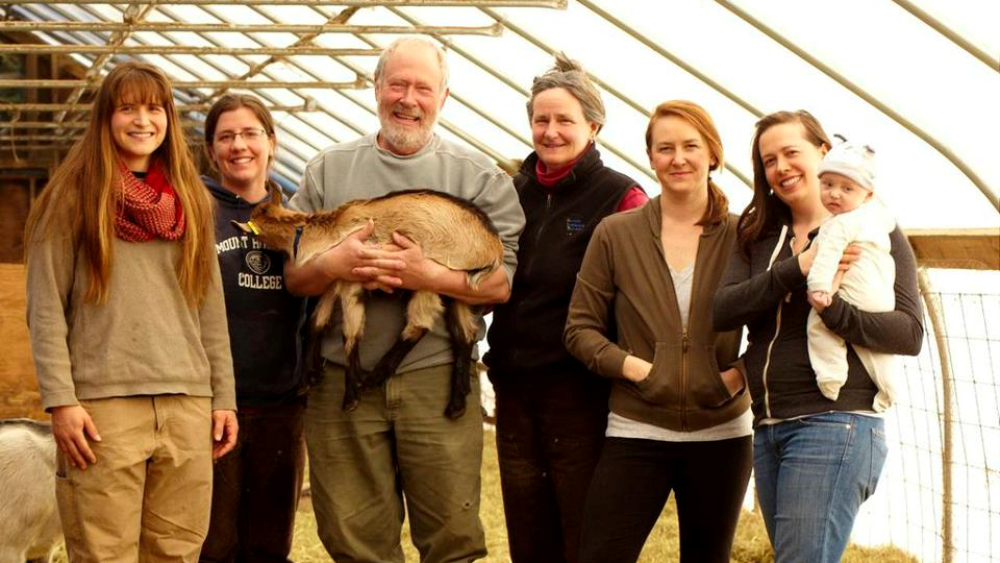 MEMPHIS, Tenn., March 25, 2014—Fat Toad Farm, a small business specializing in hand-crafted goat's milk caramel sauces, has been announced the winner of the second-annual FedEx Small Business Grant Contest. Fat Toad Farm, which is based in Brookfield, Vermont, will receive a $25,000 grant to put toward its business and growth plan.
Now in its second year, the FedEx Small Business Grant Contest attracted more than 5,000 entries and garnered more than 1.4 million votes.
"The outstanding quality of entrants again this year is indicative of the passion, commitment and creativity required by small business owners every day," said Rebecca A. Huling, vice president of Customer Engagement Marketing. "Small businesses have always played a large role in the FedEx customer community, and we are proud to be a part of their continued success through the FedEx Small Business Grant Contest."
Fat Toad Farm is a small, family owned and operated goat dairy in Vermont specializing in hand-crafted goat's milk caramel sauces. Husband and wife team Steve Reid and Judith Irving created the business with their daughter Calley Hastings, following an old-fashioned business model based on close family ties, their food, their animals, their land and their local community. The business has great potential and plans to use the grant to improve their caramel production facility. Further, they would like to upgrade their IT platforms and streamline their order intake, fulfillment and shipping services.
In addition to the $25,000 grand prize, FedEx awarded four first-place grants of $5,000 each and five second-place grants of $1,000 each to the following small businesses:
· A Real Treat Candy Boutique
· Mushmina
· Pig of the Month BBQ
· Marked
· A Little Bundle
· Dream Beard
· Pi-bytes
· SARTONK
· Teacher Lee Play-To-Learn Preschool
The FedEx Small Business Grant Contest offers significant opportunity for small businesses to gain nationwide recognition, and encourages local communities to rally behind them at the same time. Last year's grant winner, Nicole Snow of Darn Good Yarn, said that her business has doubled since winning the grant contest and has allowed her to begin exporting as far as Australia.
Small businesses applied for the grant by answering a few questions about their business and uploading photos to represent their story on the FedEx Small Business Grant Contest website. During a five-week voting period, applicants asked their customers, friends and family to vote for their business. FedEx selected the top 100 finalists based on their compelling business stories and other factors, including the number of votes received. Round two asked the top 100 finalists to complete a short essay, which was reviewed by a FedEx committee.
FedEx . . . Solutions that MatterSM for Small Businesses
The FedEx portfolio of services allows small businesses to gain access to the global marketplace and to shipping, logistics and printing solutions. FedEx has recently introduced two new options that make shipping even easier for small business customers, including:
· FedEx One RateSM, a U.S.-based flat-rate shipping option that combines simplified, predictable pricing with the same reliable delivery and excellent service customers expect from FedEx.
· FedEx Delivery ManagerSM, a service which allows U.S. package recipients to customize home deliveries to fit their schedule.
For more information on how FedEx helps small businesses, please visit the FedEx Small Business Center at fedex.com/us/small-business.
About FedEx Corp.
FedEx Corp. (NYSE: FDX) provides customers and businesses worldwide with a broad portfolio of transportation, e-commerce and business services. With annual revenues of $45 billion, the company offers integrated business applications through operating companies competing collectively and managed collaboratively, under the respected FedEx brand. Consistently ranked among the world's most admired and trusted employers, FedEx inspires its more than 300,000 team members to remain "absolutely, positively" focused on safety, the highest ethical and professional standards and the needs of their customers and communities. For more information, visit news.fedex.com.
# # #