FedEx Announces Winners of Small Business Grant Competition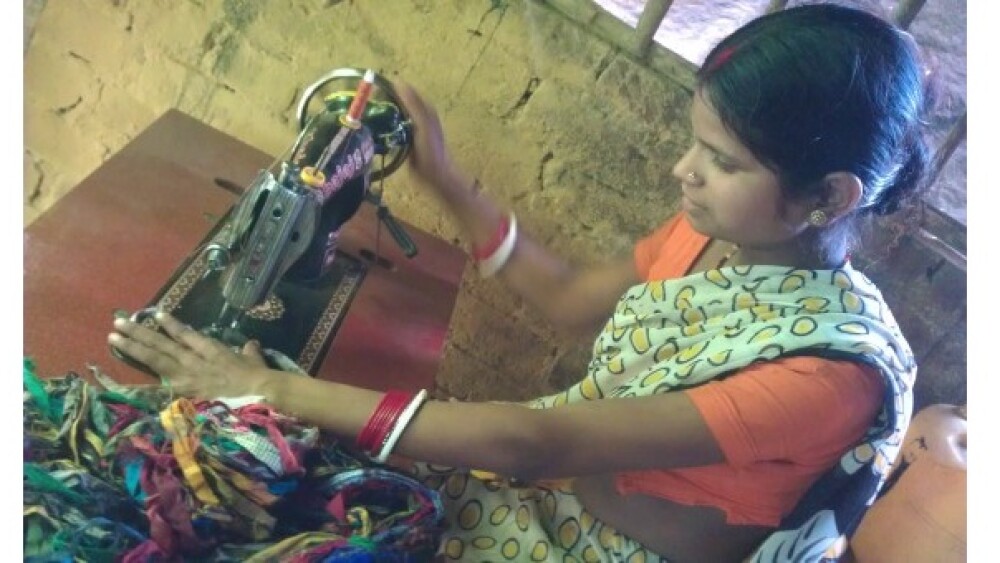 MEMPHIS, Tenn., Jan. 16, 2013—Darn Good Yarn, a small business based in Sebec, Maine, has been named the grand prize winner of the first-ever, nationwide FedEx Small Business Grant Competition and will receive a $25,000 grant to invest in and further grow its business.
FedEx launched the small business grant competition in September 2012 to award a total of $50,000 to six deserving U.S. small businesses. In addition to the $25,000 grant being awarded to Darn Good Yarn, five runner-up prize winners will receive grants of $5,000 each.
Darn Good Yarn was founded by Nicole Snow in 2008. All yarn sold by Darn Good Yarn is made from recycled, Earth-friendly materials and much of it is created from remnants of the production of silk saris. These materials are handspun and dyed by women's groups in Northern India and Nepal, who are provided with a marketplace for their products, as well as much needed wages for their families. All yarns are fairly traded and produced with child-free labor.
"This grant from FedEx will allow me to hire more women in Nepal and India, giving them independence and a means to support their families while also providing Darn Good Yarn with more product to sell," said Nicole Snow, owner and founder of Darn Good Yarn. "FedEx has provided a way for me to further follow my dream of running a successful small business while doing good in the global community."
FedEx also awarded grants of $5,000 each to the following small businesses:
Catullo Prime Meats – Youngstown, Ohio - Catullo Prime Meats is a family-owned, third-generation, old-fashioned style butcher shop located in Youngstown, Ohio. The company supports local farms, reinvests in the community and prides itself on customer service.
Project Night Night – San Francisco, California - Project Night Night donates over 25,000 Night Night Packages each year, free of charge, to homeless children in the San Francisco area. Each Night Night Package contains a new security blanket, an age-appropriate children's book, a stuffed animal and a tote bag.
Built of Barnwood – Bay St. Louis, Mississippi – The founders of Built of Barnwood was inspired to reuse materials from debilitated barns after the destruction of Hurricane Katrina. This family business that creates usable artwork, home furnishing and design accent pieces from reclaimed vintage wood and building materials.
Live Breathe Futbol – Philadelphia, Pennsylvania – Live Breathe Futbol (LBF) is a fast-growing soccer apparel company that was founded by a Nigerian immigrant with a passion for soccer. The design of LBF garments are inspired by the moments of the game.
Humdinger Foods LLC – Hillsboro, Oregon – Founded by the daughter of farmers, Humdinger Foods began selling kettle korn in 1998 at farmer's markets and has grown to serving movies sets, large corporate events, school bazaars and more.
Small businesses, those with fewer than 100 employees, competed for the grants by completing a profile that was voted on by Facebook users. FedEx reviewed the entries and selected the finalists based on their contest profile and the number of votes they received from Facebook users.

FedEx . . . Serving Small Businesses
Small businesses are key customers for FedEx and key players in the global economy. According to the U.S. Small Business Administration, small businesses represent 99.7 percent of all employer firms. They also create more than half of U.S. jobs, employ almost half of all private sector employees and account for 98 percent of firms that export goods.
The FedEx portfolio of services allows small business to gain access to the global marketplace and to shipping, logistics and printing solutions.
For more information on how FedEx helps small businesses, please visit the FedEx Small Business Center at fedex.com/us/small-business.
About FedEx Corp.
FedEx Corp. (NYSE: FDX) provides customers and businesses worldwide with a broad portfolio of transportation, e-commerce and business services. With annual revenues of $43 billion, the company offers integrated business applications through operating companies competing collectively and managed collaboratively, under the respected FedEx brand. Consistently ranked among the world's most admired and trusted employers, FedEx inspires its more than 300,000 team members to remain "absolutely, positively" focused on safety, the highest ethical and professional standards and the needs of their customers and communities. For more information, visit news.fedex.com.