FedEx and Ketchum Benchmark Best Practices in Social Media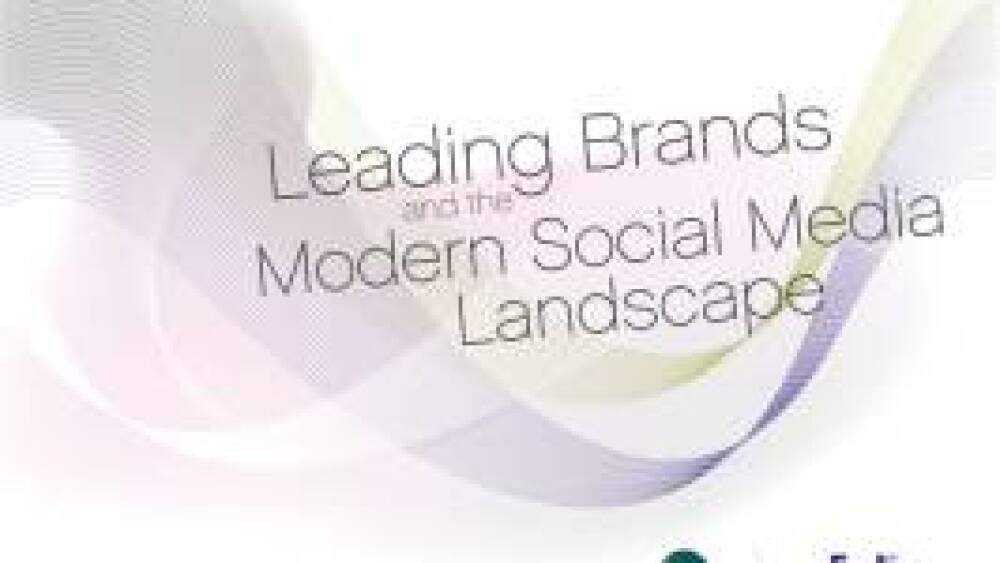 MEMPHIS AND NEW YORK, November 22, 2010 – Companies are using social media to change the way they communicate with their employees and customers, indicating a convergence of external and internal communications, according to an in-depth study of more than 60 of the world's most recognized companies. The study, conducted jointly by FedEx and Ketchum, also found that generating word-of-mouth advocacy and addressing customer care issues are among the most common objectives for corporations' social media use.
The study examined social media programming, team structure and budgeting in regulated and non-regulated industries. Participants in the study fell into three distinct categories based on the sophistication of their social media approaches: leadership, participation and observation.
"We've gained tremendous knowledge about which companies aspire to a leadership role in the social media space, as well as the structural changes being made within organizations to respond to the unique challenges and requirements of being active in social media," said Bill Margaritis, Senior Vice President, Global Communications and Investor Relations, FedEx Corporation. "The discussions with participants provided interesting perspectives on whether leadership should be the gold standard for all companies in the space or if, in some cases, being a participant is more appropriate."
Margaritis continued: "As we heard from one interviewee, 'sometimes it's okay to be a close follower. It all depends on what you're trying to achieve.'"
If part one of the corporate social media revolution focused on connecting with customers and influencers, then part two may center on engaging employee audiences according to study participants. In fact, half of the participants plan to redesign their intranets in the next one to two years to include greater social media capabilities.
"As social media increasingly dominates the way people communicate outside of the workplace, it makes sense that workplace communications should follow suit," said David Rockland, Ph.D., Partner and Managing Director of Global Research at Ketchum. "FedEx and Ketchum Pleon Change found that organizations are quickly mobilizing to better facilitate knowledge management, innovation, and culture building via internal social media applications."
The study also reveals other trends among leading companies and identifies key learnings for others such as the seven steps to developing a social media program; tips for companies in regulated industries; ideas for building stronger blogger relationships; and considerations for building a social media policy.
Study participants also provided insight into the budgeting process, with most estimating that they spend between five and 15 percent of their overall external communications budgets on social media. Not surprisingly, most also predict budget increases for social media in 2011, although some programming budgets may be offset by investment in talent with specific social media roles.
One area of social media that continues to present challenges for study participants is measurement. While most monitor for online mentions and activity, participants generally agreed that there is no consistent, reliable approach to measuring ROI and that looking at metrics like "followers," "friends," or "views" is not sufficient.

"This study provides a behind-the-scenes look at how some of the most renowned global brands are approaching their participation in social media, organizing their corporations to respond to opportunities and issues, and allocating budgets," said Rockland. "It also reaffirms the desire companies have to improve the way they assess quality of online interaction, level of user engagement and ultimately business impact."
Methodology

Ketchum used a standardized interview protocol to guide 30 minute conversations with Chief Communications Officers or their Social Media Leads at 62 leading companies across most major industries in the US and Europe.

Interviews occurred between August and October 2010.
About FedEx

FedEx Corp. (NYSE: FDX) provides customers and businesses worldwide with a broad portfolio of transportation, e-commerce and business services.
With annual revenues of $36 billion, the company offers integrated business applications through operating companies competing collectively and managed collaboratively, under the respected FedEx brand. Consistently ranked among the world's most admired and trusted employers, FedEx inspires its more than 285,000 team members to remain "absolutely, positively" focused on safety, the highest ethical and professional standards and the needs of their customers and communities. For more information, visit newsroom.fedex.com/newsroom.

About Ketchum

A communications innovator and the 2010 Large PR Firm of the Year (Holmes Report and PR News), Ketchum is a leading global communications consultancy and, operating as Ketchum Pleon, is the largest, most diversified agency in the U.K. and continental Europe. With five global practices – Brand Marketing, Corporate, Healthcare, Food & Nutrition, and Technology – and specialty capabilities that include Access Communications (high- and consumer-tech PR), Concentric Communications (experiential marketing, events and meetings), MMG (clinical trial recruitment), Ketchum Global Research Network, Ketchum Pleon Change (change and workplace communications) and Ketchum Sports & Entertainment, Ketchum leverages its marketing and corporate communication expertise to build brands and reputations for clients. For more information on Ketchum, a unit of Omnicom Group Inc. (NYSE:OMC), visit www.ketchum.com.