EPA Recognizes FedEx Office for Leading Green Power Purchases In Print and Retail Industries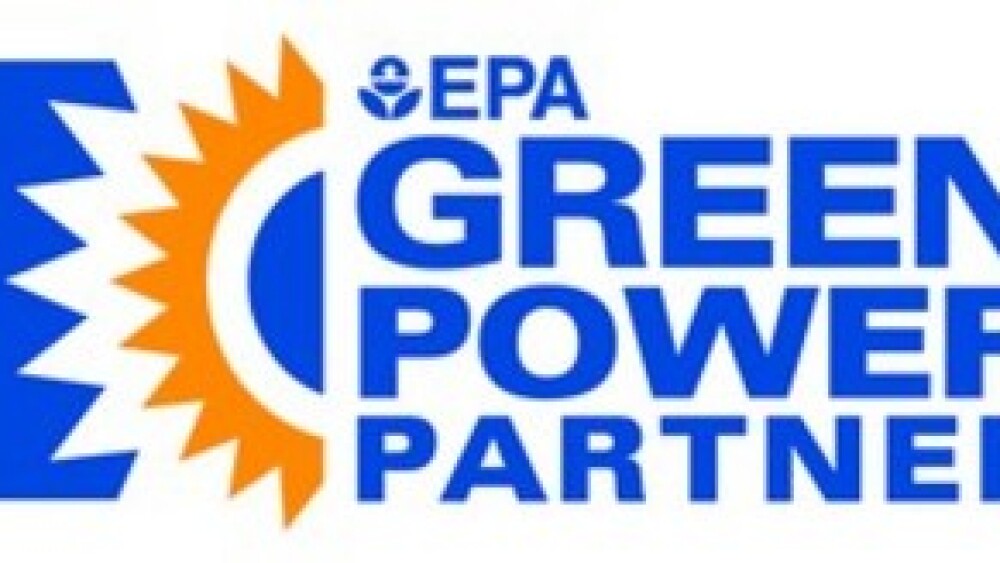 DALLAS, July 27, 2009 – FedEx Office (formerly FedEx Kinko's), a subsidiary of FedEx Corp. (NYSE: FDX), today announced that it has been ranked No. 1 on the U.S. Environmental Protection Agency's (EPA's) new Top 20 Printers List of the largest green power purchasers in the commercial printing business. The Top 20 Printers List is one of nine Top Partner Lists that EPA releases quarterly, highlighting some of America's largest green power purchasers. In addition, FedEx Office is ranked No. 11 on the EPA's Top 20 Retail List, marking the company's 15th consecutive appearance on the list.
In total, FedEx Office purchases more than 34 million kilowatt-hours (kWh) of renewable energy certificates and utility green power products annually, which is enough green power to meet 14 percent of the company's purchased electricity use. According to the EPA, 34 million kWh is equivalent to avoiding the carbon dioxide emissions of nearly 5,000 passenger vehicles per year, or is the equivalent amount of electricity needed to power more than 3,000 average American homes annually.
"FedEx Office is proud to know our ongoing commitment to sustainability and renewable resources has made us the number one green power purchaser in the commercial printing industry," said Brian Philips, president and CEO of FedEx Office. "We also continue to be honored by our recognition on the EPA's Top 20 Retail List."
FedEx Office is purchasing green power in support of EPA's Fortune 500 Green Power Challenge. EPA is challenging Fortune 500 Corporations to collectively exceed 10 billion kilowatt-hours green power purchasing by year end 2009. The company's purchase of green power ranks No. 27 among participating corporations.
Green power is electricity that is generated from environmentally preferable renewable resources, such as wind, solar, geothermal, biogas, biomass and low-impact hydro. These resources generate electricity with a net zero increase in carbon dioxide emissions, while offering a superior environmental profile compared to traditional power generation sources. Green power purchases also support the development of new renewable energy generation sources nationwide.
FedEx & Sustainability
The FedEx Office green power program is part of a broader initiative by FedEx Corp. to connect the world in responsible and resourceful ways, while minimizing its impact on the environment. The corporation as a whole is focused on reducing greenhouse gas emissions; improving the efficiency and environmental impact of its delivery fleet; decreasing facility energy consumption; and enhancing the use of green power and sustainable packaging.
"Each of the FedEx operating companies and our team members are strongly committed to building responsible sustainability practices into our day-to-day operations," said Mitch Jackson, director of environmental affairs and sustainability, FedEx Corp. "These ideals are also top of mind as we work toward reducing our environmental footprint."
For example, in 2010 FedEx Express plans to open its largest solar-powered hub to date in Cologne, Germany, which will include a 1.4-megawatt solar power system expected to generate approximately 1.3 gigawatt-hours of electricity per year, equivalent to the annual consumption of 370 households. By 2020, FedEx plans to reduce carbon dioxide emissions intensity from its FedEx Express aircraft fleet by 20 percent and improve the fuel efficiency of its FedEx Express vehicle fleet by 20 percent. To learn more about corporate responsibility initiatives at FedEx and to review the FedEx Global Citizenship Report, visit csr.fedex.com.
About EPA's Green Power Partnership
The Green Power Partnership is a voluntary program that encourages organizations to buy green power as a way to reduce the environmental impacts associated with purchased electricity use. The Partnership currently has more than 1,100 Partner organizations voluntarily purchasing billions of kilowatt-hours of green power annually. Partners include a wide variety of leading organizations such as Fortune 500 companies, small and medium sized businesses, local, state, and federal governments, and colleges and universities. For additional information, please visit www.epa.gov/greenpower.
About FedEx Office
FedEx Office (formerly FedEx Kinko's) provides access points to printing and shipping expertise with reliable service when and where you need it. The Dallas-based company has a network of more than 1,900 digitally-connected locations. FedEx Office services include copying and digital printing, professional finishing, document creation, direct mail, signs and graphics, Internet access, computer rental, FedEx Express and FedEx Ground shipping, and more. In addition, the company offers FedEx OfficeSM Print Online, an online printing solution for business and personal printing, at home, at the office or on the go. Products, services and hours vary by location. For more information, please visit www.fedex.com.
About FedEx Corp.
FedEx Corp. (NYSE: FDX) provides customers and businesses worldwide with a broad portfolio of transportation, e-commerce and business services. With annual revenues of $35 billion, the company offers integrated business applications through operating companies competing collectively and managed collaboratively, under the respected FedEx brand. Consistently ranked among the world's most admired and trusted employers, FedEx inspires its more than 280,000 team members to remain "absolutely, positively" focused on safety, the highest ethical and professional standards and the needs of their customers and communities. For more information, visit newsroom.fedex.com/newsroom.