David J. Bronczek, FedEx Express President and CEO, to Serve as 2010 Chairman of IATA Board of Governors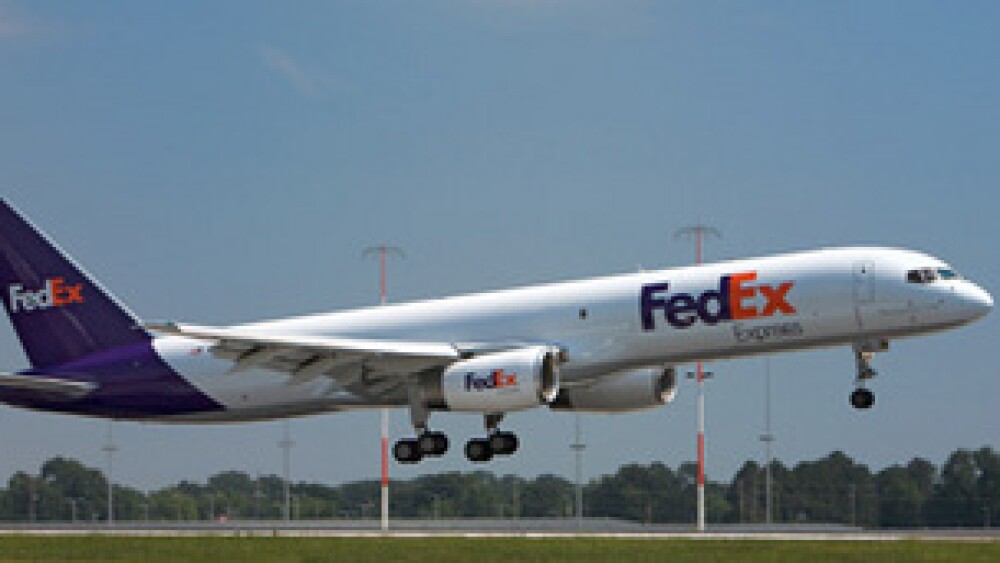 MEMPHIS, Tenn., June 8, 2009—FedEx Express, a subsidiary of FedEx Corp. (NYSE: FDX) and the world's largest express transportation company, today announced David J. Bronczek, president and CEO of FedEx Express, has been appointed the next chairman of the International Air Transport Association (IATA) Board of Governors. Bronczek's term will commence in June 2010. IATA made the announcement at its 65th Annual General Meeting in Kuala Lumpur, Malaysia.
"This appointment is a true honor for me and the entire FedEx Express organization," said Bronczek. "The air cargo industry continues to grow and evolve, bringing new opportunities for global trade and expansion. As the chairman-elect for IATA's Board of Governors, I plan to use my extensive experience in the express transportation industry to bring a unique and complementary perspective to the association."
As chairman-elect, Bronczek will serve on IATA Board of Governor's Chair Committee, and will continue to serve on the Strategy & Policy Committee.
FedEx Express, one of the world's largest airlines with 670 aircraft, has been a member of IATA since 1986.
IATA is an international trade body formed in 1945 by 57 airlines from 31 countries to cooperatively promote safe, reliable, secure and economical air services for the benefit of the world's consumers. Today, IATA represents some 230 airlines comprising 93% of scheduled international air traffic
Bronczek began his career with FedEx Express in 1976, working his way up from front-line operations. In his 33 years with the company, Bronczek has worked in a number of areas including sales, domestic operations, and international operations in Canada and Europe, the Middle East and Africa. He was named president and CEO of FedEx Express in February 2000.
About FedEx
FedEx Corp. (NYSE: FDX) provides customers and businesses worldwide with a broad portfolio of transportation, e-commerce and business services. With annual revenues of $38 billion, the company offers integrated business applications through operating companies competing collectively and managed collaboratively, under the respected FedEx brand. Consistently ranked among the world's most admired and trusted employers, FedEx inspires its more than 290,000 team members to remain "absolutely, positively" focused on safety, the highest ethical and professional standards and the needs of their customers and communities. For more information, visit news.fedex.com.