CDP Recognizes FedEx for Climate Leadership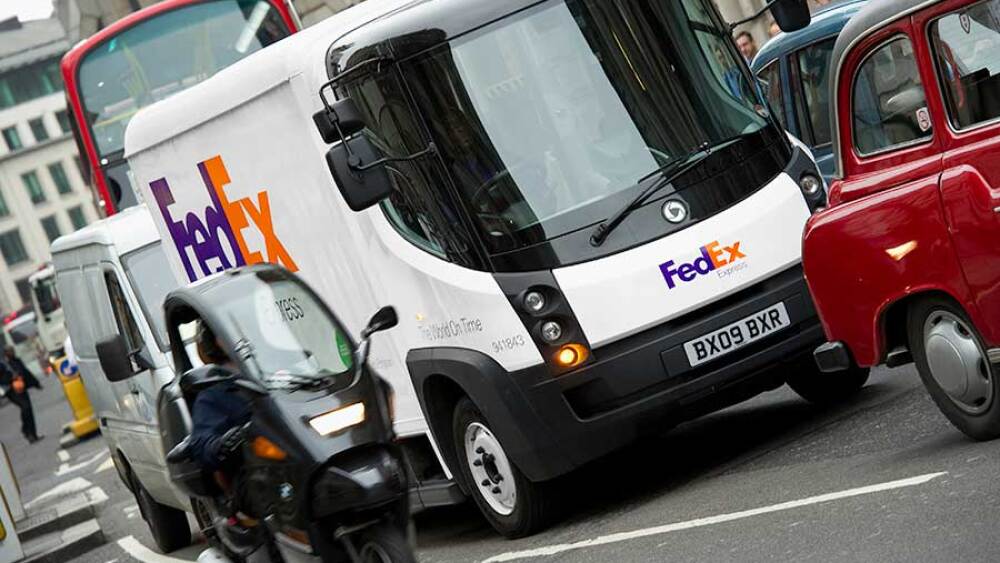 MEMPHIS, Tenn., Jan. 27, 2020—FedEx Corp. (NYSE: FDX) is proud to announce it has been recognized for its corporate sustainability and emissions management efforts by the CDP (formerly known as the Carbon Disclosure Project). The company received an A- score in the prestigious "CDP Climate Change Disclosure Ranking." CDP is a leading environmental nonprofit that collects information and rates companies on climate risks, disclosures and emissions management practices.
"Our goal at FedEx is to operate responsibly, efficiently and sustainably," said Mitch Jackson, chief sustainability officer, FedEx Corp. "We are thrilled the CDP recognized our ongoing efforts to mitigate our environmental impacts through our "Reduce, Replace, Revolutionize" approach to sustainability," said Jackson.
FedEx has made great strides in reducing its carbon emissions intensity through the company's Reduce, Replace, Revolutionize strategy. The strategy focuses on reducing impacts and improving productivity while creating new, more efficient and innovative solutions. These efforts have contributed to an approximately 37% reduction in CO2 emissions intensity across the enterprise from FY09 to FY18, a period in which revenue grew by more than 84%.
Awarded Leadership status for its climate change disclosure with CDP, FedEx is one of 14% of companies in North America who received a score of A- in 2019. Companies reaching the Leadership level represent best practice through their comprehensive disclosure of climate data, thorough awareness of climate risks, demonstration of strong governance and management of those risks, and demonstration of market-leading best practices. CDP congratulates FedEx for achieving this level, demonstrating continuously strong environmental management procedures.
You can find more information on how the FedEx connects the world responsibly and resourcefully in the company's 2019 Global Citizenship Report.