New baggage check-in service at your doorstep makes traveling easier
Luggo eliminates queuing at check-in counters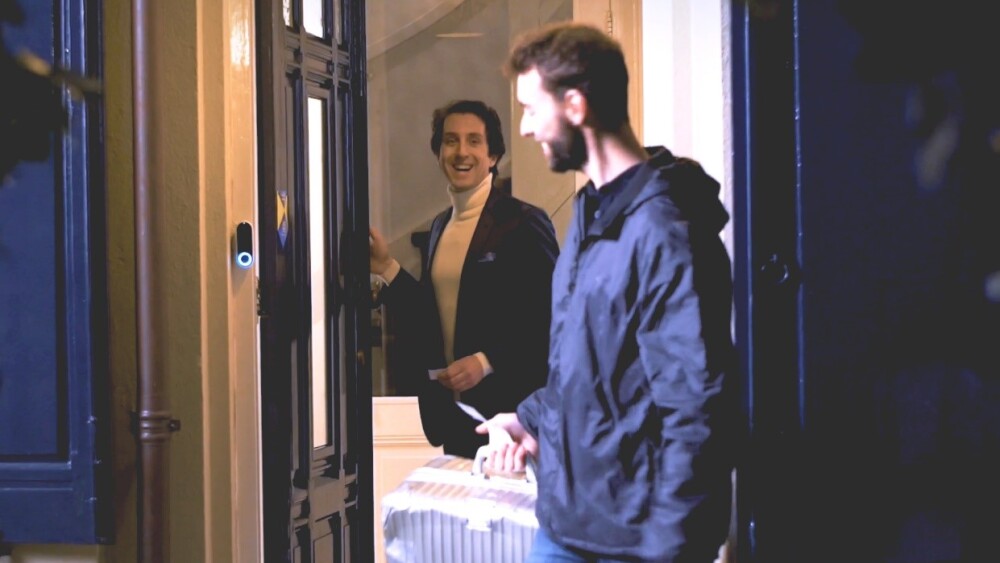 July 17, Hoofddorp – travelers can now use a new service that should make it easier to travel to the airport. The online service Luggo, a collaboration between Corendon, FedEx and Luggage Care, offers a safe solution whereby the passenger checks in the luggage before the journey, has it picked up at the doorstep and transported to the plane. This service makes traveling easier, saving time and stress as it avoids queuing at check-in counters. The introduction of Luggo comes shortly after it is again possible for the Dutch to go on holiday within Europe.
As of today, when purchasing airline tickets, Corendon customers can have the entire baggage handling delegated. Travelers check in their bags at home and have them safely transported to the plane when departing from Schiphol and Maastricht-Aachen Airport. Users can monitor their luggage closely via an app.
Raoul Nijlhof, CEO of Luggage Care, the company that offers the Luggo platform: "Market research and intensive contact with various carriers shows that travelers need an easier and more comfortable way of baggage handling. Traveling by plane, especially the baggage check-in process, is often experienced as stressful. This efficient pick-up service removes a major concern and allows passengers to head to the airport with a more relaxed feeling."

Safe and easy travel

With the new service, travelers no longer need to drop off their bags at the check-in desks at the airport. Steven van der Heijden, CEO of Corendon: "With the service, travelers no longer have to worry about their luggage, because before you leave for the airport, the luggage is already checked in and on the way. This prevents queues at check-in counters. This reduces contact with ground crew and other passengers. It is a good initiative that contributes to allowing people to go on holiday safely and responsibly in the 1.5-meter society."
The logistics process of baggage collection and transportation is performed by Special Services of FedEx, the world's largest express transportation company. Erik Uljee, Vice President Ground Operations Benelux at FedEx Express: "When people plan to travel by plane, there is more on their minds than previously. This service will alleviate part of the stress. That is why we thought it was important to accelerate the introduction of this service with our partners."
Whereas FedEx vans are usually spotted around business areas, what is new now a courier comes to the front door of a traveler and collects their suitcases. "We are not just shipping a suitcase. A traveler should feel confident to hand over their luggage. FedEx ensures that ones luggage is in safe hands. It is optimally secured with safety measures. And during transport you can track your luggage via track and trace. From your doorstep the suitcases are weighed, checked in, picked up and safely delivered to the staff at the airport. Obviously according to the health measures of RIVM."

Contribution to more sustainable travel

With the new service, the parties also hope to contribute to reduced road traffic to and from the airports. Nijhoff: "When taking luggage people quickly tend to choose the car over public transport. Because FedEx takes on this task, in so called milk runs, where luggage of several families and parties are combined efficiently, we expect this will resort into less car traffic to airports in the Netherlands. Our ambition is to allow 30% of Luggo's customers to use the train."
The new service will be initially tested by Corendon and FedEx. For the time being, passengers can only use the service when checking in at least two pieces of baggage. The departure date must also be at least two days later when booking the flight. Depending on the place of residence, luggage can be collected one day before departure or on the day itself. The price starts for two suitcases at € 35.