FedEx Team Members Donate Vital School Equipment
Helping Disadvantaged Children Back to School in Support of Action for Children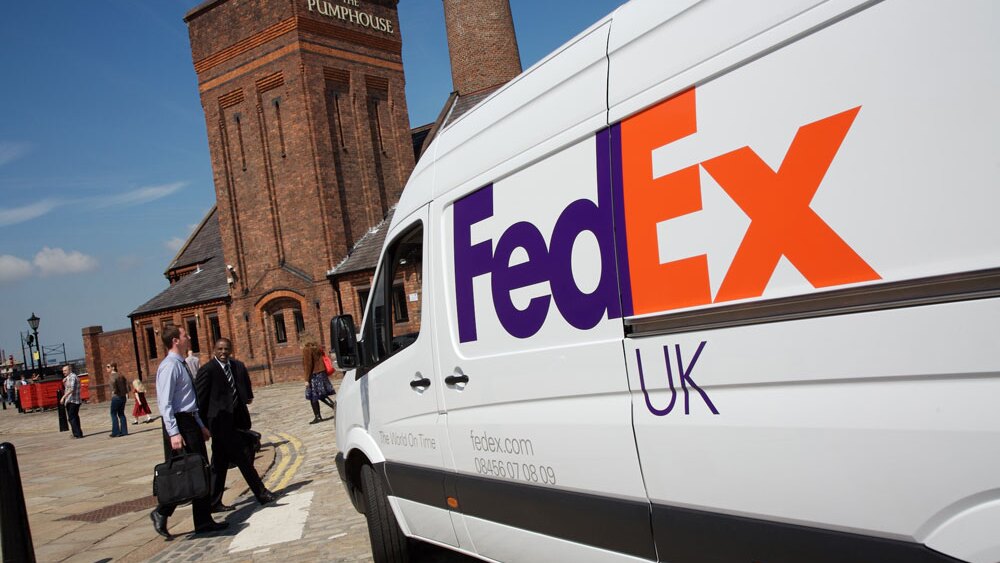 LONDON, September 2, 2015—FedEx Express, a subsidiary of FedEx Corp. (NYSE: FDX) and the world's largest express transportation company donated essential school equipment to help disadvantaged children and young people across the country in support of children's charity Action for Children. The charity helps more than 300,000 children, young people, parents and carers through 650 projects across the UK.
As part of the FedEx Cares programme, FedEx team members collected over 2,500 school items, which will be distributed to children and young people at nine Action for Children services across the UK in time for the start of the new school year. FedEx donations included new and unused pens, colouring pencils and notepads, as well as first aid and sewing kits.
"Our team members are always willing to support and give back to their local communities and we're incredibly proud of their generous spirit and commitment to making a positive difference throughout the UK," said Trevor Hoyle, vice president, Northern Europe Operations, FedEx Express. "We have a longstanding relationship with Action for Children and we hope our combined support will help ensure these children and young people have the best possible start to the new school year."
Mary O'Hagan, corporate fundraising manager at Action for Children, said, "FedEx team members have been fantastic supporters of Action for Children over the past five years, volunteering their time and fundraising to support Action for Children's work in local communities. This latest initiative will enable us to help children and young people in the local area get the best possible start to the new school year."
For more information about FedEx Cares and the FedEx commitment to volunteerism and the communities it serves, please visit fedexcares.com.
About FedEx Corp.
FedEx Corp. (NYSE: FDX) provides customers and businesses worldwide with a broad portfolio of transportation, e-commerce and business services. With annual revenues of $47 billion, the company offers integrated business applications through operating companies competing collectively and managed collaboratively, under the respected FedEx brand. Consistently ranked among the world's most admired and trusted employers, FedEx inspires its more than 325,000 team members to remain "absolutely, positively" focused on safety, the highest ethical and professional standards and the needs of their customers and communities. For more information, visit news.fedex.com.
About Action for Children
Action for Children works directly with more than 300,000 children, young people, parents and carers each year. With 650 services throughout the UK we are in communities where you live and work. We help transform the lives of thousands of children and young people each year and we've been doing so for 145 years. For more information, visit www.actionforchildren.org.uk or follow us on Twitter @actnforchildren.