FedEx Prepares For Record-Breaking 317 Million World-Wide Shipments During the Holiday Season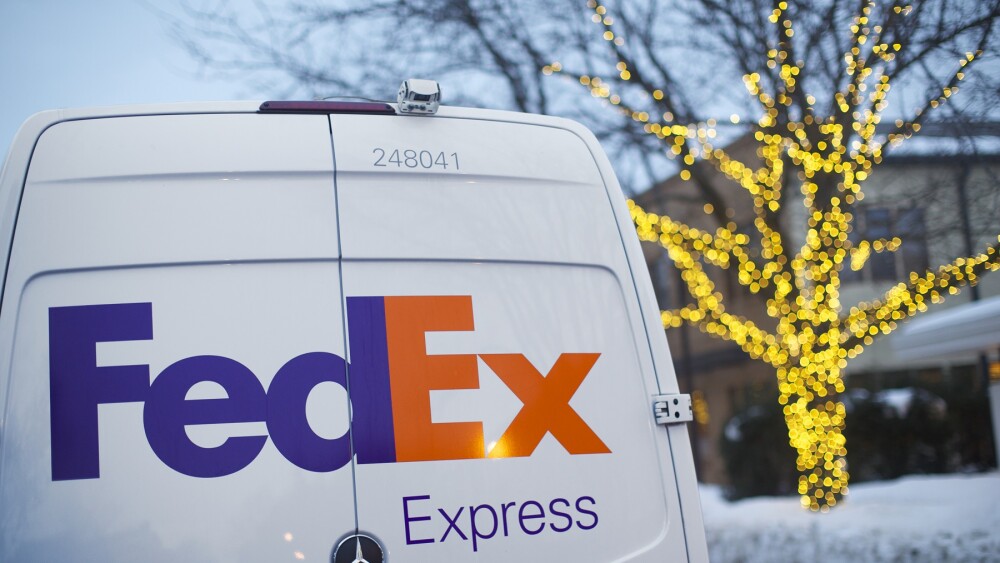 BRUSSELS, December 17, 2015 – FedEx Corp. has geared up to move an expected record-breaking 317 million shipments globally between Black Friday (November 27) and Christmas Eve (December 24)—a 12.4% increase compared to 2014. The company expects more than 55,000 seasonal positions to be added for the upcoming peak season worldwide, including package handlers, drivers and other support positions.
With an increasingly strong European presence, including a fleet of more than 3,000 vehicles, 39 aircraft and 327 FedEx stations located across Europe, FedEx is well positioned to handle the large volume of shipments expected to come throughout the region as the rise in e-commerce and changes in consumer purchasing behavior continues to drive volumes. According to E-commerce Europe[1], 15% of all individuals in the EU purchased goods and/or services through the internet from sellers outside their country of residence—an increase of 25% compared to the year before.
"We are delighted that both retailers and private consumers increasingly put their trust in FedEx at such a crucial time of year to ensure a successful holiday period," said Alain Chaillé, vice president, Operations, Southern Europe, FedEx. "Increases in shipment volumes year-on-year is a direct indication that our significant pre-planning, additional seasonal workers, product offering and team member commitment is appreciated by our customers."
"We take several measures throughout the year both globally and across Europe to prepare for this busy peak season to ensure it is hassle-free for retailers and shoppers," Chaille added. "In addition to investing in our network and product offering, we maintain close collaboration with our customers to understand their needs and forecast for anticipated volumes."
FedEx begins moving low-cost goods—such as Christmas ornaments—as early as July, higher-value goods in September and October as retail stores begin stocking the shelves, and as the peak season moves closer, high-value items are shipped—such as electronics—to retailers and consumers who place orders online.
The FedEx Express hub in Roissy-Charles de Gaulle Paris will be at the heart of the Christmas operations in Europe, as the principle sorting and distribution centre in the region. With around 300 flight movements per week, 24-hour, seven-days-per-week operations, and a sorting capacity of 61,500 documents and packages per hour, millions of FedEx deliveries will arrive in Paris from all over the world, day and night, to be sorted and distributed in time for Christmas.
FedEx deploys Enhanced Vision Systems to its aircraft fleet which greatly improves pilots' ability to land in low visibility conditions. This, along with its team of meteorologists that monitor the weather around the clock, will mean that, even in challenging European weather, FedEx is better equipped than ever to help businesses and consumers enjoy a successful holiday season.
[video wmv="https://newsroom.fedex.com/wp-content/uploads/2015/12/FedEx-EMEA-Video.wmv"][/video]
For further information, please contact:
Lynnette Hay FedEx Media Relations Tel. +44 2476 580220 Email: lynnette.holland@fedex.com