FedEx Express Named as a Top Employer in Britain for 2015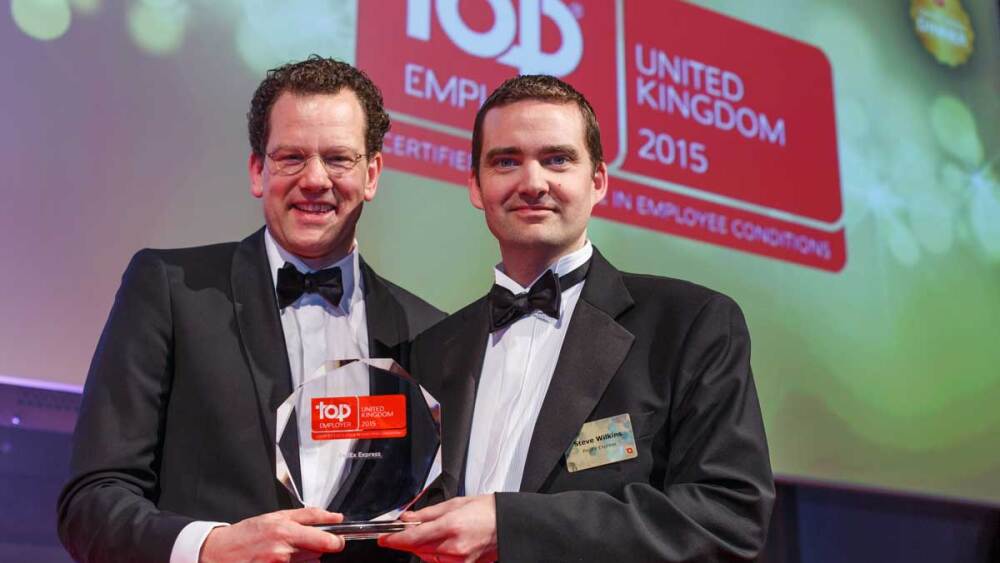 Recognised for Fifth Year Running as a Trusted Employer of Choice
LONDON, 03 March 2015 – FedEx Express, a subsidiary of FedEx Corp. (NYSE: FDX) and the world's largest express transportation company, has been officially certified as one of Britain's Top Employers for the fifth year running. A testament to placing people at the heart of its organization, FedEx Express was ranked seventh for demonstrating some of the highest employee values while continually providing first-class customer service.
Guided by its philosophy of People-Service-Profit and creating an environment where team members can flourish, FedEx Express is passionate about nurturing its workforce through the implementation of employee-friendly policies. Leading the way in developing its people, FedEx Express continuously strives to ensure its employees grow professionally.
"At FedEx Express, our team members are at the core of our success and I accept this recognition on their behalf," said Trevor Hoyle, vice president, Northern Europe, FedEx Express. "We are pleased to be honored for our long-established commitment to our people and their dedication to delivering quality service to our customers each and every day.''
Named alongside 73 other companies, FedEx Express joins an elite group of international and UK based businesses receiving this prestigious accolade. Recognised as a leading employer in the UK, FedEx Express receives this placement for demonstrating high standards while continually working to develop its people.
About FedEx Express
FedEx Express is the world's largest express transportation company, providing fast and reliable delivery to more than 220 countries and territories. FedEx Express uses a global air-and-ground network to speed delivery of time-sensitive shipments, by a definite time and date with a money-back guarantee.
About FedEx Corp.
FedEx Corp. (NYSE: FDX) provides customers and businesses worldwide with a broad portfolio of transportation, e-commerce and business services. With annual revenues of $47 billion, the company offers integrated business applications through operating companies competing collectively and managed collaboratively, under the respected FedEx brand. Consistently ranked among the world's most admired and trusted employers, FedEx inspires its more than 300,000 team members to remain "absolutely, positively" focused on safety, the highest ethical and professional standards and the needs of their customers and communities. For more information, visit news.fedex.com.
About Britain's Top Employers
Top Employers is an annual project which certifies companies based on their HR practices and employee offerings. It has been run by the CRF Institute since 1991 and currently has Top Employers projects in 45 countries on five continents and its head offices are in the Netherlands.