FedEx Express Connects Prague to Paris with Purpose-Built Regional ATR Freighter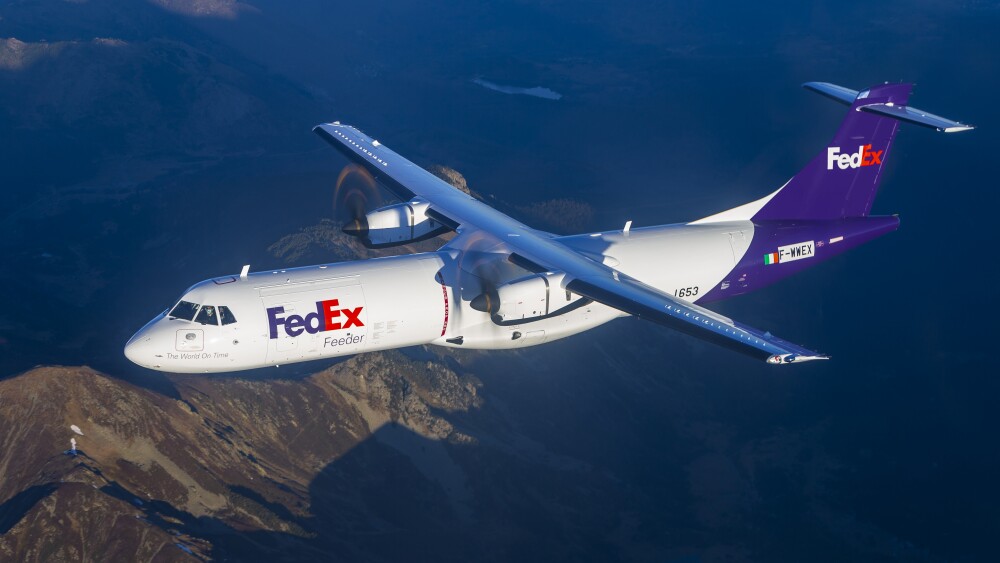 Prague, April 13, 2021 – FedEx Express, a subsidiary of FedEx Corp. (NYSE: FDX) and the world's largest express transportation company, is announcing the introduction of a purpose-built turboprop regional freighter to its aircraft fleet. The new ATR freighter is the first of its kind and flies the Prague-Paris-Prague route four days a week, connecting businesses and enabling trade between Central and Eastern Europe.
"Aircraft technology and innovation is a particularly exciting area and we're proud to welcome a purpose-built freighter to our own operations in Europe. Retiring older aircraft and investing in aircraft with the most modern technologies not only delivers operational benefit and added efficiency for FedEx, it also helps to reduce the emissions generated by cargo aviation. Fleet modernization is one way to make a much-needed impact on our carbon emissions in the short term, as we move towards our own goal of delivering carbon neutral operations by 2040," said Mariusz Mik, VP Ground Operations Eastern Europe, FedEx Express.
The ATR 72-6007 offers 75m3 freight capacity and the clean lines of its fuselage is designed to be optimized for cargo. A large cargo door facilitates the optimal loading of nine tonnes of payload and offers the option of carrying either bulk cargo or, when in Unit Load Device (ULD) mode, five 88" x 108" pallets or up to seven LD3 containers. Pilots can benefit from the latest upgradable Standard 3 avionics suite in the ATR 72-600, allowing the introduction of continuous cockpit innovations that improve efficiency.
Deployment of the new ATR freighter is an encouraging move for the logistics and air cargo industry as they continue to support the global economy.