FedEx Celebrates Five Years Supporting Action for Children
Team Members Demonstrate Ongoing Commitment and Support to Local Communities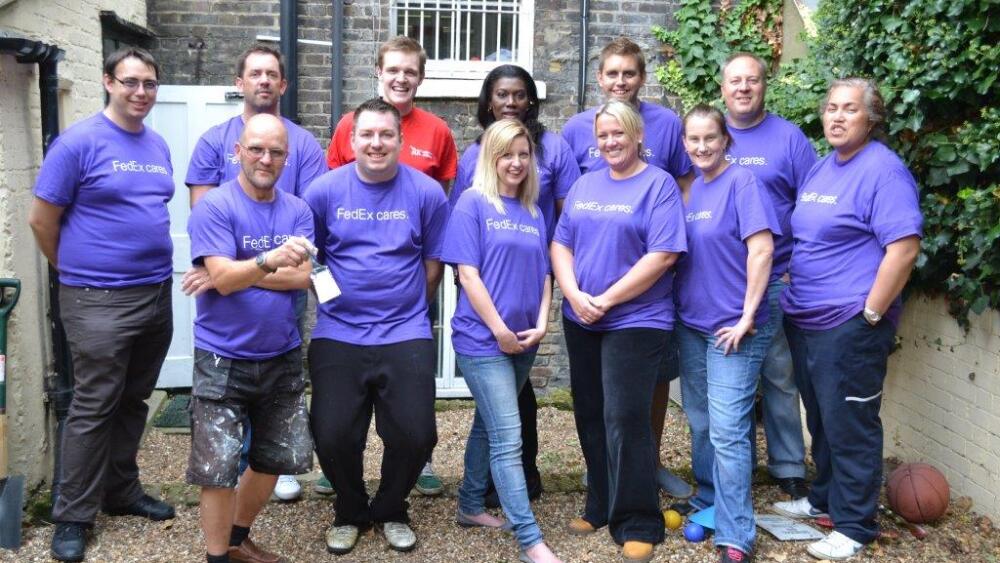 LONDON, September 21, 2015—FedEx Express, a subsidiary of FedEx Corp. (NYSE: FDX) and the world's largest express transportation company, is celebrating five years of providing volunteering, financial aid and logistical support to children's charity Action for Children. Since 2010, FedEx team members have volunteered a total of 1,300 hours helping children, young people and families nationwide, as part of the company's FedEx Cares programme. Action for Children is a charity dedicated to transforming the lives of vulnerable and neglected children and their families across the UK.
Over the past five years, FedEx team members have raised more than £67,000 for the charity, and have dedicated their time and effort to a wide variety of projects across the UK. These include everything from cleaning and painting centres supported by Action for Children to lending logistical support to campaigns, including the Big Egg Hunt in 2013 and the £1million fundraiser 'Byte Night', which is the UK's largest charity sleep-out.
As well as supporting through FedEx Cares, the company also provides corporate donations to Action for Children's "Delivering Hope to Children Fund", giving more than 16,000 children, young people and families the opportunity to experience unforgettable and transformational trips and days out.
"FedEx is committed to making a positive difference throughout the UK and we are proud to continue our long standing relationship with Action for Children," said Trevor Hoyle, vice president, Northern Europe Operations, FedEx Express. "The charity provides invaluable help to more than 300,000 children and their families and we're happy to have played a part through the dedication of our team members. Their enthusiasm to support is second to none and we're keen to continue ensuring these young people have access to an invaluable support network."
''I and everyone at Action for Children are incredibly grateful for the loyal support of FedEx over the past five years," said Sir Tony Hawkhead, CEO, Action for Children. "During this time, FedEx has generously donated more than £500,000 to support the most vulnerable children and young people across the UK. FedEx team members have been wonderful, providing fundraising, volunteering and logistical support and we look forward to continuing our relationship together so we can continue to deliver hope to children." For more information about FedEx Cares and the FedEx commitment to volunteerism and the communities it serves, please visit fedexcares.com.