Young Carers from Derby Enjoy the Ride at Alton Towers As Action for Children and FedEx Join Forces To Deliver Hope to Children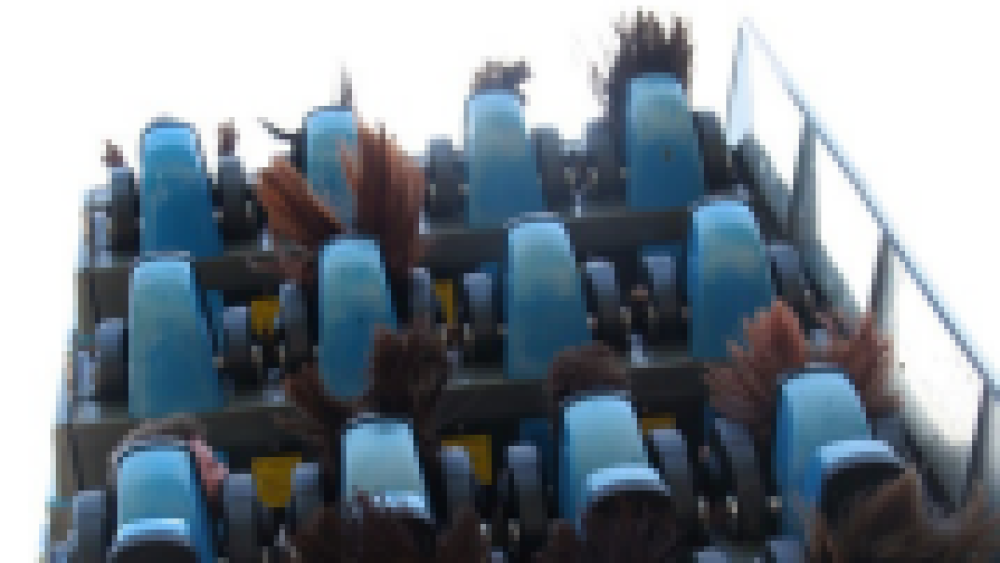 Newcastle-under-Lyme, Staffordshire, September 7, 2010 – 18 young carers from Action for Children's Derbyshire Young Carers Project enjoyed a fun day at Alton Towers Theme Park on September 1, as FedEx launched its new relationship with children's charity Action for Children.

Launching the Action for Children's and FedEx joint programme, 'Delivering Hope to Children', at Alton Towers, this fun-filled day out was a real treat for the young carers who rarely get a break from their caring duties. The day also gave FedEx staff the chance to meet and engage with just some of the youngsters who will benefit from the funds that they will raise over the coming year to help make a huge difference to the lives of some of the most vulnerable children, young people and families across the UK.
In addition to these fundraising activities, FedEx has already made a generous donation of £83,000 to Action for Children, which will go towards specific activities or short breaks for the vulnerable and neglected children supported by Action for Children.

Matthew Lewis, Neville Longbottom from the Harry Potter films and Action for Children Ambassador, joined in with the fun at Alton Towers. He said: "Today's been great fun! Having days out during the summer with your friends is something most of us take for granted. However not everyone, including young carers, get a chance to experience days out like this. That's why spending today with these young carers at Alton Towers has been amazing - everyone really seems to have enjoyed themselves; I know I have! The funds that FedEx are raising will ensure loads more fun days out for the young people Action for Children supports - it's fantastic."
Reflecting on their day at Alton Towers, Katy and Liah, young carers, commented: "We're really excited about going on the big rides. We don't usually get the chance to go to places like this. It's such a good experience."

Commenting on FedEx selecting Action for Children, Dame Clare Tickell, Chief Executive at Action for Children said: "I was absolutely thrilled to hear that FedEx had chosen to work with Action for Children. FedEx has made an incredible donation which will be used to give children and young people who are most in need, the chance to have a break from their often difficult lives in the same way as the wonderful trip to Alton Towers gave young carers a break from their daily caring duties.
"We are delighted that the staff of FedEx will be taking on a wide range of fundraising activities to raise crucial funds that will help us to make a huge difference to some of the most vulnerable and neglected children, young people and families. The support given by FedEx will help these children regain a part of their childhood and give them the opportunity to shape a positive future."

"FedEx is delighted to be working with Action for Children," said Diamond Psarianos, Vice President, Operations, FedEx Express Northern Europe. "From our very first meeting, it was clear to us that this is a charity that really does change lives."
"FedEx is committed to having a positive impact on the communities we operate in and our relationship with Action for Children will build on the incredible good will and commitment of our people, providing everyone with the opportunity to get involved and make a difference," said Michael Holt, Chief Executive, FedEx UK.