TNT Swiss Post GmbH opens new headquarters in Oftringen
New premises improve services and triple capacity. Environmentally friendly building elements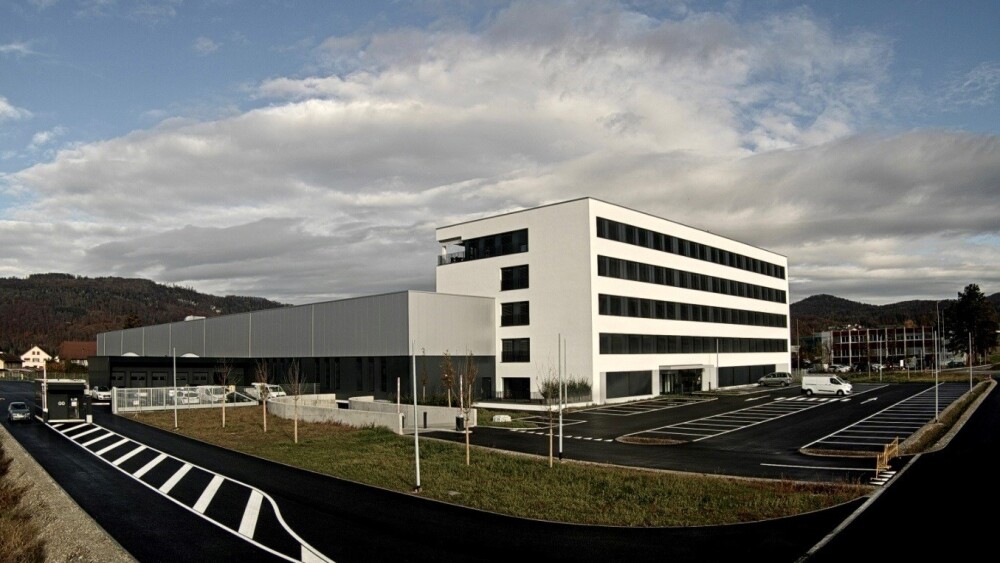 Oftringen, Switzerland, 16. November 2020 – TNT Swiss Post GmbH (TNT Swiss Post), the joint venture between TNT Express and Post CH AG, opens a new headquarters and ground operations center in Oftringen, Canton Aargau. Formerly based in Buchs AG, the new premises allow TNT Swiss Post to improve the services to our customers and to meet the growing demand in the express transportation industry. The state-of-the-art technology and facilities as well as the enhanced processes triple the sortation capacity.
"We are very pleased to be able to open our new facility in Oftringen in these demanding times as planned. We now have the scale, the intra-European connectivity and the latest technology to deliver outstanding services to our customers in the region and abroad," said Ron Willemsen, Managing Director Switzerland & Austria. "This new center also reflects our commitment to economic growth and development in Switzerland and across Europe."
Key elements of the new premises
To improve our carbon footprint, TNT Swiss Post worked closely with the construction company to
ensure environmentally friendly elements were implemented. The facility features a district heating system, roof greening for better insulation, and sound insulation made from recycled materials.
Centrally located in Switzerland, the new headquarters are close to the intersection of three main highways, giving TNT Swiss Post fast access to all our national and international routes. In the warehouse, height adjustable sorting systems and platforms, automated pallet trails, and daylight friendly spaces improve the health and safety standards for the team members.
In numbers:
| | |
| --- | --- |
| Location | Oftringen |
| Area | Over 23,500 m2 |
| Number of employees | 350 |
| Sortation capacity | 4,500 pieces/hour (previously 1,500) |
| Office space | 4,000 m2 |
| Warehouse space | 5,800 m2 (previously 4,000 m2) |
| Eco-friendly features | District heating; roof greening; acoustic insulation made from recycled materials |
Our new premises in the economic context
The current pandemic has slowed down economic activities, not only in Switzerland but globally. However, according to the Swiss e-commerce report 2020*, e-commerce in Switzerland is predicted to grow between 22% and 30% in 2020 compared to 2019. The demand for fast shipping solutions is increasing and the new premises allow for future expansions to meet our customers' demands.
Switzerland is an important market for the company. TNT Swiss Post, as part of the FedEx Express network, is offering a broad portfolio of time-definite express services including next-day-delivery to the US, delivery to over 50,000 postal code areas across Europe, and door-to-door shipping within Switzerland.
*https://www.datatrans.ch/de/know-how/news/detail/e-commerce-report-schweiz-2020-management-summary/