Successful Integration of Opek Marks Milestone in FedEx European Growth Program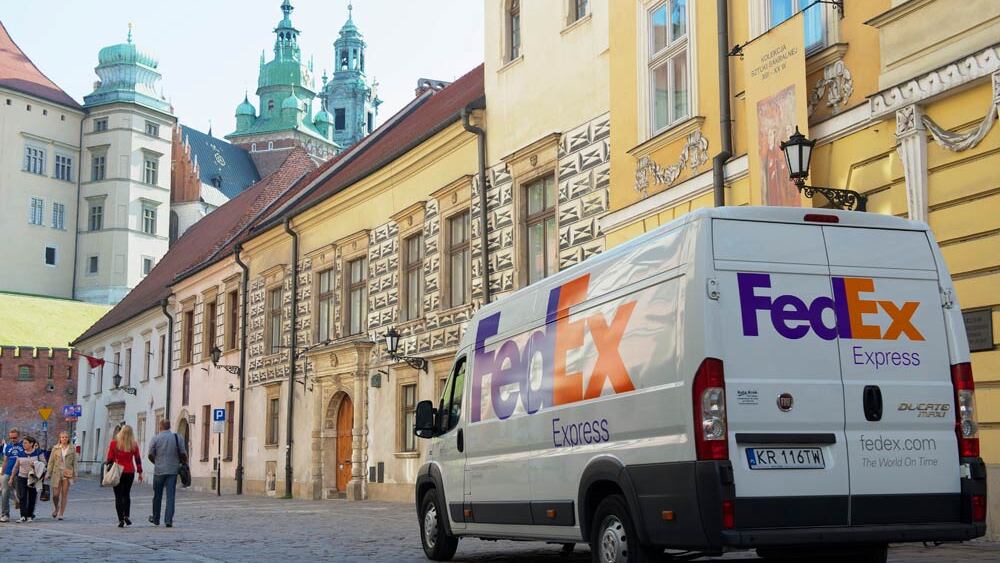 WARSAW, September 24, 2014—FedEx Express has reached another important milestone in its European growth program—which has involved business expansion and acquisitions and started in October 2011—by successfully completing the integration of Opek Sp. z o.o. into its global network. The Polish shipping company was acquired in 2012.
At a press event in Warsaw, Michael Holt, senior vice president, Operations, FedEx Express Europe, and Mariusz Mik, managing director, Operations, FedEx Express Poland, gave an overview of the recent FedEx growth in Poland and Europe while explaining why Poland was a significant market in the FedEx global network.
"With its dynamic foreign trade, Poland is an important market for FedEx. Over the last 12 months we have seen the Polish economy go from strength to strength—the number of packages sent via FedEx from Poland to the rest of Europe has increased by approximately one third compared to the previous 12 months," said Holt. "Additionally, the recovery of the North American economy is having a positive knock-on effect on Poland. The number of packages sent by FedEx from Poland to North America has also increased by roughly one third compared the previous 12 months," he added.
According to the Central Statistical Office of Poland, exports from Poland increased by 6.2 percent in the first quarter of 2014 reaching the overall of value 39.6 billion EUR. For the same period, imports rose by 2.6 percent reaching 39.2 billion EUR.
"Following the successful integration of Opek, we have made it easier than ever for our Polish customers to access our full range of domestic and international solutions, helping them benefit from dynamic foreign trade," Mik explained. "We believe that small businesses, in particular, have a greater opportunity than ever to grow their exports and reach new customers around the world. Moving goods faster and more reliably within the country as well as across borders can help them to decrease costs, improve supply chains, and enhance their growth and profitability," he said.
With 95 percent of the world's consumers living outside the United States, FedEx has recently been investing in countries where business is growing. Strategic acquisitions, new facilities and enhanced services strengthen the link between emerging economies and the global marketplace.
Europe plays a key role in the company´s growth plans. In 2014, FedEx has reached a significant milestone in Europe by opening the equivalent of nearly one new station per week over a 30-month period. More than 3,700 team members have been added across Europe.
Today, FedEx offers 26 weekly international flights to and from Warsaw, Gdansk and Katowice and operates 44 stations across the country. With more than 1,300 team members working for FedEx in Poland; 1,400 contracted drivers are delivering shipments to the customers and more than 1,000 branded vehicles are on the roads, FedEx presence in Poland is stronger than ever.
About FedEx Express
FedEx Express is the world's largest express transportation company, providing fast and reliable delivery to every U.S. address and to more than 220 countries and territories. FedEx Express uses a global air-and-ground network to speed delivery of time-sensitive shipments, by a definite time and date with a money-back guarantee.
Corporate Overview
FedEx Corp. (NYSE: FDX) provides customers and businesses worldwide with a broad portfolio of transportation, e-commerce and business services. With annual revenues of $46 billion, the company offers integrated business applications through operating companies competing collectively and managed collaboratively, under the respected FedEx brand. Consistently ranked among the world's most admired and trusted employers, FedEx inspires its more than 300,000 team members to remain "absolutely, positively" focused on safety, the highest ethical and professional standards and the needs of their customers and communities. For more information, visit news.fedex.com.
About FedEx Express in Poland
FedEx Express began serving Poland in 1989 and has been continuously expanding its offering of services since then. In 2012, FedEx acquired Opek Sp. z o.o. with an established national pick-up and delivery network and renamed it to FedEx Express Polska Sp. z o.o. in 2013. Today, FedEx provides Polish customers with a broad range of time definite express services, including an intra-European next day door-to-door express service, a 1 to 2 business-day service to the U.S., a 2 to 3 business-day service to Asia and an international economy service for less time critical shipments as well as a wide range of domestic delivery services within Poland including dedicated city services, suburban services, and time definite services.
Contact:
Katrin Haase, FedEx Express
Tel.: +49 (0) 6102 883 302
Email: khaase@fedex.com
Zuzanna Seredyn, Sigma International
Tel.: +48 (22) 22 626 96 74
E-mail: zuzanna.seredyn@sigma.com.pl