Small Business' Hot Pepper Sauce Goes Around the World with FedEx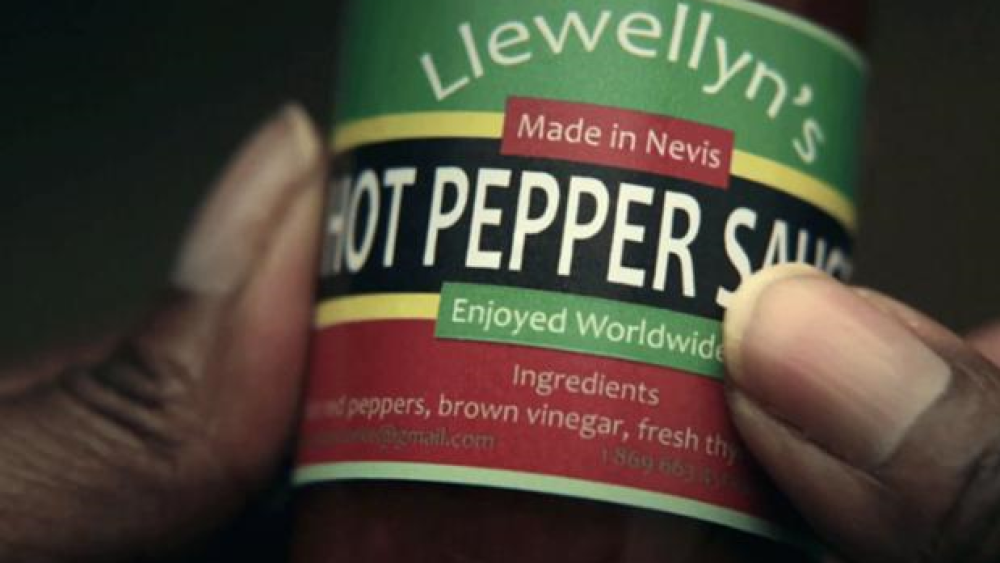 London, November 2014 - Hot sauce lovers of the world, rejoice! There's a new sauce hitting the world market from the sparkling waters of the Caribbean, and it's hot. Very hot!
FedEx Express, a subsidiary of FedEx Corp (NYSE: FDX) this week launched its latest multi-market advertising campaign, which shares the story of how a small hot pepper sauce maker from Nevis in the Caribbean, Llewellyn Clarke, can realise his dream—and the dream of so many small businesses—of going global.
"Llewellyn's story captures the passion and perseverance of so many small businesses around the world who dream of going global," said Raj Subramaniam, executive vice president, marketing and communications, FedEx Services. "Growing a business internationally is not easy, but it can offer big rewards to small businesses with the right product, market entry planning and supply chain strategies."
At the center of the campaign is a video that captures how FedEx can help Llewellyn on his quest to go global, transporting his hot pepper sauce from the small Caribbean island of Nevis across the world to a remote village in China. This journey culminates with colourful on-screen reactions of people all around the world trying Llewellyn's very hot pepper sauce for the first time. The video can be viewed at the campaign website: FedEx.com/showtheworld.
"Already small businesses are a driving force of our domestic UK economy, contributing to jobs, innovation and the vibrancy of our communities," said Raj Subramaniam. "FedEx is excited to be working with more and more UK small businesses that are taking the leap, and exploring ways of growing their businesses internationally."
Additional information on the campaign can be found at FedEx.com/showtheworld.
About Llewellyn Clarke
Llewellyn Clarke is a small business owner and manufacturer of a hot pepper sauce, popular on the Caribbean island of Nevis. Llewellyn started making his hot pepper sauce eight years ago and selling it to the Four Seasons hotel on the island, where he works as a chef. Today, Llewellyn sells over 150 bottles of his popular hot sauce each month to local restaurants and grocers. He's also been filling a steady stream of orders from international customers.
About FedEx Express
FedEx Express is the world's largest express transportation company, providing fast and reliable delivery to more than 220 countries and territories worldwide. FedEx Express uses a global air-and-ground network to speed delivery of time-sensitive shipments, by a definite time and date with a money-back guarantee.
About FedEx Corp.
FedEx Corp. (NYSE: FDX) provides customers and businesses worldwide with a broad portfolio of transportation, e-commerce and business services. With annual revenues of $46 billion, the company offers integrated business applications through operating companies competing collectively and managed collaboratively, under the respected FedEx brand. Consistently ranked among the world's most admired and trusted employers, FedEx inspires its more than 300,000 team members to remain "absolutely, positively" focused on safety, the highest ethical and professional standards and the needs of their customers and communities. For more information, visit news.fedex.com.
# # #