Singapore & Colombia Offer Strong Opportunities for UK SMEs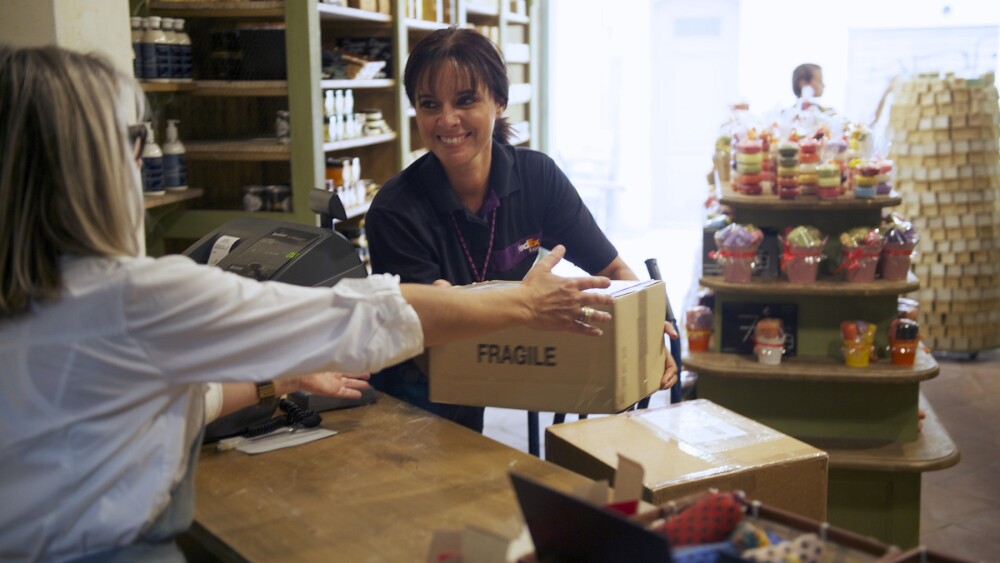 UK small and medium-sized enterprises (SMEs) could be taking advantage of a raft of export opportunities available in less familiar locations, research reveals*. The global survey conducted among SMEs from across the world found that businesses in Singapore, Hong Kong and Colombia are the most likely to import goods from other markets, representing strong growth opportunities for UK businesses.
Commissioned by FedEx Express, the world's largest express transportation company, the research also provides sector-specific insight into possible export locations. UK Fashion and textile businesses, for example, could look to Hong Kong, where 15% of SMEs in that sector import – a higher rate than any other country. Meanwhile Japanese SMEs are the most likely to import food and drink, Spanish businesses the most likely to import technological equipment and businesses in Taiwan are most likely to import industrial items.

"While it can be tempting to export to a country you are familiar with, the research shows the extent to which opportunities exist all over the world," says Martin Davidian, managing director, Sales, UK North and Ireland, FedEx Express. "UK SMEs should look to tap into these lands of opportunity in order to achieve fast and sustainable growth."

In general, the research brings good news for the UK economy with 53% of British SMEs currently exporting – a higher rate than in any other country – with India (52%), Hong Kong (50%) and Spain (47%) just behind.

However exporting isn't without its challenges and British SMEs still perceive barriers when it comes to exporting, with the most common being worries over costs (22%), losing out on currency exchanges (22%) and concerns over being paid (20%). Overall, 58% of British SMEs still feel they need more support to go global.

"Our research demonstrates just how well British SMEs are doing at the moment," says Davidian. "With the Government's target of £1 trillion exports by 2020**, UK SMEs have a vital role in driving the economy forward, but clearly we need to be doing everything we can to facilitate this, and to make international trade accessible to even the smallest and newest of businesses."

Globally, export confidence is high with 55% of SMEs believing they will be generating international revenue in five years' time, a 17% increase from the current level. Encouragingly, SMEs already exporting are 1.7 times more likely to experience growth of 11% or more compared to SMEs that do not export.

"With global businesses setting their sights on international success, UK SMEs can't afford to rest on their laurels," Davidian concludes. "The opportunities are out there, and it's up to organisations such as FedEx to do their bit in making these readily attainable."

ENDS

*"Global Opportunities: Examining Import and Export Trends Among Small Businesses", a commissioned research study conducted by Harris Interactive on behalf of FedEx, September 2015.
About the research Study
Between April 2015 and September 2015, Harris Interactive interviewed senior executives in 14 markets spanning four global regions. Interviews were split equally by country with a representative mix of company sizes: micro (1-9 full-time employees), small (10-49 full-time employees) and medium (50-249 full-time employees). The sample size was approximately 500 respondents per market, except in the UK where it was 1,017.
About FedEx Express
FedEx Express is the world's largest express transportation company, providing fast and reliable delivery to more than 220 countries and territories. FedEx Express uses a global air-and-ground network to speed delivery of time-sensitive shipments, by a definite time and date with a money-back guarantee[1].
About FedEx Corp.
FedEx Corp. (NYSE: FDX) provides customers and businesses worldwide with a broad portfolio of transportation, e-commerce and business services. With annual revenues of $49 billion, the company offers integrated business applications through operating companies competing collectively and managed collaboratively, under the respected FedEx brand. Consistently ranked among the world's most admired and trusted employers, FedEx inspires its 340,000 team members to remain "absolutely, positively" focused on safety, the highest ethical and professional standards and the needs of their customers and communities. For more information, visit news.fedex.com.
[1] Subject to relevant terms and conditions.