Safe Kids Foundation and FedEx Introduce Pedestrian Safety Program in Mumbai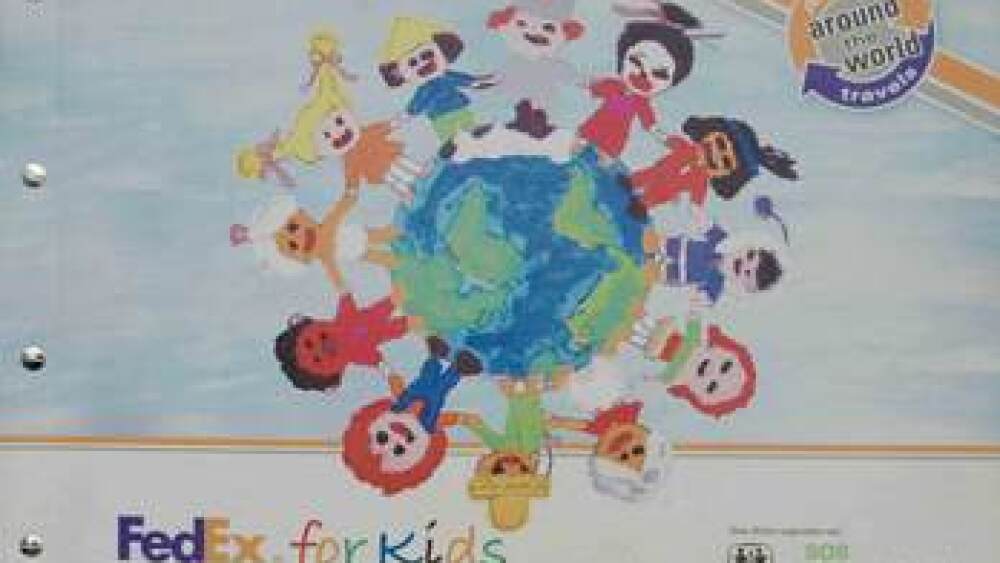 Mumbai, 3 October 2007 —Safe Kids Foundation, India 's first childhood injury prevention organization, and FedEx Express, the world's largest express transportation company, today launched the Safe Kids Walk This Way program with school children in Mumbai. This program aims to educate child pedestrians and save lives, and will be introduced in additional schools over the next year.

The Walk This Way program was organized today to mark International Walk to School Day at the Holy Name High School in Mumbai, where more than 120 secondary school children participated in various activities and demonstrations on road safety. Safe Kids Foundation and FedEx volunteers helped the children learn about the various aspects of road safety and also participated in taking the safety pledge along with the children.

"Children in India are particularly vulnerable to injuries in traffic because almost all children walk as their primary means of transportation," said Mahendra Mehta, the Founder and Trustee of Safe Kids Foundation. "As the number of vehicles on the roads continues to increase, an increase in traffic-related fatalities is expected. But programs like Safe Kids Walk This Way can help protect our children, prevent injuries and save lives."

The Ministry of Home Affairs reported 6,724 children were killed by road traffic injuries in 2005. However, a report from the World Health Organization estimated that more than 60,000 children ages 14 and under die from road traffic injuries in India each year, and another 2.8 million children are injured. The vast difference between the number of reported deaths and the projected number clearly demonstrates the need for better documentation and tracking of injuries in India . Government agencies, hospitals and NGOs must all work together to develop a complete reporting of unintentional injuries to children.

Through funding from FedEx, Safe Kids Foundation commissioned research on the dangers facing child pedestrians in Mumbai and designed a specialized curriculum for students in three age groups. After a full evaluation of the pilot program at the end of 2007, the program is planned to expand in 2008 to include instruction modules in regional languages, outreach to additional schools and extending the program to children who do not attend school.

"As a vital part of this community, FedEx wants to make sure that children understand the importance of safety on the roads and footpaths," said Jacques Creeten, Vice President India , FedEx Express. "Our effort with Safe Kids demonstrates our commitment to make a positive impact on the communities we serve. We have FedEx volunteers working to educate families, raise awareness and, in the end, save children from being injured or killed."

About Safe Kids Walk This Way:

The Walk This Way program was created by Safe Kids Worldwide and FedEx in the United States in 1999. The program has worked with more than a million students and thousands of schools in Brazil , Canada , China , Korea , Philippines and the United States . Walk This Way is a multifaceted program that includes education, safety task forces that make environmental improvements to areas where children walk, research and law enforcement all working to promote child pedestrian safety. It is the first program to be implemented by the Safe Kids Foundation as they begin their injury prevention activities for children in India .

FedEx, the exclusive corporate sponsor of the Safe Kids Walk This Way program, provides safety expertise and assists in the collection of research data to document the problems faced by child pedestrians. With FedEx financial assistance, Safe Kids Worldwide also helps fund pedestrian safety task forces in high-risk areas. FedEx volunteers conduct classroom education, escort children to and from school on International Walk to School Day and serve on school-based pedestrian safety committees. Every October, more than 1,000 FedEx volunteers in over 150 cities around the world work with Safe Kids to keep children safe. For more information about Walk This Way, visit www.usa.safekids.org/wtw.

About Safe Kids Foundation & Safe Kids Worldwide:

Safe Kids Worldwide is a global network of organizations whose mission is to prevent accidental childhood injury, a leading killer of children 14 and under. More than 450 coalitions in 17 countries bring together health and safety experts, educators, corporations, foundations, governments and volunteers to educate and protect families. Safe Kids Worldwide joined with the Ratna Nidhi Charitable Trust to create Safe Kids Foundation in India . The foundation is dedicated to the prevention of unintentional injuries such as road traffic injuries, falls, burns, drowning and poisoning.

About FedEx Express:

FedEx Express is the world's largest express transportation company, providing fast and reliable delivery to more than 220 countries and territories. FedEx Express uses a global air-and-ground network to speed delivery of time-sensitive shipments, usually in one to two business days with the delivery time guaranteed.