Interview with Beth Galetti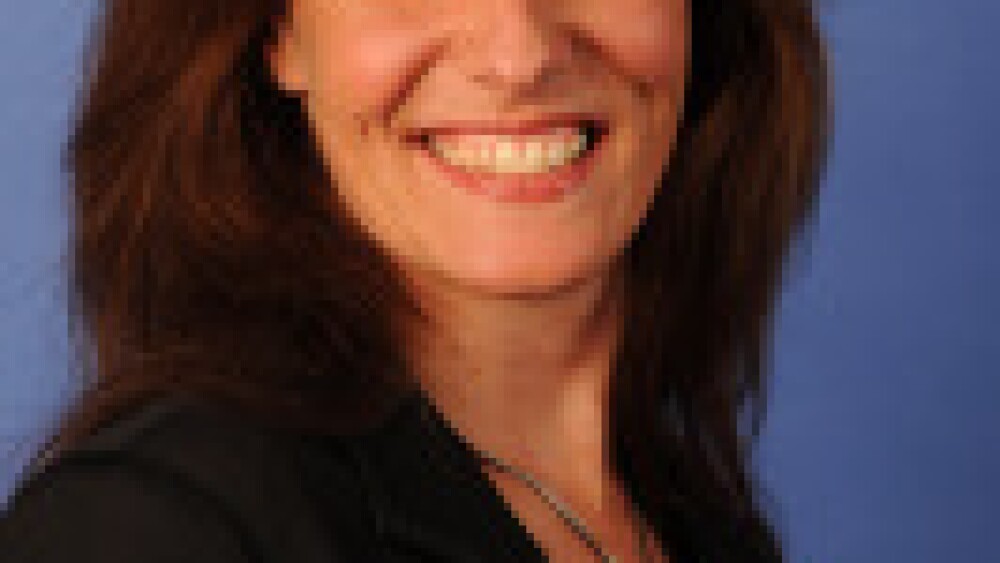 "With EarthSmart, we aim to elevate industry standards"
Beth Galetti, Vice President, Planning & Engineering, Europe, Middle East, Indian Subcontinent and Africa (EMEA) on FedEx sustainability initiatives in the region, EarthSmart and on her personal objectives with the program.
Beth, what is the idea of EarthSmart?
EarthSmart is the next generation of environmental sustainability at FedEx. The program integrates environmental sustainability throughout the company and leverages FedEx wealth of expertise to achieve concrete environmental goals. With EarthSmart, we have elevated and expanded the breadth of our commitment by providing vested stakeholders—be it employees, community partners or customers—with shared avenues to implement environmentally sustainable solutions and initiatives. We're tapping into on our well-known strengths—innovation, technology, global reach, a collaborative spirit and exceptionable team work—to reinforce our commitment to sustainability and better the planet.
What are some of the EarthSmart program's initiatives?
EarthSmart initiatives cover the entire scope of our company's impact: from services and assets, like trucks and facilities, to workplace culture and community outreach. We want to create a sea of change that extends beyond the company impacting the industry, our customers and the community. To date, our EarthSmart accomplishments include FedEx Electronic Trade Documents, the introduction of Boeing 777F to our air fleet, the use of zero-emission electric vehicles in London and Paris, hybrid vehicles, LEED certified facilities, among others.
Other companies have also introduced sustainability programs some time ago. What makes EarthSmart different?

Our rigorous, transparent designation process cultivates dynamic and robust sustainability practices, programs and services within the company. As EarthSmart designation doesn't come easily, this clearly is not a Marketing stint. Developed in collaboration with Etsy Environmental Partners, a leading sustainability consultancy, EarthSmart designation can only be awarded once a strict set of quantifiable criteria have been met. For instance, to achieve EarthSmart Solutions designation, the product or service must demonstrate tangible benefits that exceed industry standards. Our strict adherence to high quality criteria has empowered us to deliver industry setting change.
In your opinion, what is FedEx sustainability role in the transportation sector?
FedEx is looked upon as a trusted leader and reliable partner for change. We can proudly look back at our decade-long track accomplishments and be certain we've created a more sustainable future for our industry. In 2000, FedEx collaborated with the Environmental Defense Fund. Together, we helped pioneer the development of commercial hybrid-electric vehicles for our use, as well as for use by other players in the commercial vehicle sector. More than 100 fleets, including those of a competitor, have since purchased hybrid commercial vehicles. We are enthusiastic about what the future of EarthSmart can bring. And we are delighted to see that other EarthSmart initiatives, such as our strategic investments in Boeing 777F aircraft, have already motivated others in the industry to follow suit.
Surely, public policy must be an arena you carefully avoid?

On the contrary, we have the know-how that government regulators can benefit from and we eagerly share our input to make a difference on the environment that will also positively impact the economy and our customers. As a founding member of CAREX (Cargo Rail Express), FedEx Express in Europe has successfully advocated for the development of a high speed freight rail network in Europe to use existing rail links in delivering express cargo to Europe's major trading points, an environmentally friendly alternative to air and ground fleet. In the US, FedEx executive leadership has championed sustainability causes such as the electrification of fleet and alternative energy use.
Integrating cutting edge environmental practices and being a voice for sound public policy remain a top priority for FedEx. We will continue leverage our leadership in the industry, technology and innovation to maximize eco-sustainability in our sector.
What is your personal objective in connection with the EarthSmart launch in EMEA?
Over the next couple of months, I'd like FedEx employees across EMEA to be proud to be part of an EarthSmart initiative – be it the facility they work in, the alternative van they drive or a community project. And I'd like all stakeholders to say: "Yes, the environment really benefits from EarthSmart."
About Beth Galetti

Beth Galetti is Vice President Planning and Engineering for FedEx Express in Europe, Middle East, Indian Subcontinent and Africa. In this role, Beth ensures an efficient operating structure and performance for EMEA, including network planning and development of the air and ground linehaul systems. Beth joined FedEx in 1997.