FedEx Team Members Sleep Out in Aid of Homeless Young People
Logistical Support Provided as Team Members Join the UK's Largest Sleep Out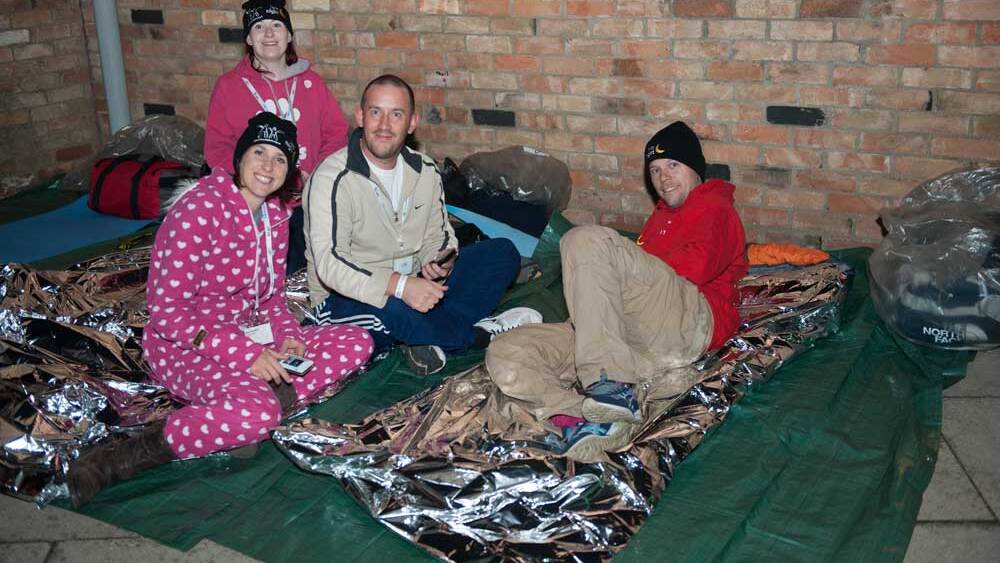 LONDON, 14 October 2015 – With 80,000 under 25s facing homelessness each year in the UK[1] , FedEx Express, the world's largest express transportation company, is supporting UK children's charity, Action for Children to help combat this. As part of the FedEx Cares programme, team members delivered supplies and slept out to support the charity whose aim is to ensure vulnerable young people across the UK have a safe place to live.
The activity is part of Byte Night, the UK's largest sponsored sleep out for the fourth year running. Transporting 500 boxes of supplies to volunteers and travelling a total of 1378 miles, the FedEx fleet delivered these necessities to eight different Action for Children locations across the country. In addition, eight FedEx team members joined approximately 1300 sleepers, raising a total of over £5,000. Action for Children provides specialist services across the UK and supports young people who are homeless or at risk of becoming homeless.
"It was an eye-opening experience. This year, I joined our team in sleeping outside to raise money for this worthwhile charity," said David Poole, managing director of sales, UK South, FedEx Express and FedEx UK. "After working with Action for Children for more than five years now, I understand even more the aid that is required. I'm proud we can use our resources to help make a difference to the lives of these families, and will continue to support them moving forward".
"FedEx's generous logistical support helps us to deliver Byte Night at eight locations across the UK meaning we are able to help more young people who need us the most," said Laurena Di Bello, fundraising manager at Action for Children. "We were also delighted to welcome FedEx sleepers to several of our sites this year, where they slept out to raise money and awareness for youth homelessness as part of the UK's largest charity sleepout."
For more information on the FedEx Cares programme and the FedEx commitment to volunteerism and the communities it serves, please visit fedexcares.com.