FedEx Supports Children's "100,000 Trees for the Rhein-Sieg District" Project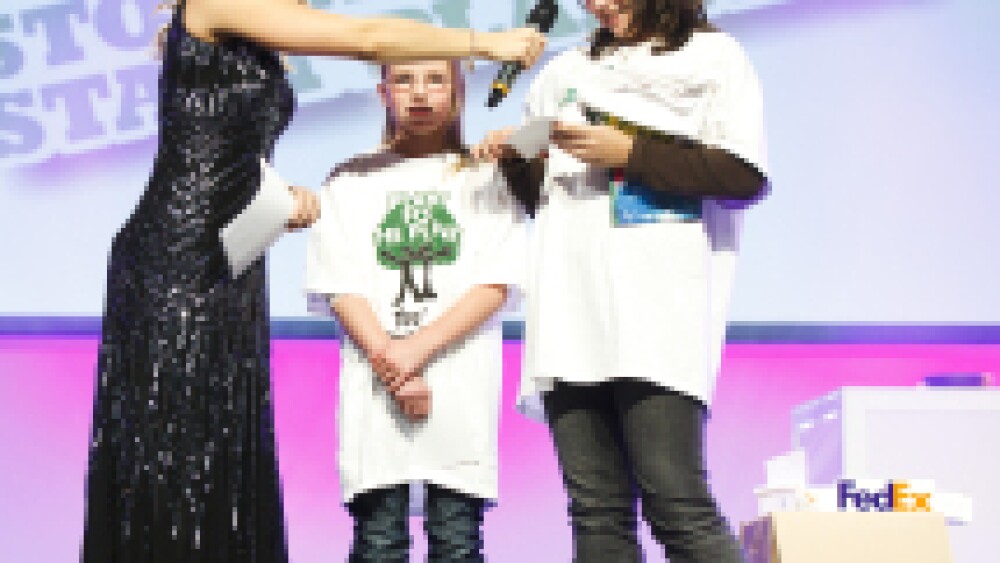 COLOGNE, March 1, 2011—FedEx Express, a subsidiary of FedEx Corp. (NYSE: FDX) and the world's largest express transportation company, is supporting the project "100,000 Trees for the Rhein-Sieg District", part of the student initiative Plant-for-the-Planet. The goal is to plant 100,000 trees over the next three years while raising environmental awareness among students in the Rhein-Sieg district.
The program and the accompanying projects will be implemented mainly by the young people involved in the organization with help from local parks authorities as well as foresters. FedEx has donated $40,000 to Plant-for-the-Planet and is further supporting the initiative through event planning.

"It is really impressive to see how youths around the world have responded to the Plant-for-the-Planet initiative and are committed to raising awareness of environmental issues," said Bernhard Schloemer, managing director, Operations, Central and Eastern Europe at FedEx Express. "FedEx is proud to be a part of this unique initiative and help plant more than 100,000 trees."
By 2013, students from the Rhein-Sieg district will have been involved in many tree-planting activities and collected additional donations to purchase trees in an effort to achieve their goal.
Furthermore, Plant-for-the-Planet is organizing academies where children will learn about the role trees play in reducing the amount of carbon dioxide in the air. The first of these academies will be taking place on March 12, 2011 in the Naturschule Aggerboden in Lohmar. Teachers and speakers hosting the discussions will include graduates of previous academies. Germany currently has approximately 2,000 "ambassadors" who regularly organize tree planting activities and encourage others to get involved.
Plant-for-the-Planet was founded in 2007 by Felix Finkbeiner, who was nine years old at the time, near Munich. The objective of this student initiative is to plant one million trees in every country of the world. Today, there are 91 countries with active Plant-for-the-Planet ambassadors. Germany reached its millionth planted tree just three years after the initiative was launched.
"With this project, we are representing future generations and it is great to have FedEx on board," states Antonia, age 11, an ambassador with Plant-for-the-Planet. "It's really awesome that we are planting trees all over the world. Every tree counts and we are one big global family."
FedEx Express supports numerous environmental and social projects around the world. In Germany, FedEx Express has maintained a strong relationship with the children's charity SOS-Kinderdorf e.V. since 2005. In total, the company has donated around $440,000 to the project. Since 2009, FedEx Express has also been a supporter of a project by the environmental protection agency NABU (Naturschutzbund Deutschland e.V.), which is studying the effects of climate change on the migratory behavior, wintering, and brooding habits of white storks.