FedEx Supports Charity Art Exhibition Featuring Paintings of Robbie Williams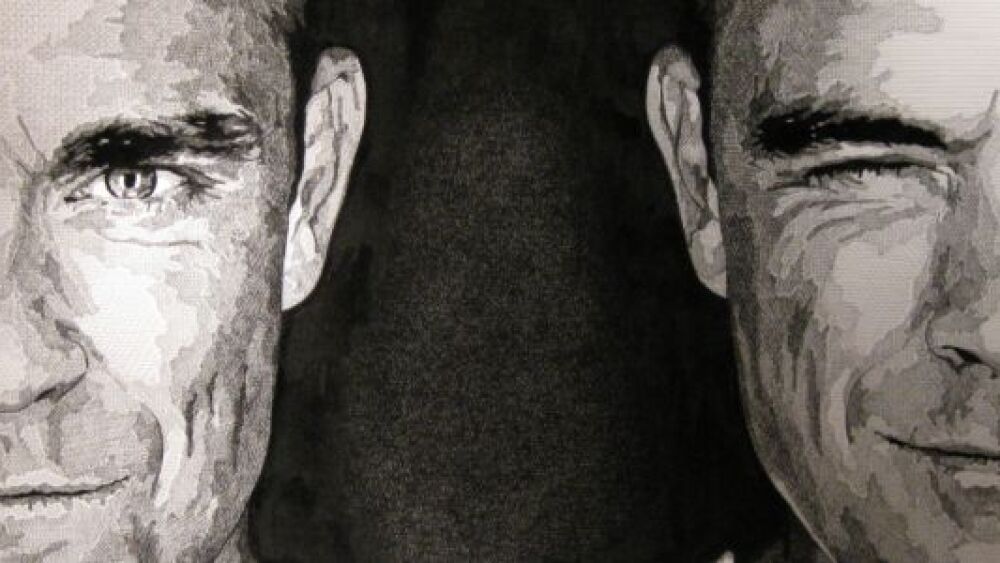 LONDON, January 14, 2014 – Robbie Williams, the best selling British solo artist in UK history, is the theme of a charity art exhibition for which FedEx will transport 70 valuable paintings from Milan, Italy to the UK and back free of charge. The works of art, which all depict Robbie Williams, will be put on show in his hometown of Stoke – on – Trent, at the Burslem School of Art.
The Donna Louise Children's Hospice Trust in Stoke, of which Williams is a patron, is set to benefit from voluntary donations paid by the exhibition visitors. The charity needs to raise £2.5 million next year and it is hoped the exhibition will help the hospice reach their target. The exhibition is part of Stoke – on – Trent's weekend of celebrations to mark Robbie's 40th birthday this year.
"FedEx supports charitable organisations around the world and we are proud to be able to help The Donna Louise Children's Hospice Trust,'' said Trevor Hoyle, VP Operations UK & Ireland, FedEx Express. "It's a privilege to provide our services for the benefit of such a charity; and one that is based so close to one of our hubs."
Melanie Williams, head of High Value Partnerships for the Hospice said, "We are thrilled to be involved in this exciting event celebrating our patron Robbie Williams' 40th Birthday. RWFanFest is a weekend of events and activities taking place in Robbie's hometown of Stoke-on-Trent and will be raising vital funds to support the Hospice in caring for children with shortened life expectancy and their families. We are delighted to be working with FedEx on a unique exhibition of original artworks created by a fan of the singer as a tribute to his life and music, and look forward to welcoming visitors to this unique event."
The art exhibition is one of a number of events and activities taking place over the RWFanFest weekend and more information can be found on the charity website www.donnalouisetrust.org
FedEx will deliver the artwork to Burslem School of Art on 24 January before returning the artwork back to Milan at the end of February.
About FedEx Express
FedEx Express is the world's largest express transportation company, providing fast and reliable delivery to more than 220 countries and territories worldwide. FedEx Express uses a global air-and-ground network to speed delivery of time-sensitive shipments, by a definite time and date with a money-back guarantee.
About FedEx Corp
FedEx Corp. (NYSE: FDX) provides customers and businesses worldwide with a broad portfolio of transportation, e-commerce and business services. With annual revenues of $45 billion, the company offers integrated business applications through operating companies competing collectively and managed collaboratively, under the respected FedEx brand. Consistently ranked among the world's most admired and trusted employers, FedEx inspires its more than 300,000 team members to remain "absolutely, positively" focused on safety, the highest ethical and professional standards and the needs of their customers and communities. For more information, visit news.fedex.com.
About The Donna Louise Children's Hospice Trust
Due to the sensitive nature of The Donna Louise Children's Hospice's care services it refrains from using the words 'terminal' 'terminally ill' 'death' or 'dying' in its press releases preferring to use the words 'life-limited or life-threatened' instead. The Donna Louise Children's Hospice requests that you kindly respect this in your press coverage. Thank you.
The Donna Louise Children's Hospice Trust provides a range of specialist care and support services for children with a shortened life expectancy and their families. We support children and their families with the challenges that having a life-threatening condition can often bring. Services may be provided in the family home or the hospice or a combination of both depending on the family's and child's preference.
We provide care for children between the ages of 0 -19 years from Staffordshire and South Cheshire. Currently the Trust cares for more than 200 children from South Cheshire and Staffordshire. Care and support is free of charge to children and families, and the charity needs to raise £2.5 million a year to run its services.
# # #