FedEx Small Business Grant Contest Lands in the United Kingdom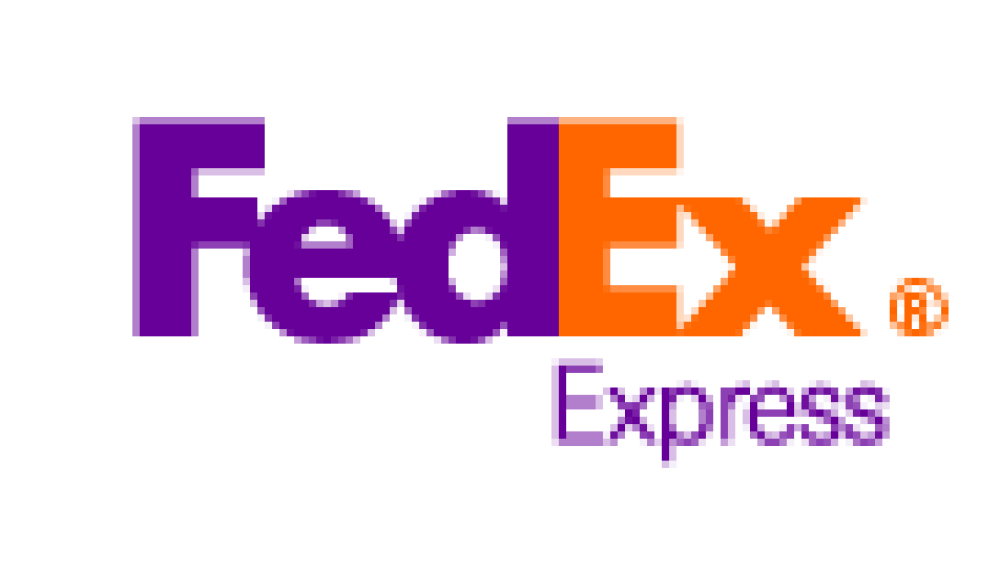 LONDON, 07 March, 2016 — FedEx Express, a subsidiary of FedEx Corp (NYSE: FDX) and the world's largest express transportation company, is helping small businesses go global by launching the FedEx Small Business Grant Contest in the United Kingdom. Giving small businesses the chance to win up to £20,000, FedEx is looking to help these companies expand and achieve their international ambitions.
In November 2015, the UK trade deficit narrowed to £3.2billion, with small to medium sized businesses (SMEs) making a positive contribution towards this.[1] Small businesses are exporting more than they are importing with more than half (53%) of British SMEs export.[2]
While small businesses are experiencing success internationally and are having a decisive impact on the British economy, reports suggest the UK may be unable to reach the government's exporting target of £1trillion by 2020.[3] Providing SMEs with financial support and advice is therefore of paramount importance, so they can fulfil their own development and success while continuing to drive the economy forward.
The FedEx Small Business Grant UK is therefore providing a platform helping these companies to invest in their future.
"Small businesses are facing a number of challenges every day, whether sourcing finance, evolving market conditions or meeting the government's targets. At FedEx, we want to help these businesses flourish while encouraging entrepreneurial spirit. We believe even ideas that start small can have huge potential, and the small businesses that we serve every day are a powerful illustration of that," said Raj Subramaniam, executive vice president, Global Marketing and Communications, FedEx Services. "The competition, which provides tangible financial grants, demonstrates our commitment to helping small businesses unleash their potential and realise their dreams."
First rolled out in the U.S. in 2012 and extended to Hong Kong, Singapore and Brazil in 2015, the contest is now being held in three European markets for the first time, namely Germany, France, and the United Kingdom. The competition in the UK is open to for-profit small businesses with fewer than 100 employees that have been operating for two years or more.
Between 7 March 2016 and 3 April 2016, participants may register online, where they will be asked to elaborate on their business dreams and plans to go global. In April, the small businesses selected as finalists will be invited to provide further details of their business plans. Competition winners will be announced on 25 April. For Official Rules, please visit uk.grant.fedex.com/home/rules. Two tiers of grants will be awarded in the UK: a Grand Prize of £20,000; and a First Runner-Up Prize of £5,000.
For terms and conditions and to register, participants simply need to visit uk.grant.fedex.com, where full details of the entry process and judging criteria are available.
About FedEx Express
FedEx Express is the world's largest express transportation company, providing fast and reliable delivery to more than 220 countries and territories. FedEx Express uses a global air-and-ground network to speed delivery of time-sensitive shipments, by a definite time and date with a money-back guarantee[4].
About FedEx Corp.
FedEx Corp. (NYSE: FDX) provides customers and businesses worldwide with a broad portfolio of transportation, e-commerce and business services. With annual revenues of $49 billion, the company offers integrated business applications through operating companies competing collectively and managed collaboratively, under the respected FedEx brand. Consistently ranked among the world's most admired and trusted employers, FedEx inspires its 340,000 team members to remain "absolutely, positively" focused on safety, the highest ethical and professional standards and the needs of their customers and communities. For more information, visit newsroom.fedex.com/newsroom.
[1] The Guardian, 8 January 2016
[2] FedEx Great British Export Report, 2 July 2015
[3] The Daily Telegraph, 18 January 2016
[4] Terms and conditions apply.