FedEx Renews Support for Papa Charlie Association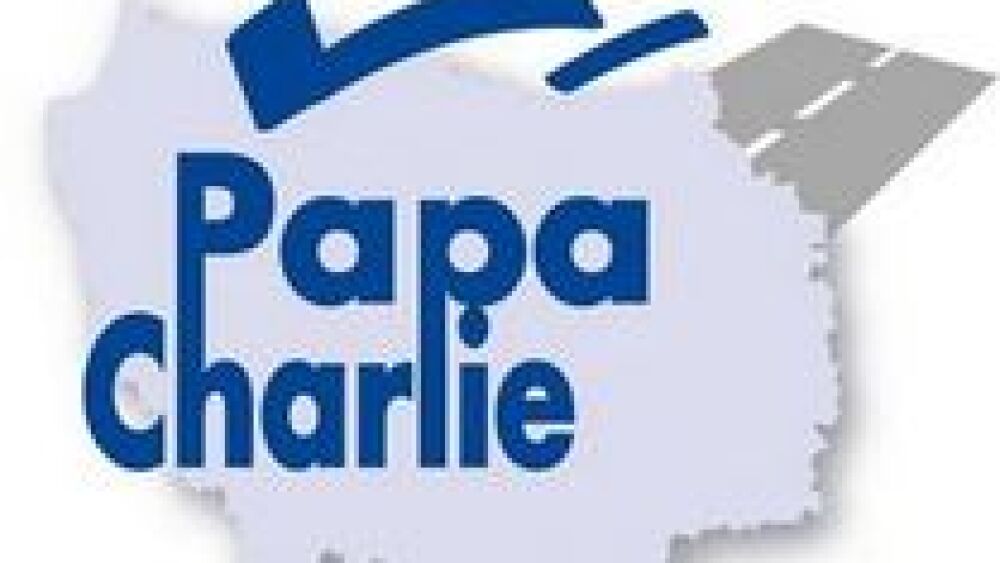 PARIS, April 14th, 2009 – FedEx Express, a subsidiary of FedEx Corp. (NYSE: FDX) and the world's largest express transportation company, has reasserted its support for the Papa Charlie Association, donating US $50,000 dollars to assist the organisation as it continues its mission of helping the unemployed back to work through making rental vehicles available.

FedEx has a strong affinity for Papa Charlie's activities and has, for the last six years, included this commitment within its Corporate Social Responsibility initiatives. The relationship with FedEx was initiated in 2003 and allows the Papa Charlie association to extend and renew its fleet of cars on a regular basis. Thanks to this new donation, Papa Charlie will be able to extend its mission to a greater number of job-seekers and develop its activity in the region.

Papa Charlie association was set up in 1997 as an initiative from Aéroports de Paris. It aims at facilitating the occupational integration of job-seekers, especially young people, living in the Ile-de-France region and, more recently, in Picardy who lack public or private transport, by providing them with a vehicle in return for a modest contribution of 120 Euros/month.

As a major local employer with more than 1,900 team members on the Roissy-Charles de Gaulle platform, this is a new commitment by FedEx to the neighboring community. This act also testifies to FedEx determination to build good relations with the local social, economic and political players of the Roissy region on a permanent basis.
"We are delighted to support Papa Charlie association in its project and see it develop year by year. Its approach is valuable for the Ile-de-France region and its inhabitants. Our concern is to foster local employment and contribute to the occupational integration of the local inhabitants around our Roissy-CDG sorting center," explains Alain Chaillé, vice president, Operations, FedEx Express Southern Europe.
Requests to rent cars from people starting or applying for a professional activity on the Roissy-CDG platform are constantly increasing. Papa Charlie provided 150 vehicles in 2008 — a 70% increase in the fleet since it was first created.

"FedEx support is extremely important for us. It fully contributes to improving our services and infrastructures and takes part in our development. Our approach proves to be useful for those recruited by an employer not served by local public transport or where shift work hours are not catered for, or those job-hunting. For all these people, a vehicle is essential," adds Patrick Dugard of Aéroports de Paris, Delegate General of Papa Charlie association.
About FedEx Express
FedEx Express is the world's largest express transportation company, providing fast and reliable delivery to more than 220 countries and territories. FedEx Express uses a global air-and-ground network to speed delivery of time-sensitive shipments, by a definite time and date with a money-back guarantee.

About FedEx Corp.
FedEx Corp. (NYSE: FDX) provides customers and businesses worldwide with a broad portfolio of transportation, e-commerce and business services. With annual revenues of $38 billion, the company offers integrated business applications through operating companies competing collectively and managed collaboratively, under the respected FedEx brand. Consistently ranked among the world's most admired and trusted employers, FedEx inspires its more than 290,000 team members to remain "absolutely, positively" focused on safety, the highest ethical and professional standards and the needs of their customers and communities. For more information, visit news.fedex.com.
About Papa Charlie
The association Papa Charlie was begun in May 1997 with joint funding from Aéroports de Paris (ADP), the District Councils (Conseils Généraux) of Val d'Oise, Seine-et-Marne, Seine-Saint-Denis, Essonne and Val-de-Marne, the Regional Labor, Employment and Vocational Training office (Direction Régionale du Travail de l'Emploi et de la Formation professionnelle or DRTEFP) of Ile de France and the District Labor, Employment and Vocational Training office (DDTEFP) of Seine-Saint-Denis and the Oise, the Social Fund for Temporary Workers (Fonds d'Actions Sociales du Travail Temporaire or FASTT) and the Jobs Centre. The association has 6 employees and two agencies based on the Paris Roissy and Orly airport platforms. The association is chaired by the Vice-President of the District Council of the Val d'Oise, Hussein Mokhtari, while General Delegation is assumed by Aéroports de Paris represented by Patrick-G. Dugard. Since it was begun, nearly 3,000 people have returned to work thanks to Papa Charlie's intervention.