FedEx Pledges to Continue Transforming Lives of Staff Through Learning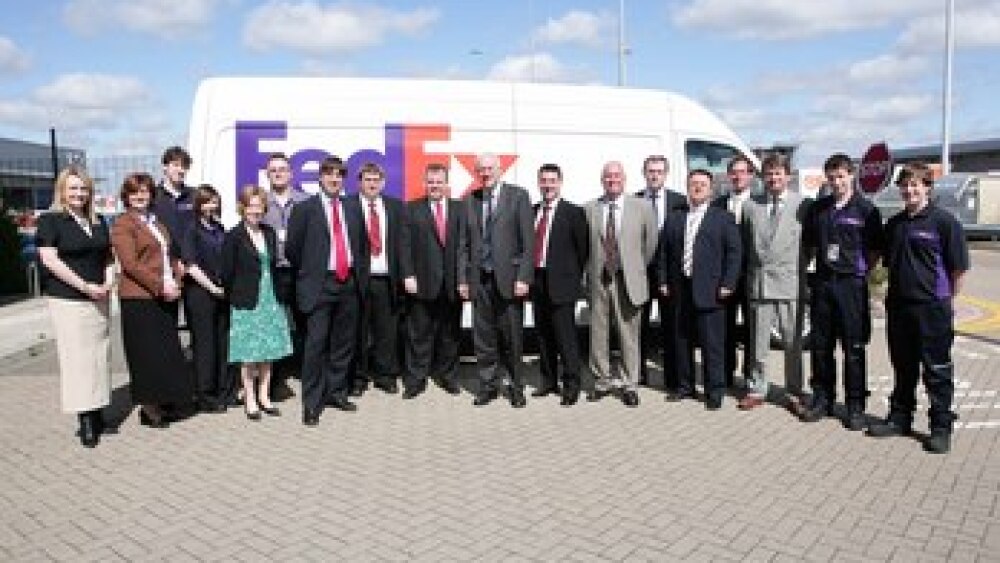 STANSTED, U.K., July 22, 2008—FedEx Express (FedEx), a subsidiary of FedEx Corp. (NYSE: FDX) and the world's largest express transportation company, today signed the Skills Pledge, a government initiative to support and encourage companies to raise their employees' skills.

At a ceremony attended by Bill Rammell, Minister of State (Lifelong Learning, Further and Higher Education) at its Stansted Hub, FedEx Express pledged to encourage and support employees to gain more skills and qualifications through investing in valuable training opportunities to meet the needs of the business and support their future development.

"A foundation of the FedEx culture is that our people are our greatest asset—if we take care of our people, then they in turn will deliver excellent service to our customers," said Adam Psarianos, vice president of Operations for FedEx in Northern Europe, who signed the Skills Pledge on behalf of FedEx. "Providing great training is central to helping our people fulfill both their professional and personal aspirations, and we are extremely pleased to demonstrate our commitment to this by signing the Skills Pledge."

All employees have the FedEx equivalent of a 'passport' which accompanies them in each position within the company, recording their training to ensure that employees can achieve their career and personal aspirations while working for the organisation.

"It's great news that such a world-renowned company as FedEx has signed the Skills Pledge. This sends out a clear message that they are committed to training and skill development for their staff, and that they consider this to be an integral part of their business which will help to create a truly competitive, highly skilled workforce," said Janice Logie, area director for the Learning and Skills Council Essex. "We hope other organisations in Essex, large or small, are inspired to join up too and make a public commitment to encouraging skill development in the workplace."

This commitment to ongoing training for FedEx Express employees is demonstrated by:


Introducing and developing NVQ programmes – qualifications which are open to everyone and cover customer service, administration and, more recently, distribution, storage and warehousing

Developing flexible learning through the 'Virtual Academy' which brings the classroom to a desk or laptop for all employees – providing a wide array of e-learning opportunities

Encouraging continual learning and development through the FedEx Tuition Assistance fund that assists employees seeking additional education or training to increase their competence in current positions or prepare them for future advancement. Up to US$3,000 is available per employee per year

Working with other companies in the Express industry to develop a government-recognized qualification - the BTEC National Diploma in Imports and Exports which would enable employees to gain formal qualifications in the sector
As a result, FedEx Express has been recognised for its achievements in fostering an excellent work culture, including consistent high performance in the Great Place to Work Survey, in both the UK and across Europe.