FedEx Plans Trade Mission to Turkey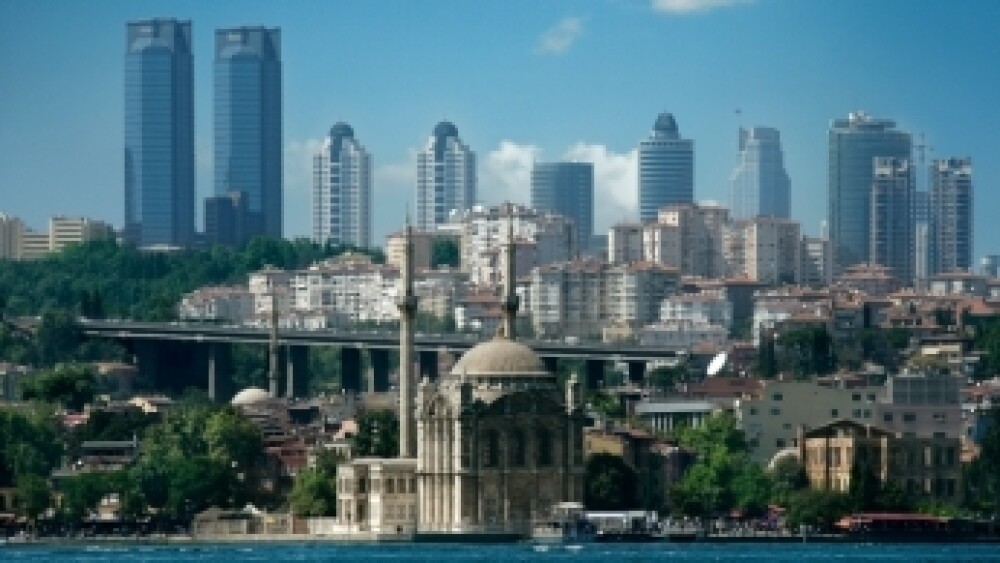 FedEx Corp. (NYSE: FDX) is collaborating with the Commerce Department's U.S. Commercial Service on a trade mission to Turkey in November 2009 for U.S.-based businesses interested in expanding into the Turkish marketplace. FedEx has received official designation of this mission as a Commercial Service Certified Trade Mission.
With visits scheduled to Istanbul, Ankara and Izmir, the trade mission will enable U.S. businesses to better understand trade opportunities across key economic hubs in the country. In addition, it will help Turkish companies looking to pursue new buying opportunities with American businesses. Last year, two-way trade between the U.S. and Turkey totaled nearly $15 billion.
"The U.S. already is one of Turkey's key trading partners," said Rajesh Subramaniam, senior vice president, International Marketing, FedEx Services. "By holding this trade mission, FedEx, with the support of the U.S. Commercial Service, will provide U.S. and Turkish businesses with valuable networking opportunities needed to grow their businesses and maintain a competitive edge in the global marketplace."
The companies participating in the trade mission represent small and medium-sized businesses, and sectors that include management training, restaurant franchising, specialized garments, information technologies, business services and consulting.
"Turkey is a growing market with enormous potential for increased sales of innovative U.S. products and services, contributing to jobs and economic growth in both countries," said Rochelle J. Lipsitz, acting assistant secretary and director general of the U.S. Commercial Service. "This International Trade Administration certified trade mission is an important step toward helping small and medium-sized U.S. companies expand their international sales while strengthening U.S.-Turkish commercial cooperation in a range of industry sectors."
With help from the U.S. Commercial Service at the U.S. Embassy in Turkey, trade mission participants will:


Meet pre-screened business contacts face-to-face, including potential agents, distributors, buyers and joint venture partners;

Connect with industry decision-makers and government officials at networking receptions;

Engage with U.S. and Turkish business leaders already successfully operating in Turkey;

Visit commercial centers to see first-hand how business is conducted; and

Assess the business climate, trade policies and market opportunities to determine if Turkey is right for their businesses.
"FedEx is well-positioned to lead this trade mission because we facilitate global trade in more than 220 countries and territories worldwide," said Hamdi Osman, FedEx Express senior vice president for the Middle East, Indian Subcontinent and Africa. "We are represented in Turkey through our Global Service Participant, MNG Kargo. In operation there since the early 1990's, FedEx has service to and from all points in Turkey, connecting this major economy to Asia, Africa, Europe and the Americas in 24-72 hours."
The U.S. is one of Turkey's main trading partners and trade between the two countries has grown steadily over the past few decades. Turkey's location is an advantage in reaching consumers in Europe, Russia, Central Asia, the Middle East and Africa. It is well connected to the international community through membership in the Council of Europe, G-20 major economies and the Organization for Economic Cooperation and Development,. Turkey recognizes the importance of trade. The European Union and Turkey are linked by a Customs Union agreement and Turkey also has Free Trade Agreements with a number of countries, including Egypt, Morocco, Croatia, Israel and several others.
Since 2004, FedEx and the U.S. Commercial Service have operated a joint trade promotion initiative to help simplify the complexity of international trade, particularly for small and medium-size businesses looking to source and sell in the global marketplace. In May 2007, FedEx and the U.S. Commercial Service renewed their commitment with a new 5-year agreement to continue their efforts to boost exports from U.S. businesses. To date, tens of thousands of clients have been exposed to the business of exporting. Commercial Service certification of this trade mission is in addition to these agreement activities.
More details about the Turkey Trade Mission can be found at: http://www.fedex.com/turkeytrademission/faqs.html.