FedEx Opens New Stations in North Rhine-Westphalia And Creates Jobs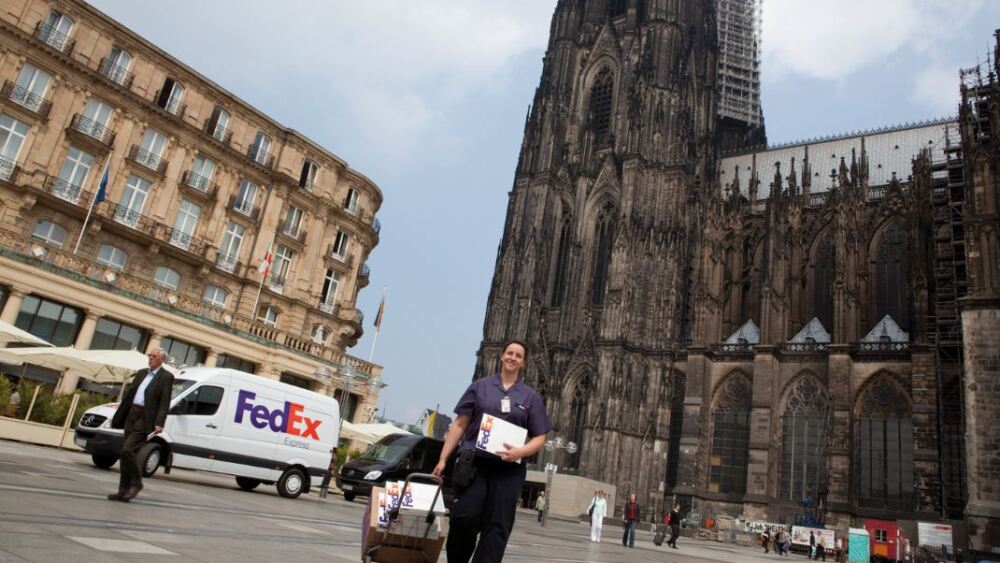 COLOGNE, July 8, 2013—FedEx Express, a subsidiary of FedEx Corp (NYSE: FDX), has opened new stations in North Rhine-Westphalia, thereby increasing its number of employees in this German state by 150 to around 750 in total in the past two years. The transport company announced that over the past four months it had begun operations at stations in Bergneustadt in Bergisches Land, Gescher (near Coesfeld), Wesel and Zülpich (near Euskirchen).
There are already FedEx branches in North Rhine-Westphalia in Dortmund, Cologne, Mönchengladbach, Münster and Ratingen.
Almost 600 team members are now employed by FedEx at the Central and Eastern Europe hub at the Cologne Bonn Airport. The company employs more than 1,900 in Germany.
Including the new locations, FedEx operates almost 50 stations across the countrywhich act as small distribution centers. Shipments from regional customers are sorted and bundled here before being delivered to recipients in Germany, Europe and around the world.
"With the expansion in North Rhine-Westphalia, we want to boost both our proximity to customers and our flexibility," says Carl Graham, managing director, Operations at FedEx Express Central and Eastern Europe. "The country's economic focus on exports in key industries such as chemicals, engineering and automotive means that it has to depend on reliable logistics service providers. We offer companies quick and reliable connections to their international trading partners and, in doing so, promote growth in the region."
The collection area for the station in Bergneustadt includes Gummersbach, Lohmar, Overath, Rösrath and Siegen. Castrop-Rauxel, Coesfeld, Dülmen and Dorsten are covered by the station in Gescher. The station in Wesel serves Bocholt, Dinslaken, Kamp-Lintfort and Moers, while the collection area for the station in Zülpich includes Bad Honnef, Bad Neuenahr-Ahrweiler, Euskirchen and Königswinter.
FedEx delivers documents and packages to destinations in Germany and 220 countries and regions around the world. Services offered to customers include the option of tracking shipments and a money-back guarantee if deliveries are late. Other services range from express shipping to deliveries within two to five days. Additionally, the company offers custom solutions for numerous industries such as healthcare, automotive and mechanical engineering and chemicals.