FedEx Offers Enhanced Services to Customers in Berlin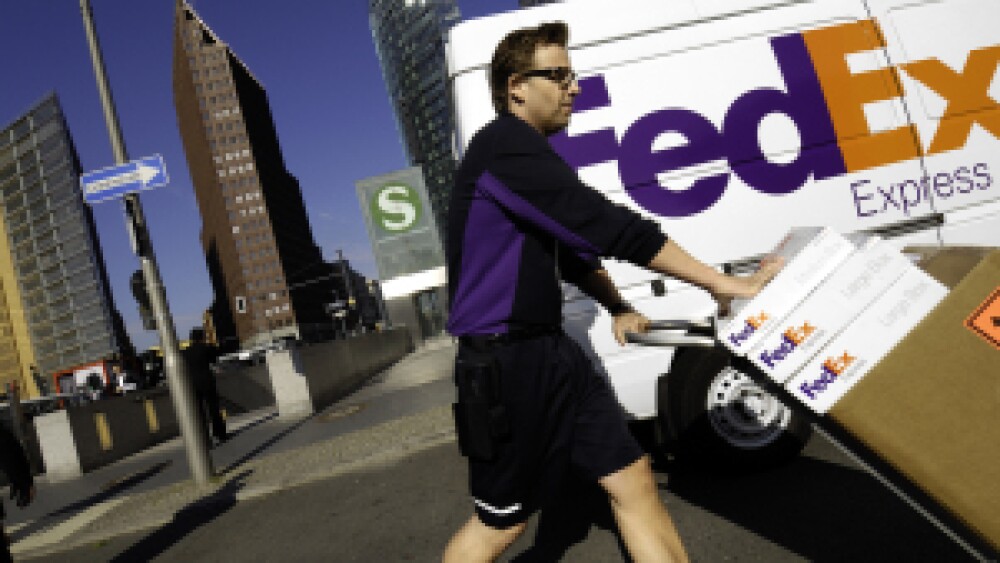 BERLIN, March 15, 2012—FedEx Express, a subsidiary of FedEx Corp. (NYSE: FDX) and the world's largest express transportation company, today announced the opening of a new station in Berlin. The center in Neukölln has created more than 30 new jobs and offers customers from Berlin and the surrounding area a fast, reliable connection to global markets.

Customers will also benefit from the introduction of a new flight between Berlin Schönefeld Airport (SXF) and the European FedEx hub at Paris Roissy-Charles de Gaulle (CDG). The combination of the new flight and station means shipments can be delivered to markets representing 90 percent of the world's gross domestic product within two business days.

"Business has developed incredibly well over the last few years in Berlin. We want to help maintain this positive trend," said Carl Graham, managing director of Operations Central and Eastern Europe at FedEx Express. "Our network offers companies a wide range of ways to capitalize on the opportunities presented by the growth of global markets."

As well as opening the new 2,800 square meter station, located five minutes from the A100 and A113 freeways, FedEx has further improved its service in the region through the new flight, which uses an Embraer 120-type aircraft to fly from SXF to CDG four times a week. This means that customers in the Berlin, Leipzig and Dresden regions can now request collection of their shipments by a FedEx courier up to two and a half hours later than before—which gives them greater flexibility in how they serve their customers.

International trade is a mainstay of Berlin's industry. Almost half of Berlin-based company revenues are generated abroad, the most important markets being the U.S., France, Russia, Poland and Italy. The export sectors with the highest revenue are pharmaceutical products, power generation and distribution equipment, and vehicle manufacturing (source: Berlin-Brandenburg Statistics Office, data for 2010).

FedEx Express offers tailored solutions for numerous industries, including the healthcare and aerospace/aviation sectors. It also provides its customers a wide-ranging portfolio of domestic European and intercontinental delivery services, ranging from express delivery (overnight within Europe and to the USA) to delivery within two to five days. FedEx transports everything from documents and small parcels to large shipments.
How to contact the FedEx location in Berlin
Telephone number for FedEx customer service: 01803 123-800 (€0.09 per minute from a German landline; rates from cell phones vary by provider and cost a maximum of €0.42 per minute)
Location address: Haarlemer Str. 43–45, 12359 Berlin
Opening hours: Monday through Friday from 8:00 AM to 8:00 PM