FedEx Marks 30 Years in Germany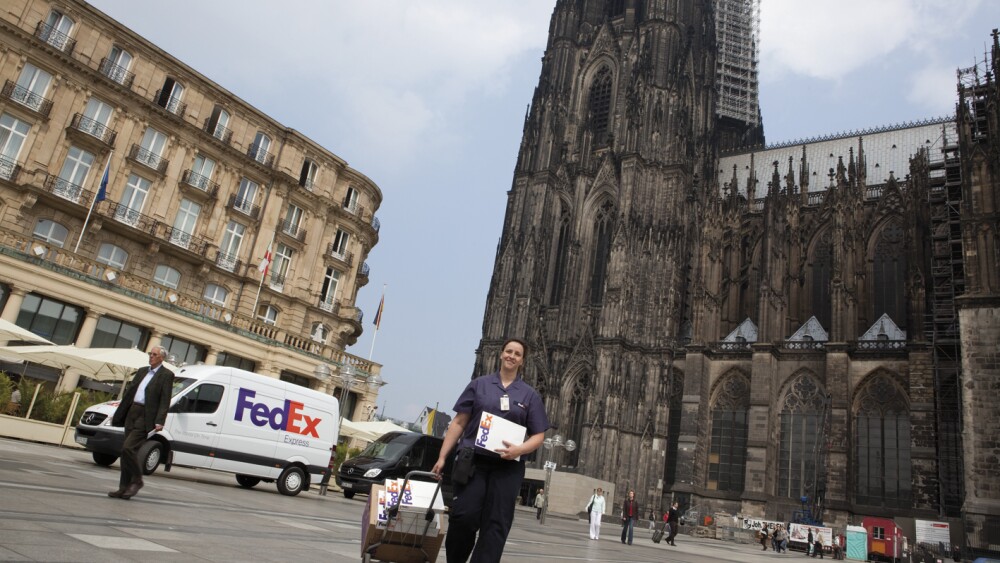 Frankfurt/Main, July 15 2014 — FedEx, the world's largest express transportation company, is marking 30 years in Germany. Since launching in 1984, FedEx has grown continuously in the German market with a highly automated hub—equipped with a solar power system with the capacity to produce more than 800,000 kilowatt hours of electricity each year—more than 50 depots, more than 2,000 team members, and 365 vehicles.
Today, FedEx provides its customers in Germany with a large portfolio of express services including an overnight service to the USA and to more than 50,000 postal code areas across Europe, as well as express services to most territories in Asia within two working days.
An expansive transport network is vital for companies looking to do business globally, especially those wishing to trade with overseas emerging markets. With the German government encouraging businesses, especially SMEs, to export to global markets, logistics companies have a key role in helping them reach their goal and in driving German economic growth.
According to latest figures issued by a leading economic think tank, Germany Trade and Invest (GTAI), the economy is expected to grow 1.8 percent in 2014 and exports by more than 4 percent. Throughout the European economic recovery, FedEx has expanded in line with growing demand and recently reached a major milestone, opening its 100th new station in Europe.
"The German chapter of the FedEx story is one of continued advancement and growth," said Antje Schütt-Fahrenkrog, vice president, Operations, Central & Eastern Europe/Israel. "The transportation sector has changed significantly since 1984, but the core FedEx values of reliability and customer centricity have always remained at the heart of our business. We're proud that our German operation plays a key role not just in Europe but globally, and we're looking forward to the next 30 years."
"For the first time in years, there is a real sense of optimism about what's happening to the European economy and it's great to see that Germany continues to be an engine of European economic growth," says David Binks, president, FedEx Express Europe, Middle East and Africa (EMEA) region. "Our network has continued to grow throughout the last few years and our customers now have better access than ever to global markets, which puts them in a strong position to enjoy continued success."
Following the European growth programme, the FedEx network now reaches further than ever, providing German customers unparalleled access to markets around the world. The FedEx operations in Germany have become part and parcel of the company's success on a global scale and innovation will continue to remain a priority to ensure improved service over the next 30 years.