FedEx Introduces Boeing 777F in Cologne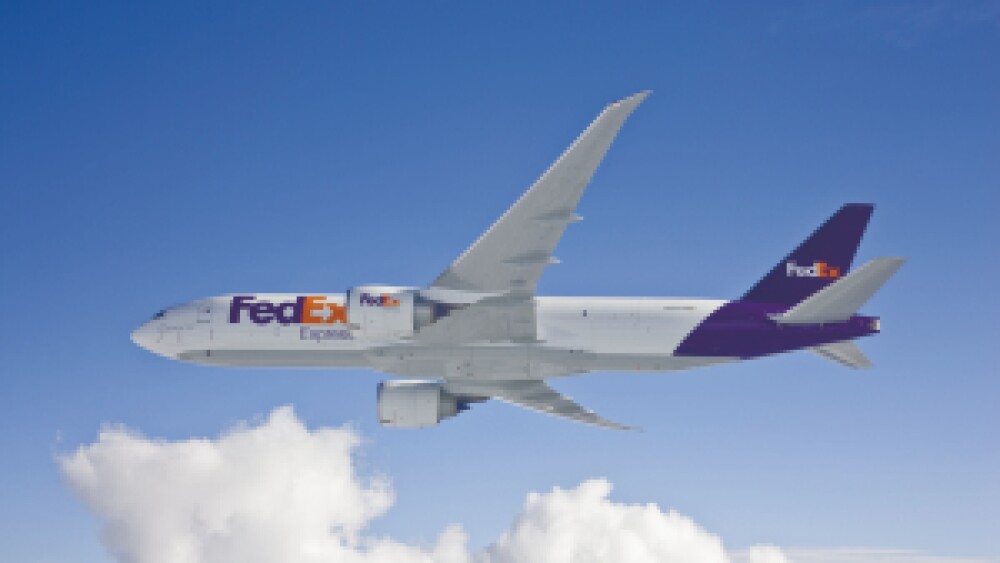 COLOGNE, March 28, 2012 – FedEx Express, a subsidiary of FedEx Corp. (NYSE: FDX) and the world's largest express transportation company, has today introduced a Boeing 777F (B777F) at Cologne Bonn Airport. The ultra-modern aircraft will connect Cologne to the main FedEx Express hub in Memphis, Tennessee, USA, four times a week. FedEx Express previously operated the route using an MD-11 aircraft.

Despite carrying seven tons more freight, the B777F uses less fuel and is able to fly almost 3,900 kilometers further than the MD-11, which is typically used for long-haul routes. The B777F also emits 18 percent less CO2 emissions and is much quieter in operation. As a result, the aircraft offers FedEx Express greater flexibility in its services and network while also benefitting it customers and communities.

"Our overall objective is to transport parcels and freight shipments reliably and as quickly as necessary in the most environmentally friendly way possible," said Antje Schütt-Fahrenkrog, regional vice president, Operations, Central/Eastern Europe and Israel, FedEx Express. "To achieve this, we make use of innovative technologies across-the-board which we, as a global and responsible company, have often helped to develop. Here in Cologne, we are proud that one of the most modern and fuel-efficient aircraft in our fleet is now serving the airport. We are also thrilled that the largest solar energy system at any FedEx Express site in the world can be found on the roof of our hub."

"The deployment of the FedEx B777F in Cologne is a good move—both for the environment as well as the communities around the airport", said Michael Garvens, chairman of the Management Board of Flughafen Köln/Bonn GmbH. "It's also great news that FedEx Express has become the first company flying to Cologne with a B777F on a regular basis."
FedEx Express is progressively adding the B777F to its global aircraft fleet. The company currently uses 17 freighters of this type and plans to add another 30 by mid-2019.