FedEx Increases Funding for NABU Research Project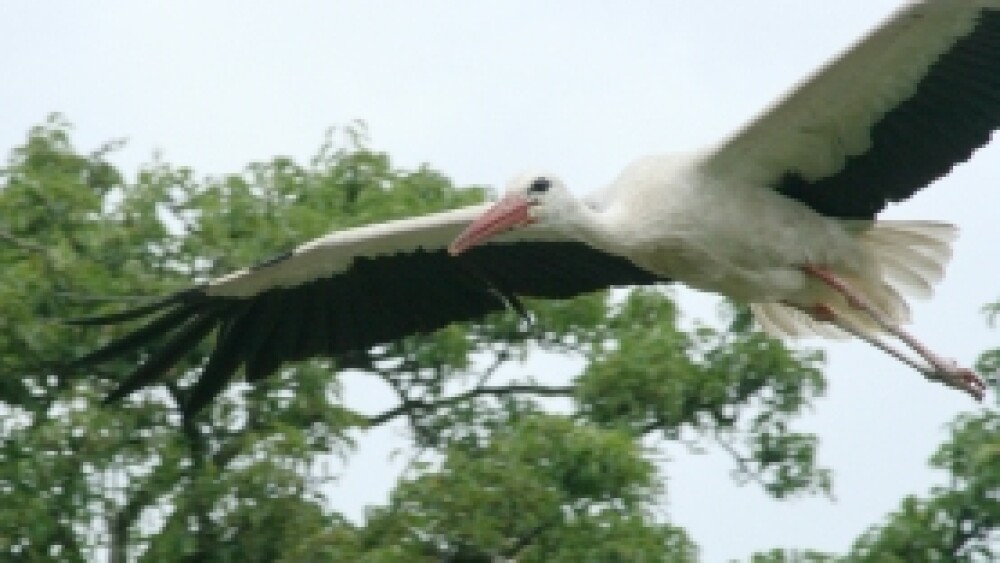 FRANKFURT AM MAIN, Germany, November 15, 2010 – FedEx Express, a subsidiary of FedEx Corp. (NYSE: FDX), has extended its support for a research project on white storks by the German environmental organization Naturschutzbund Deutschland e.V. (NABU). The world's largest express transportation company provides the NABU project with US$30,000 of funding. As part of the project, NABU is studying the effects of climate change on the migratory patterns, wintering grounds and breeding behavior of white storks. The organization fitted GPS satellite transmitters to six white storks to collect data from their journey to a winter habitat in the South and then back to Germany in spring. FedEx donated US$22,000 last year, when NABU sent three white storks on their journey equipped with similar transmitters.
Weighing a mere 30 grams, the solar transmitters record the storks' flight coordinates hourly and relay them to a satellite every three days. Researchers at the NABU Michael-Otto Institute in the state of Schleswig-Holstein, Germany use the white storks' positional data in combination with climate data and information about migration resting areas to analyze the conditions that storks encounter during wintering. Anyone interested in following the white storks' progress can simply check the website http://www.nabu.de/en/index.html
In March 2010, the project won an award in the "365 Places in the Land of Ideas" program, part of the initiative "Germany – Land of Ideas." The judges praised in particular the project's contribution to climate change research and the developing of conservation strategies. German TV announcer Karsten Schwanke recently assumed the role of celebrity patron.
"It is impressive the amount of detail NABU was able to capture and analyze in the first year of research on the white storks' migration routes," said Bernhard Schloemer, managing director, Operations, Central and Eastern Europe at FedEx Express. "As an international transport company, FedEx Express is extremely pleased to continue funding this inspired and innovative cross-border environmental project."
FedEx is supporting numerous other environmental and social responsibility projects. The company recently documented its sponsorship commitment in its Global Citizenship Report 2009, in which the launch of the FedEx EarthSmart environment program was announced. With this initiative, FedEx is working to identify business solutions by a strict, quantifiable designation for innovation and environmental sustainability applied to FedEx services and assets, offers programs that engage team members on sustainability matters, and empowers FedEx and team members to contribute to the community in environmentally-focused ways.