FedEx Hybrid-Electric Fleet Passes Two Million Miles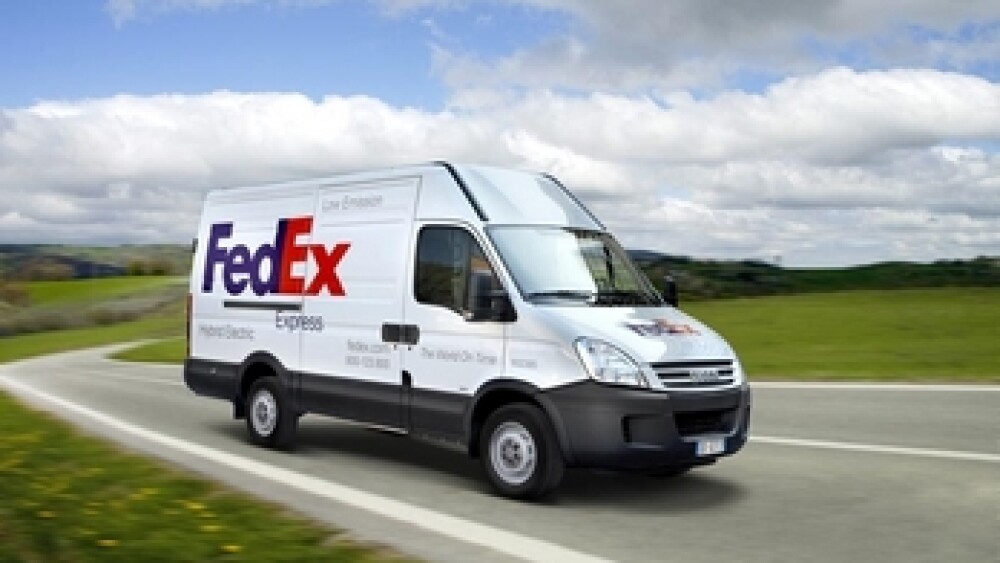 BRUSSELS, Belgium, April 28, 2008 – FedEx Express, a subsidiary of FedEx Corp. (NYSE: FDX) announced that its hybrid truck fleet has surpassed 3.2 million kilometers, or more than two million miles of revenue service. p

On average, the FedEx Express hybrid vehicles improve fuel economy by 42 percent, reduce greenhouse gas emissions by approximately 30 percent and cut particulate pollution by 96 percent.

FedEx was the first company to make a long-term commitment to introduce hybrid-electric delivery trucks into the market and continues to work with vehicle manufacturers to develop and trial hybrid technology in commercial settings.

With 10 new hybrid vehicles to be introduced into its European operations in June, FedEx Express is making strategic investments in projects that will help drive the development of new innovative technologies for the industry.

FedEx is committed to effective environmental management through investment in new technology and making its infrastructure and operations more efficient.

The FedEx Express hybrid vehicles are part of a broader sustainable transportation strategy, which includes the use of cleaner-technology vehicles, efficient-sized vehicles, optimized route restructuring and new fuel-efficient aircraft. In addition, FedEx Express is a founding member of CAREX, an association which promotes the development of a high-speed freight rail network within Europe, using existing rail links to deliver express cargo to Europe's major trade points, thus reducing noise and carbon emissions.

"FedEx is committed to new technologies that provide a real option for businesses and consumers in today's market and has been working with vehicle manufacturers since 2000 to test, develop and deploy hybrid technology for commercial use," said David Slipper, vice president of Planning, Engineering and Operations for the FedEx Express EMEA region.

"We continue our work with manufacturers to bring hybrid-electric vehicles that are clean, affordable and widely available to market because the benefits will make sense for the environment and business," said Mitch Jackson, director of Environmental Affairs and Sustainability, FedEx Corp.

"FedEx has been very happy with the operational and environmental performance of the FedEx hybrids. We continue to look for opportunities to introduce more fuel efficient vehicle models, including hybrids, into our fleet," said John Formisano, vice president of Global Vehicles, FedEx Express.