FedEx Grant To Non-Profit Foundation "Compensate"
Advances Carbon Capture Solutions Evaluation In Europe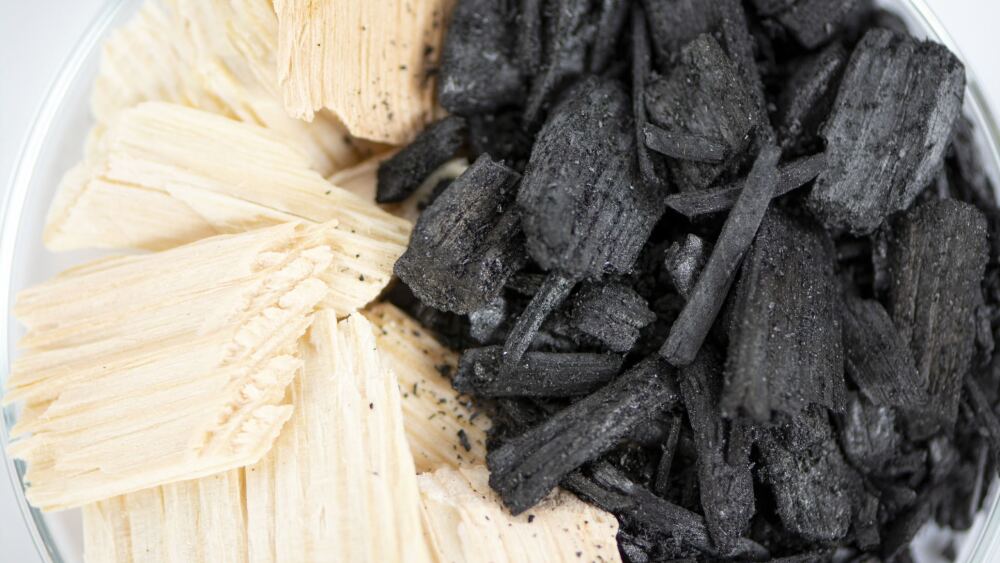 FedEx Express, a subsidiary of FedEx Corp. (NYSE: FDX) and the world's largest express transportation company, announces funding to further the work of environmental non-profit foundation, Compensate.
As part of a 2040 carbon neutral operations goal, FedEx is committed to supporting the scientific exploration and acceleration of carbon capture. This charitable grant from FedEx Express will support the work of the foundation in developing comprehensive evaluation criteria for biochar projects. Working in close collaboration with leading experts and organisations, the project seeks to increase the quality and scalability of biochar as an emerging method of carbon capture in Europe.
Biochar is a man-made solution credited with the potential to sequester, store and retain atmospheric carbon for many hundreds of years. Created using wood waste from timber industries, the end product has an appearance similar to charcoal and can be added to soil where it delivers a range of environmental benefits.
This technological method of carbon removal has piqued the interest of scientific communities due to its potential to store carbon for longer periods. An alternative to natural carbon capture methods such as forestry-based projects, it does not present the same risks associated with tree planting solutions such as potentials for deforestation, disease or forest fires.
"As part of our focused sustainability efforts to remove carbon emissions from our own operations, we at FedEx Express see a real benefit in supporting environmental non-profits and scientific communities working on the advancement of carbon capture. By funding projects like this, we are helping organisations like Compensate push to get the groundwork right, so that innovative and emerging technologies like biochar can be accelerated and scaled. The environmental benefits of carbon capture solutions go well beyond our own business or even our industry – they could benefit all of us," said David Canavan, chief operating officer, FedEx Express, Europe.
"The voluntary carbon market is approaching an interesting point in its maturity, where the desire to procure carbon credits via technologically innovative methods like biochar is increasing. Now is a great time to get ahead of that desire, by engaging in the right research and developing science-based recommendations and guidelines that help us maximise the benefits of emerging solutions. We're delighted that FedEx Express approached us to support our work in this area. This project will help increase the transparency and environmental integrity of carbon offset credits, while helping ensure solutions like biochar are accessible, scalable and really deliver on their potential," said Eftimiya Salo, sustainability specialist at Compensate.
FedEx has been working to curb emissions for over a decade – meeting and setting ambitious sustainability targets across road and air networks to help deliver more sustainably. In March 2021, FedEx announced a goal to achieve carbon neutrality across its global operations by the year 2040, citing a $2bn investment in vehicle electrification, carbon sequestration and sustainable energy. The funding awarded to Compensate represents FedEx Express first contribution to advancing carbon capture solutions in Europe and complements a pledge of $100m awarded to help establish the Yale Center for Natural Carbon Capture in the U.S.
Photo credit: Valeria Azovskaya