FedEx Gives Logistics Support to Cutting Edge London Fashion Label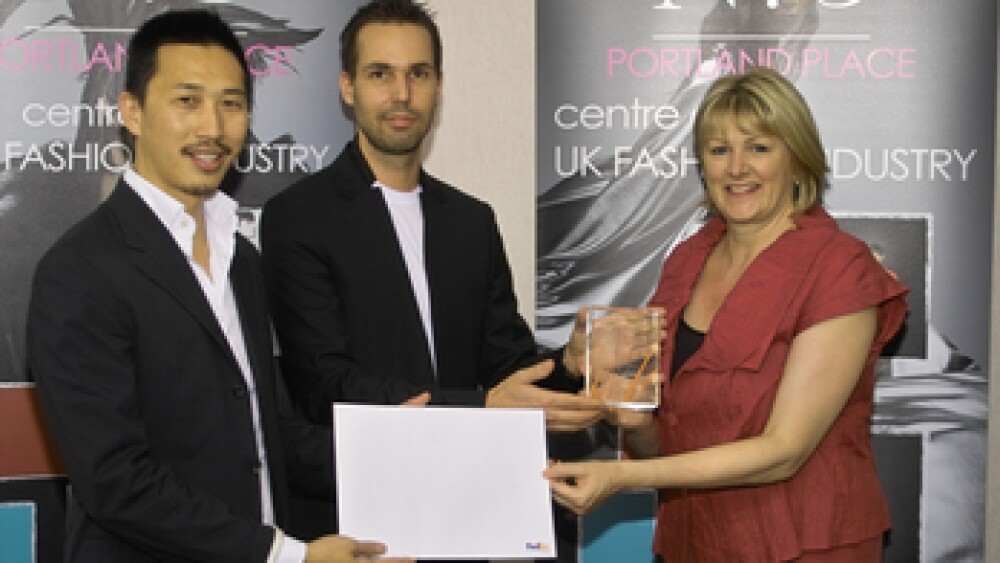 STANSTED, U.K., - Aug.15, 2008 – FedEx Express, a subsidiary of FedEx Corp. (NYSE: FDX) and the world's largest express transportation company, will be helping up-and-coming designer bag label Chris and Tibor access new and emerging markets.

FedEx Express is a sponsor of the UK Fashion Export Award for New Exporter of the Year and established the award in 2005 as part of its continuing and passionate commitment to the fashion industry. The award is an annual program aimed at allowing a new generation of talented fashion entrepreneurs to develop rounded and successful businesses and to begin competing on the international fashion stage.

With next-business-day, time-definite, door-to-door custom clear delivery services to over 220 countries worldwide, FedEx Express is ideal for fashion companies like Chris and Tibor who are looking to grow their business globally.

Chris Liu and Tibor Matyas launched Accessories brand Chris & Tibor in 2006. Apart from the fresh, cutting edge feel of their bags, it is the label's strong East London vibe that turns them into sought after items in hip concept shops and luxurious department stores.

Now in their fifth season, Chris and Tibor have an impressive 40 plus stockists internationally and are seeking to expand in the U.S.A.

"We are excited about working with Chris and Tibor at such a pivotal time in their business development and look forward to sharing our expertise with them," said Catherine Higham, marketing specialist, FedEx Express.

Liu and Matyas said, "We are delighted with the award and the financial and advisory support that FedEx will provide as part of the prize. We believe our business will grow much faster with FedEx invaluable help and support."