FedEx Express to Launch Hybrid-Electric Vans in Europe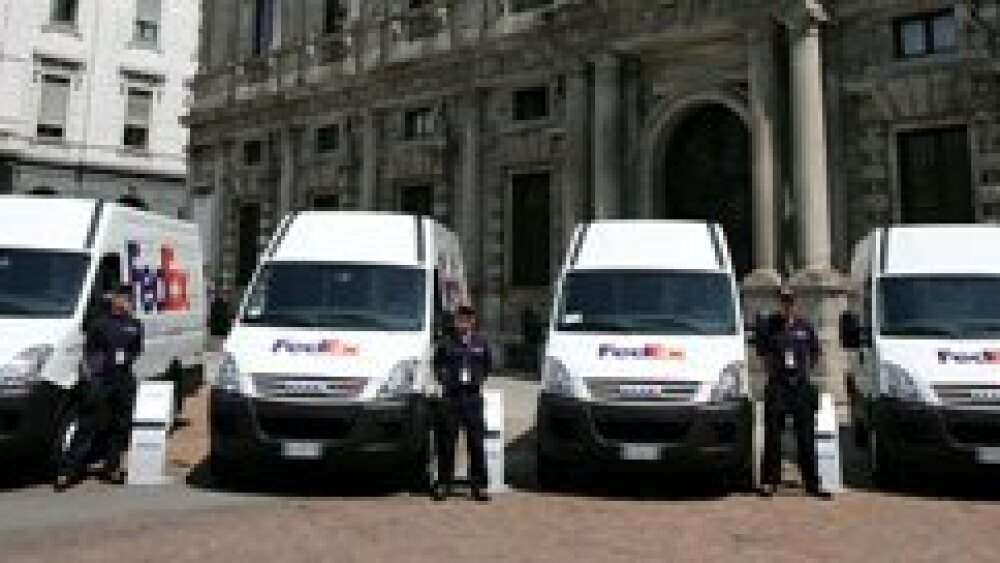 MILAN, Italy, July 10, 2008 – FedEx Express, the world's largest express transportation company and a subsidiary of FedEx Corp. (NYSE: FDX) and Iveco, International DNA, today announced the launch of 10 hybrid-electric commercial vehicles will be initially deployed in Milan and Turin, Italy. The technology is new to light commercial vehicles and has been developed by Iveco, a leading manufacturer of commercial trucks. FedEx has been actively working with Iveco in the development of the technology and will be the first company to test it.

The vehicles on average consume up to 30% less fuel compared to standard vehicles. Fuel savings and reductions in CO2 emissions will be monitored over the testing period. The Iveco vans have demonstrated they are ideal for commercial use because of their maneuverability. Following driver training using these vehicles, FedEx couriers were overwhelmingly positive in their praise for the performance, functionality, and ease-of-use of the vehicles.

FedEx was the first company to invest in commercially deployable hybrids and will now operate more than 170 hybrid vehicles around the globe.

"We are proud of our record and commitment in advancing clean technology vehicles. The introduction of these ten vehicles to our European fleet is a smart strategic investment and will help drive the commercial development of new technologies for industry," said Robert W. Elliott, president, Europe, Middle East, the Indian subcontinent and Africa, FedEx Express.

"Iveco is recognized as a leader in the automotive field and a company with a strong history in developing innovative solutions to meet business needs and the needs of the environment. Over the last two years Iveco and FedEx have joined efforts to develop a new Diesel-electric hybrid vehicle. The hybrid we are launching here today provides the autonomy and fuel efficiency of a diesel vehicle with zero-emission levels of the electric engine," said Stefano Sterpone, senior vice president, Iveco Sales & Marketing.

"This investment demonstrates FedEx's continuing commitment to aid in the further development of hybrid-electric commercial vehicles across the globe, and reflects the growing commercial viability of this technology," said John Formisano, vice president of Global Vehicles, FedEx Express.

About FedEx Express
FedEx Express is the world's largest express transportation company, providing fast and reliable delivery to more than 220 countries and territories. FedEx Express uses a global air-and-ground network to speed delivery of time-sensitive shipments, by a definite time and date with a money-back guarantee.