FedEx Express to Deliver Broadest Next-Business-Day Service from Europe to the Eastern United States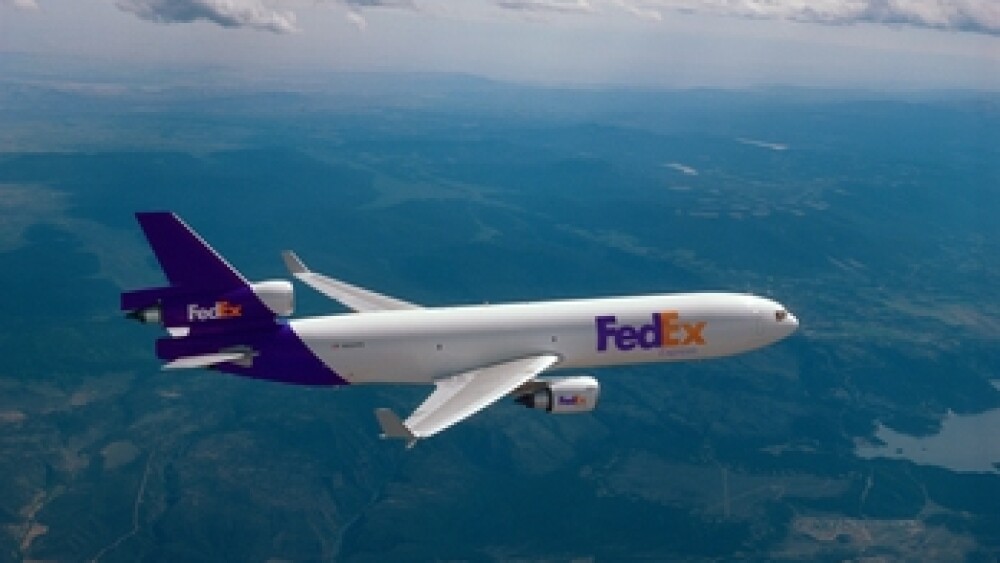 BRUSSELS, Belgium, Sept 2, 2008 FedEx Express, a subsidiary of FedEx Corp. (NYSE: FDX) and the world's largest express transportation company, has upgraded its next-business-day delivery service FedEx International Priority from Europe to major U.S. East Coast cities. Customers who had two-business-day service can now reach more than 3,500 zip codes in key markets along the U.S. East Coast overnight. Customers already enjoying next-business-day delivery service to this region benefit from later pick-up times of up to six hours. With this service enhancement, FedEx now offers the broadest coverage for next-business-day service from Europe to the Eastern United States.

The new service will deliver to U.S. East Coast cities by 3 p.m. Eastern time, including Washington, D.C., New York, Newark, Philadelphia, Boston and Baltimore, at no extra cost and will now be standard to the FedEx Express International Priority service offering, providing a value-added benefit to customers. It will also be available for heavyweight or bulky shipments from European gateway cities through the upgraded FedEx International Priority Freight service, making FedEx the only carrier to offer standard next-business-day heavyweight freight service to the Eastern United States.

''The EU and the U.S. have the largest bilateral trade relationship in the world'', said Robert W. Elliott, president, FedEx Express, Europe, Middle East, Indian subcontinent and Africa. ''FedEx Express already provides faster access to more markets with next business day delivery to the U.S. by 10.30am. With this service enhancement, we will deliver a superior experience and added value to European customers with a standard cut-off of up to six hours later, and delivery into key East Coast markets the next business day.''

Rajesh Subramaniam, senior vice president, International Marketing, FedEx Services, added: "FedEx is continuously focused on providing customers with the best possible connectivity to the global marketplace. Enhancing our service offering from Europe to the U.S. is another industry-leading solution from FedEx and represents another key milestone in our international growth strategy."

To support the service upgrade, FedEx will launch a new westbound trans-Atlantic flight and fly a wide-body MD-11 freighter daily, Tuesday through Friday, between Paris, Charles de Gaulle Airport and Newark, N.J. The Europe-to-U.S. flight segment comprises part of the FedEx westbound around-the-world flight, which enables FedEx to provide customers with access to key markets around the world with highly competitive transit times. The company will also introduce two new Airbus A310 flights, including flights originating from Barcelona and Budapest-Vienna, to offer customers in these areas later pick-up times for enhanced next-business-day service to the U.S.

The FedEx International Priority service provides outstanding connectivity to European customers and suppliers, featuring late cut-off times and early deliveries from points of origin including Austria, Belgium, the Czech Republic, Denmark, Finland, France, Germany, Hungary, Ireland, Italy, Luxemburg, the Netherlands, Norway, Poland, Spain, Sweden, Switzerland, and the United Kingdom. Gateway markets for the enhanced FedEx Express International Priority Freight service include Brussels, Belgium; Basel, Switzerland; Copenhagen, Denmark; Madrid, Spain; Paris, Lille and Mulhouse in France; Eindhoven, Netherlands; and Stockholm, Malmo and Gothenburg in Sweden.