FedEx Express Survey Shows Poles Prefer Beauty Products for Christmas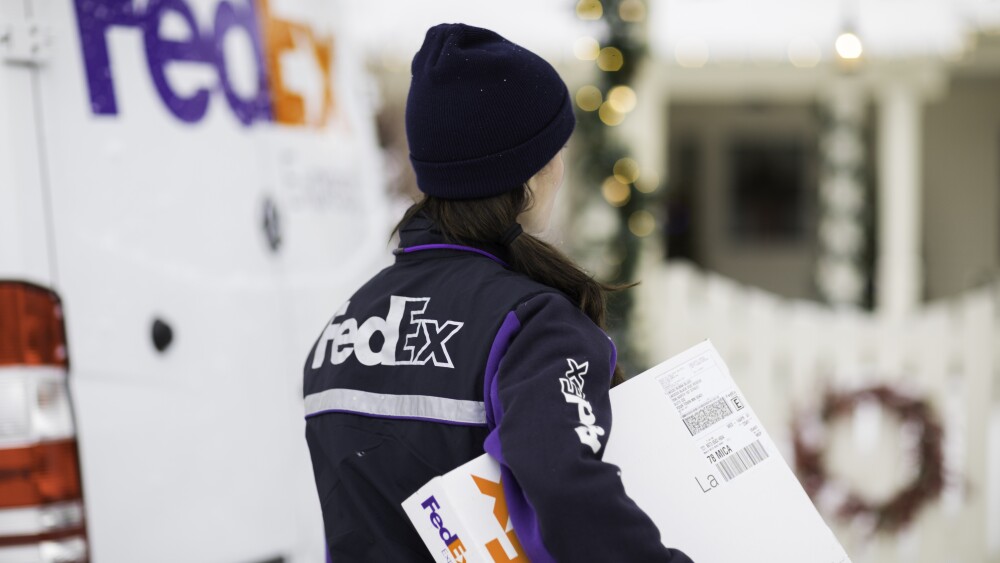 Warsaw, December 21, 2020 – According to the recent "Pandemic Christmas" study conducted by the research institute Kantar, on behalf of FedEx Express, a subsidiary of FedEx Corp. (NYSE: FDX) and the world's largest express transportation company, Poles prefer to receive perfumes and beauty products as opposed to other types of Christmas gifts.
Poles' dream gifts are mainly beauty products
The FedEx Express-commissioned survey analyzed Poles' Christmas shopping plans and asked what Christmas gifts they like to receive most. The largest share of Poles prefers to receive perfumes and beauty products (40%), though men and women have different preferences. The ranking of gifts for women is, first, perfume and beauty products, followed by books, watches, and jewellery. For men, the three top answers are beauty products and perfume (though mentioned much less frequently than by women), electronics, and books.
Some respondents also indicated having received particularly unique gifts in previous years. They mentioned, for instance, an engagement ring, a caricature, a cushion made by a granddaughter, a hot air balloon ride, and an ukulele course.
Shop early, ship early
In order to avoid disappointment, FedEx recommends customers do their Christmas shopping earlier, so gifts are delivered to the recipients in time for Christmas. FedEx predicts that global online shopping and shipping volumes will be unprecedented. . According to the survey, one in twelve people plan to do their shopping the week before Christmas. This is a challenge for delivery companies and couriers, especially in the case of last-minute orders.
"As a company, we have been operating at near peak-like levels for months now, as consumers have increasingly shifted to a shop-from-home mindset, a trend we expect to increase significantly during the peak season. We have strengthened our network and expanded capacity to handle the increased volume, and we have encouraged shoppers to shop and ship early to avoid delays during this unprecedented surge," said Mariusz Mik, Vice President Ground Operations Eastern Europe, FedEx Express.
FedEx Express also supports the activities of internet entrepreneurs by offering solutions that support their development. One of them is the FedEx Direct2Retail service that gives the customers of online stores the option to direct their parcels to one of over 600 convenient pickup points throughout Poland.
The Kantar survey "Pandemic Christmas" was conducted from 20 to 25 October 2020 using computer-assisted web interviews (CAWI) on a representative sample of 1,000 Poles aged 18-65.