FedEx Express Ships Historically Important Van Gogh Table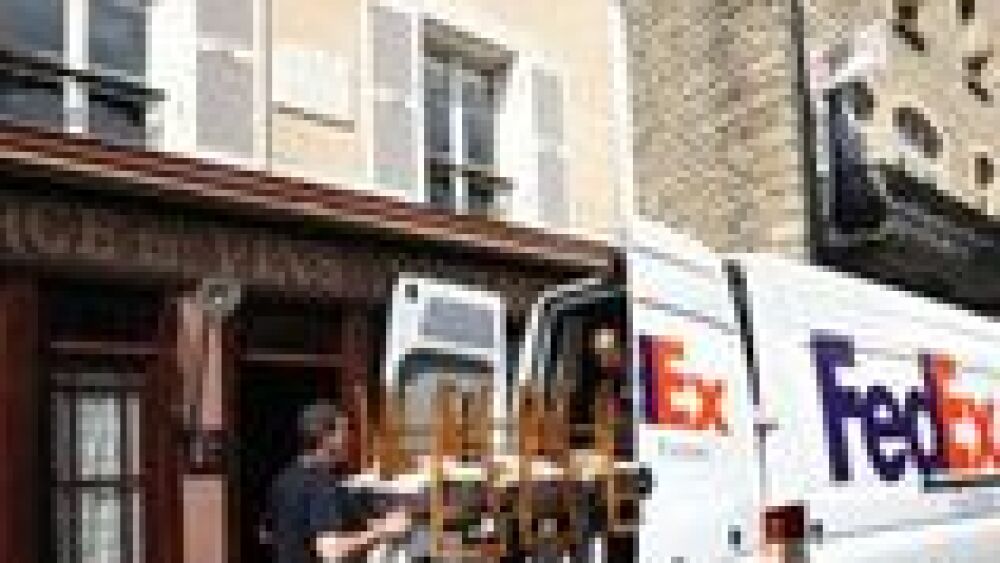 BASEL, Switzerland, July 21, 2009—FedEx Express, a subsidiary of FedEx Corp. (NYSE: FDX) and the world's largest express transportation company, is proud to have transported the world famous Van Gogh Table from the Auberge Ravoux in Auvers-sur-Oise, France, to the Grand Hotel Les Trois Rois in Basel, Switzerland, on July 16 to coincide with an exhibition of the artist's work in the city.

As part of the most important European art event in 2009, the Kunstmuseum Basel is staging the first showing worldwide of the landscape paintings by the legendary artist Vincent van Gogh. Seventy paintings—both world-famous key works as well as paintings barely seen previously by the general public—will give a completely new insight into van Gogh's body of work.
Van Gogh's table has been shipped to the Grand Hotel Les Trois Rois to complement the exhibition. At this table a special "menu Van Gogh" will be offered, inspired by the traditional dishes served at the Auberge Ravous since 1876.
Van Gogh dined at the table, eating dishes like Warm Tarte Tatin with Crème Fraiche and Dark Chocolate Soufflé Cake with Crème Anglaise, while staying at the Auberge Ravoux, known as the House of Van Gogh. During his few months at the small hotel in 1890, Van Gogh painted several important works, including At Eternity's Gate.

"We are proud that FedEx is supporting this event by shipping this important artifact from France to Switzerland," said Alain Chaillé, vice president, Operations, FedEx Express Southern Europe. "The move required a significant amount of planning and logistics and FedEx was more than able to face this challenge."
"FedEx was the natural choice for the shipping of this historically important table," said Dominique-Charles Janssens, president of the Institut Van Gogh. "We were pleased and reassured to be working with such an experienced transportation company."

FedEx Express has considerable expertise in the careful and precise handling and shipping of fragile and valuable goods. Some examples of the types of items FedEx has shipped include white tigers, classic Ferraris, racing cars, artwork and Easter eggs, always honouring its pledge to deliver its customers the best possible service.